Actually: 7.5
Basically: Russell Crowe is the Michael Myers of road rage in this fun thriller romp.
Every year we get a few movies that aren't really "good"…but they're still pretty great. These movies are silly and campy in ways that aren't too bad, they just don't meet the formal basis for "good" criteria. When the performers know what they signed up for and give it their all—like a good professional wrestling set. A lot of horror and thrillers fall into this arena, which is what we get with Unhinged, starring Russell Crowe and Caren Pistorius, directed by Derrick Borte.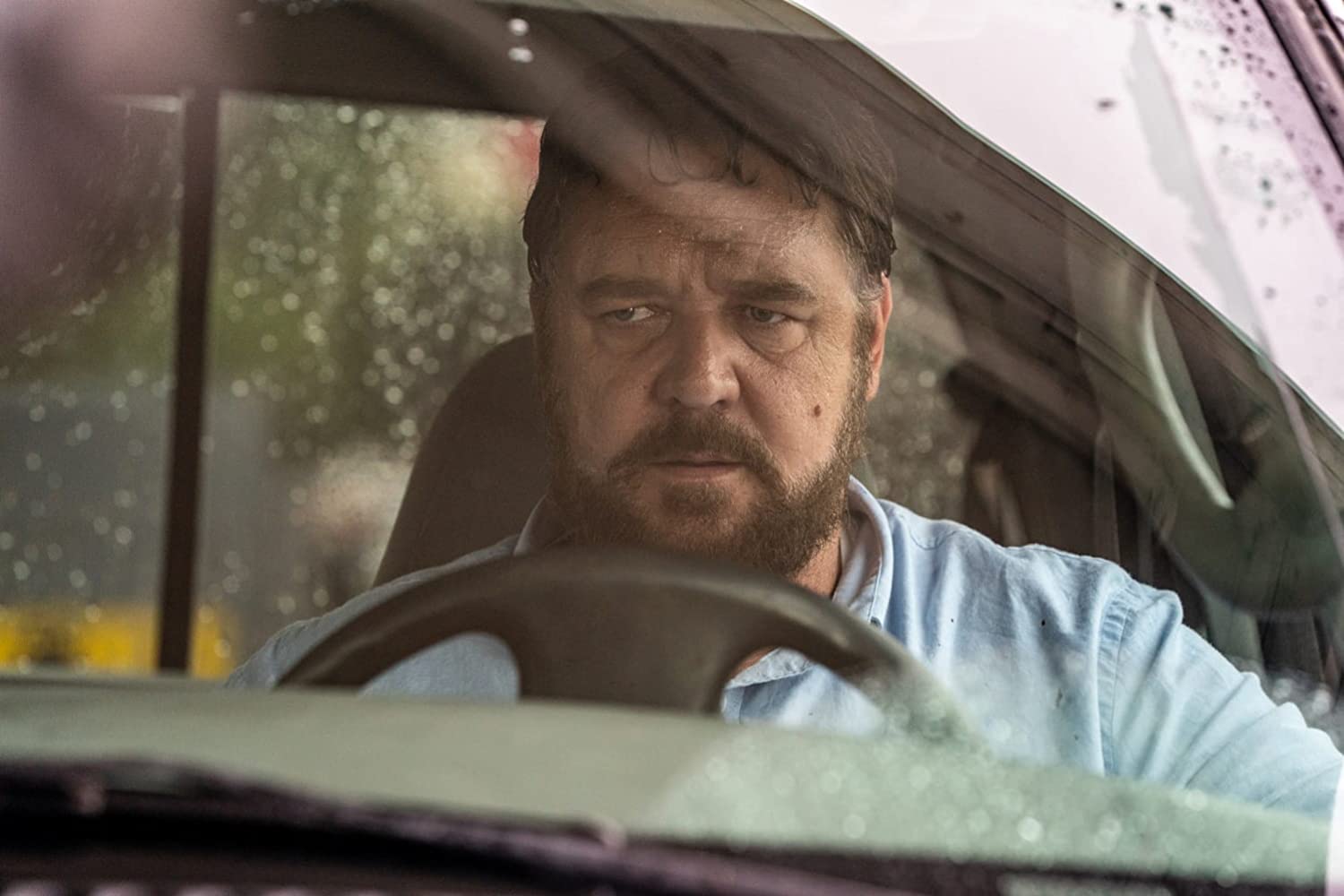 Photo © Solstice Studios
Unhinged is about the scariest on-the-road argument ever thought of. After a horrible day, Rachel (Pistorius) honks at a driver in a pickup truck. She chooses to go around after almost missing a green light, but the driver of the pickup (Crowe) soon catches up to her and demands an apology for some weird driving etiquette. When she refuses, he decides to show her what a truly bad day is. He begins to terrorize her and all those closest to her on the road with great destructive ends. I'm talking highway pile-ups, running over people, the whole nine yards. 
Crowe is naturally the star as the big bad. I told a friend, when Crowe is all muscles and fit he's beatable but overweight Crowe is a force of nature, nothing can stop him (besides maybe the Punisher from Marvel Comics). Crowe's performance of unwavering determination on being right balances with his anger at being wronged by the world, and especially WOMEN. This movie is so timely with its portrayal of male rage due to perceived challenges to the male ego. Crowe seems to relish all the terrible things he does, showing just how dangerous he is on screen, which is captivating.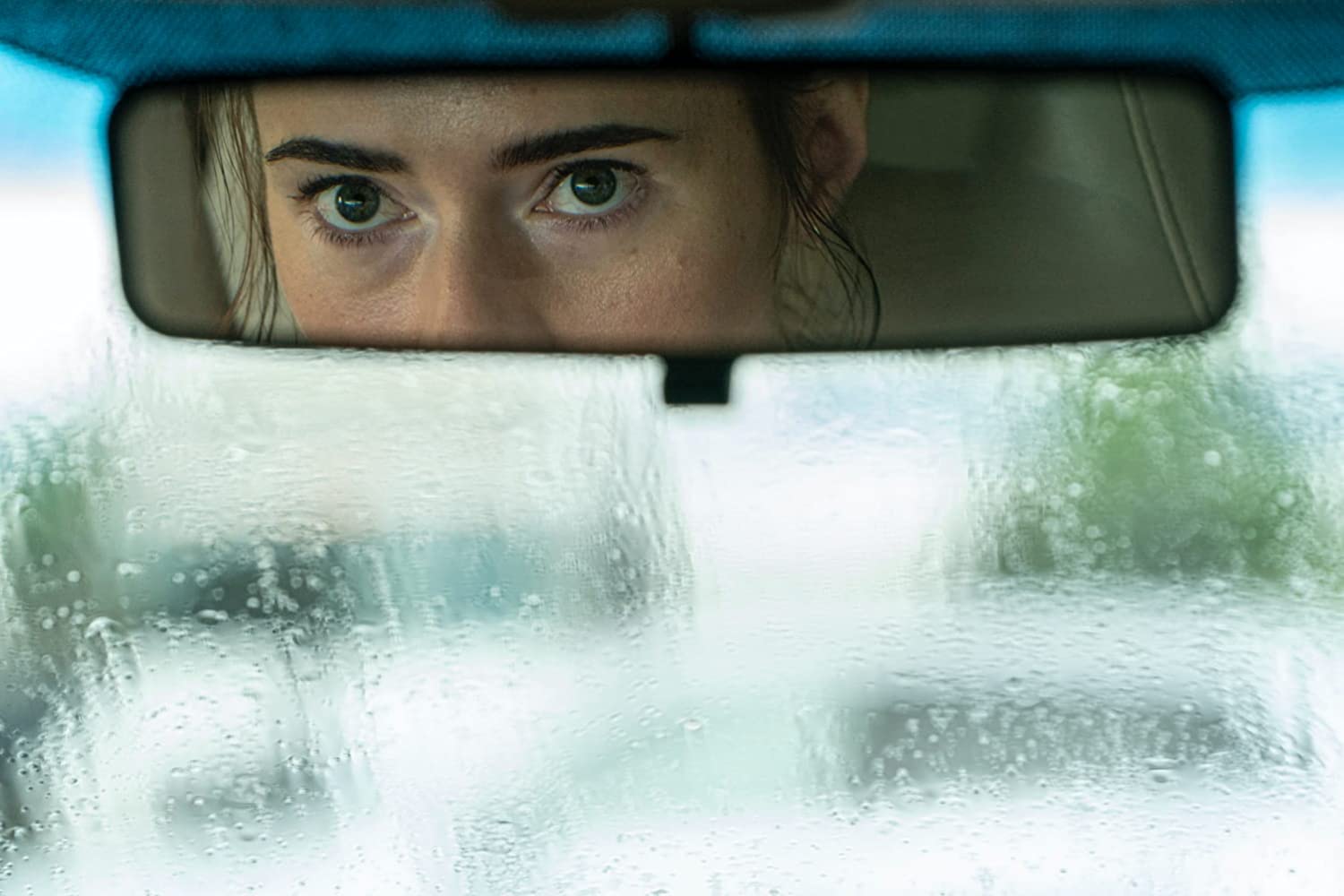 Photo © Solstice Studios
Caren Pistorious also gives a decent performance as a put-upon young mother who's simply trying to get through the day, just to have this terror happen to her. Pistorious does well to show that Rachel is always out of sorts but she still figures out how to survive. Rachel has a decent amount of agency and is not just a screaming damsel waiting for someone to save her. She saves herself and her son Kyle (Gabriel Bateman). Bateman also does well as a believable child who's not super wise or plucky with all the cute barbs. He's just a kid who gets scared and doesn't know what to do.
In the End: Unhinged is a fun thriller that can make for a good evening. It's not too long and will have you thoroughly entertained the whole time. Thank Evil Russell Crowe!