Basically: Nick Cage plays himself in a crazy adventure involving spies and a drug cartel, where he must use all his acting skills to get out of his predicament.
Tom Gormican's latest film The Unbearable Weight of Massive Talent stars Nicolas Cage as a fictional version of himself, except he's broke and doing whatever movie he can to make ends meet. After losing out on a role he desperately wanted, Nick accepts an offer from his agent Richard Fink (Neil Patrick Harris) to appear at a superfan's birthday party for one million dollars. Once there, he's stopped by a CIA agent named Vivian (Tiffany Haddish) who tells him that the superfan, Javi Gutierrez (Pedro Pascal), is a cartel boss. Vivian tells Nick he needs to help her and her partner Martin (Ike Barinholtz) to take Javi down. Cage is now worried…but things get more complicated when Nick and Javi become fast friends. Nick just can't see how Javi is a terrible drug cartel boss. Dilemmas, people.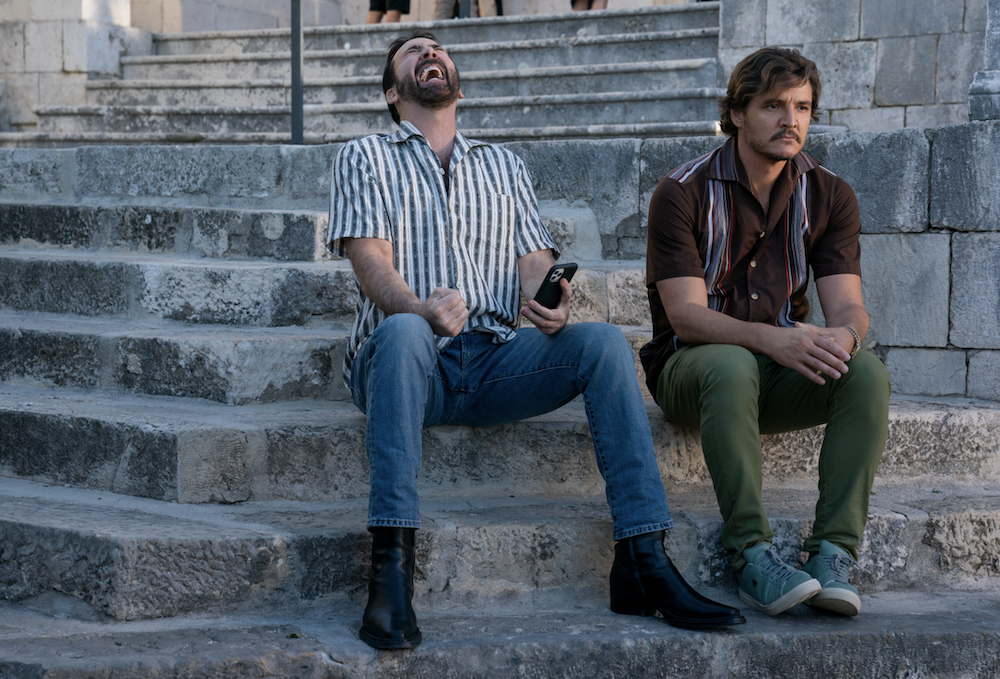 The fictional version of Cage and his life really pulls you into the story. He's just a guy who's down on his luck and needs to find himself all over again. The film does well by making Nick's internal voice/psychic manifestation of his confidence into a 1990's version of himself. It also beautifully uses aspects of Nick's career in the plot. The Unbearable Weight of Massive Talent is a comedy so you don't have to worry about it being believable in a dramatic sense—but it's definitely believable within the world the movie has crafted.
Cage has some good stakes in the plot's secondary dilemma too; he's worried about losing a connection with his daughter Addy (Lily Sheen) and his ex-wife Olivia Henson (Sharon Hogan). This added domestic drama helps ground the story as Cage tries to become a spy using his acting skills and stuff he's learned from his past hits.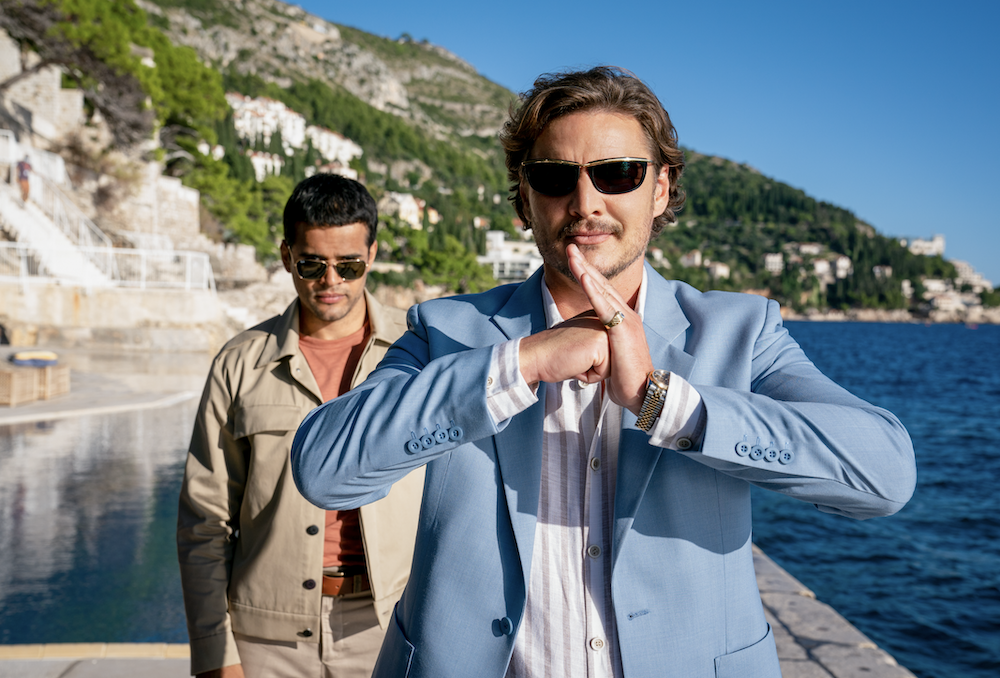 Pedro Pascal as Javi is so good. He's like a puppy dog in this whole movie. Pascal plays Javi as the perfect movie star superfan who just wants to hang out with his idol and is entirely out of sorts once the action starts. However, the character does have a decent twist. Cage and Pascal are a great new duo you could easily watch again and again with their IMMENSE TALENT (see what I did there with that dad joke?).
The setting is beautiful to look at, and the movie is paced very well and doesn't let you linger or get bored. It's under two hours, which I have to say is like a breath of fresh air. The rest of the cast is good but they're very much in supporting roles and their characters can be pretty easy to figure out. I do wish there was some more for Barinholtz to do. I think we missed out on a really good scene between him and Cage. 
In the End: The Unbearable Weight of Massive Talent is a funny and delightful comedy that does a great job of celebrating and poking the right amount of fun at the celebrity of Nicolas Cage. A treat of a movie.