Basically: A middle-aged bromance of reliving high school adventures with classic Hong Kong martial arts movie tropes. 
The Paper Tigers kind of sold me with the poster. I saw two Asian American dudes and one Black dude and I thought, hmm someone might catch a fade in this. What I didn't expect is a good film about middle age, reconnecting with friends, and accepting yourself instead of trying to fit into what the world tells you you should be. It does this by using the classic martial arts film trope 'death of the master.' 
Danny (Alain Uy) is a man who at his height in high school was known as "Danny Eight Hands"—the best fighter in his area. Now he's a middle-aged divorced man who is bad at spending time with his son, whom he has 50% custody of, which makes him good at pissing off his ex-wife for being a flake too. Things change up when Hing (Ron Yuan), one of Danny's brothers in arms from high school, visits him to tell him their Sifu (master) has died. The loss ends up bringing them and their other brother Jim (Mykel Shannon Jenkins) back together to find out if their Sifu's death was a murder…or not.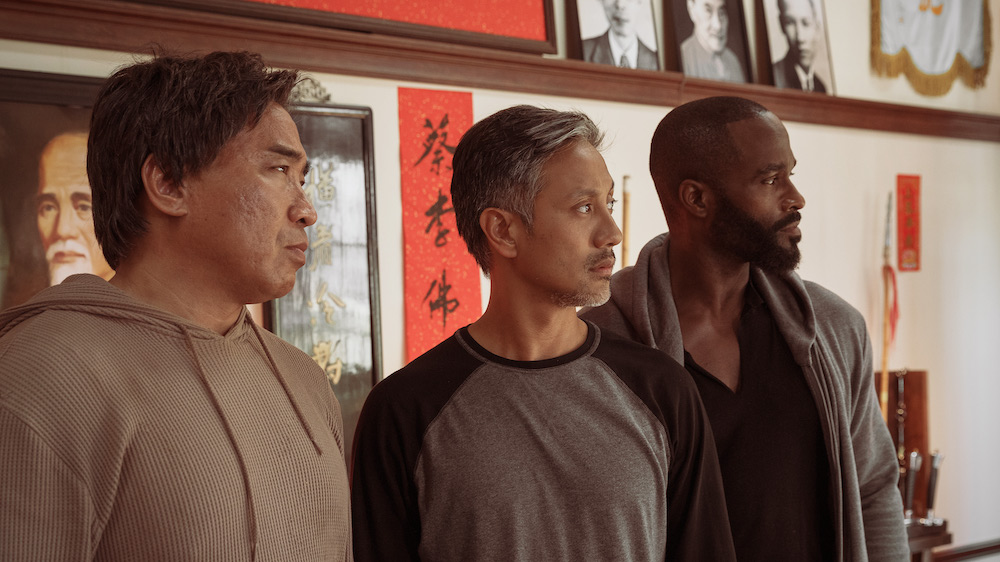 Photo courtesy of Well Go USA Entertainment 
The goofy dynamics between the leads are what really holds the film together. That's not to say the film is bad or incoherent, it's just Uy, Yuan, & Jenkins bouncing off each other. That works for fans of Cobra Kai, where we see older guys who know what they are doing falter because their bodies aren't doing what they want them to do. 
We see everything through Danny's eyes as he tries to find what made him happy and where he made mistakes by working to get his "hands" back. Yuan as Hing, though, steals so many of his scenes with his comedic timing, earnest delivery, and physical performance. On to the fight choreography, it's good and what works is that it takes inspiration from the best of 80s Jackie Chan. There's a playfulness to the choreography while the hits and action are paced and cut together well. The action is so easy to follow and it has the right amount of humor added, along with that it never stays longer than it's welcome and the fights add in enough character to make you care. One criticism is the casting of the actors who play the teen versions of the main characters, they don't really match up with the adults. It's a bit confusing in the beginning but once you get past the disconnect it's fine, you figure out who's who but you can still occasionally be perplexed.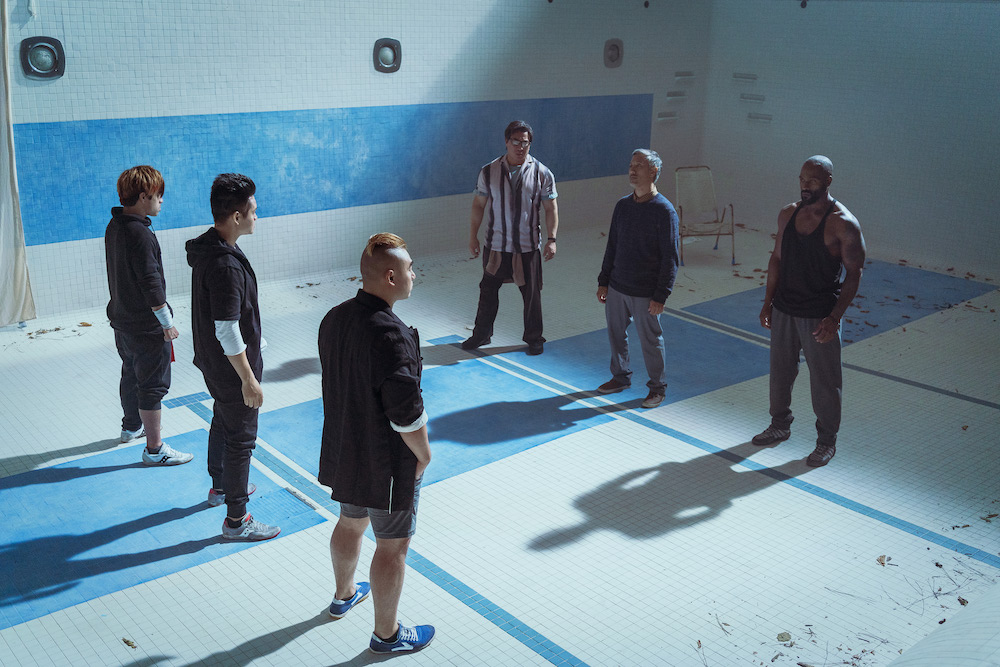 Photo courtesy of Well Go USA Entertainment 
I found this whole film to be super entertaining and I want to see more from these filmmakers and actors in the future. The Paper Tigers is worth checking out, especially if you like martial arts films. It plays with the themes and tropes better than you expect it will. Which means, The Paper Tigers is a great way to spend some hours this weekend. 
In the End: The Paper Tigers is a fun time, full of good fights and good laughs, perfect for people who are getting to that age of feeling washed.