Basically: A group of affluent special guests visits a world-famous chef's secluded island to experience his new menu, and it's nothing they could've imagined.
Let's get this out of the way: The Menu can be a little pretentious and come off as smarter than it thinks it is. With that said, it is a delightfully dark comedy with the right tinge of political point of view. It's a movie about class and art and how those things intersect with access and service. Now, as a film critic who is part of the overall art criticism field, along with being in the creator class, the movie's cynical humor really connected with me.
The Menu's POV character is Margot (Anya Taylor-Joy), who accompanies Nicholas Hoult's Tyler, a well-to-do foodie who is a huge fan of the chef Julian Slowik (Ralph Fiennes). Tyler paid a lot of money to go to a very special tasting of Slowik's new menu for his restaurant, named Hawthorne. The guests are a varied group of characters: Lillian Bloom (Janet McTeer), the food critic who made Slowik a star, and her editor Ted (Paul Adelstein); John Leguizamo as the Movie Star and his assistant Felicity (Aimee Carrero); old rich couple Richard (Reed Birney) and Anne Liebbrant (Judith Light); and some tech bros.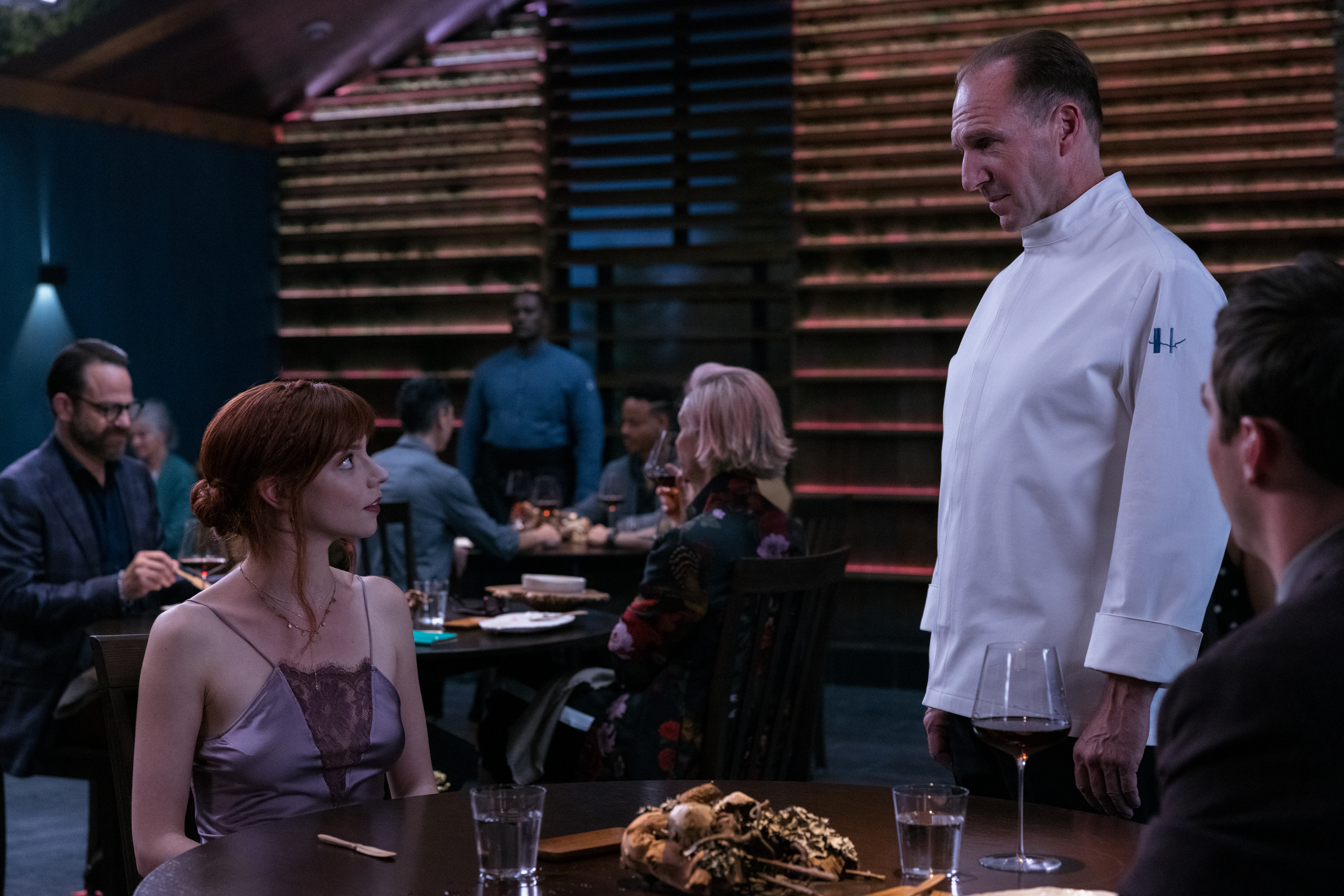 Things start getting weird very fast for the diners in this restaurant but Margot is the only one who questions what is going on. She is also the only person who Slowik focuses on as we discover she wasn't part of the plan.
The Menu's weird mix of comedy and horror works so well because of how completely the characters buy into the experience. It mirrors what the film is satirizing—these people, even in danger, are so focused on getting this exclusive experience that most don't use common sense. In many ways, the film comments on what I'm doing right now: Criticism and how it is a tool of capitalism and class in society. When the film shows you the dishes and ingredients, with smart little jokes connecting to what just happened, it will bring out the chuckles.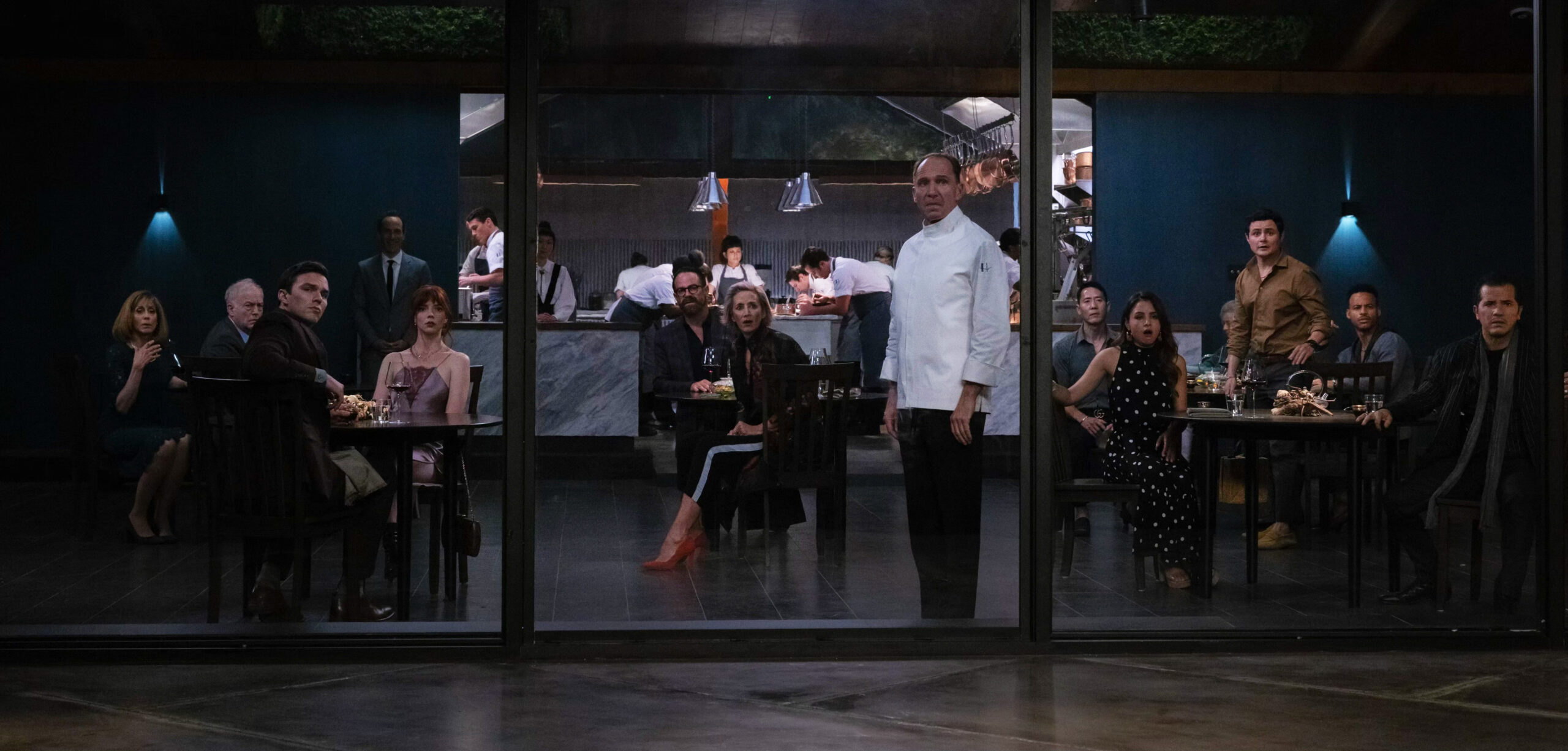 Fiennes is great as a chef who is tired of the world he's in and doing something about it in the most horrible ways imaginable. Taylor-Joy is a terrific protagonist and does well in her scenes with Fiennes as the "final girl" (sorry if this spoils you in any way); her dynamic with the other patrons and the staff goes through some significant changes. Hoult is incredibly annoying as the know-it-all fanboy foodie, while Leguizamo as the Movie Star is just there to be relevant. Hong Chau plays Elsa, the maître d' and Slowik's right-hand person, and does this with a joy of domineering calmness that sometimes steals the show.
The film has some gore, which in some ways doesn't work depending on your viewpoint, ethics, and morals. All that aside, The Menu is enjoyable, it's something that I'll probably watch over again to really catch some things I might've missed on the first watch.
In the End: The Menu is a well-made and fun horror-satire that smartly dabbles in class, wealth, and criticism, featuring a good, strong cast.