Basically: Sandra Bullock is back in her romantic comedy bag like it's the aughts with a wonderful himbo act from Channing Tatum.
Likable, everyone-woman Sandra Bullock plays Loretta Sage, a once-prolific romance writer who's still grieving the loss of her husband a few years ago. After finally finishing her new novel she's been stuck on, her publisher Beth (Da'Vine Joy Randolph) sends Loretta on a book tour with her cover model, Alan Caprison (Channing Tatum). Alan kind of merges his personality with the character of Dash McMahon, the male lead of Sage's novels. Loretta and Alan don't really get along—which is more on Loretta's end than Alan's as it seems he has a crush on her.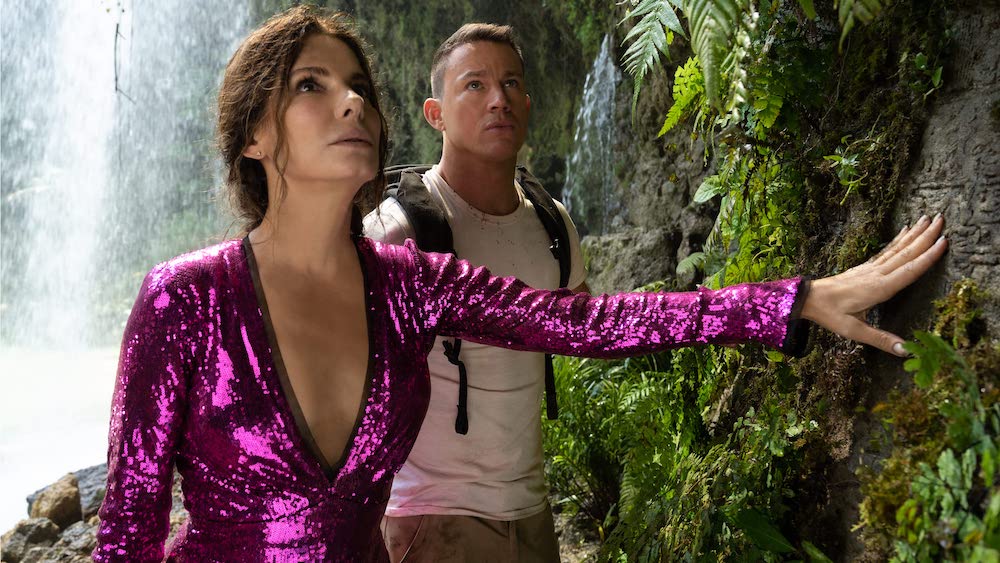 After a blow-up between the two following Loretta's author talk, she is kidnapped by billionaire Abigail Fairfax (Daniel Radcliffe). Fairfax needs Loretta to help him find some treasure in a lost city that happened to be the one she wrote about in her newest romance novel. With all good intentions, Alan decides to act like Dash and go save her.
Does The Lost City feel original? I can't say you are getting something new because you're not. There's Romancing the Stone in here and dang near every cliché you can think of, yet it's still highly enjoyable. The interaction and dynamic between Bullock and Tatum are good. I like them together, especially as Loretta is the lead in every way; she's smart, the focus of the bad guy, and a genius. She figures out the mystery while Alan bumbles and stumbles through the whole thing. But the Step Up, Magic Mike gawd Channing Tatum has all his charm on display here.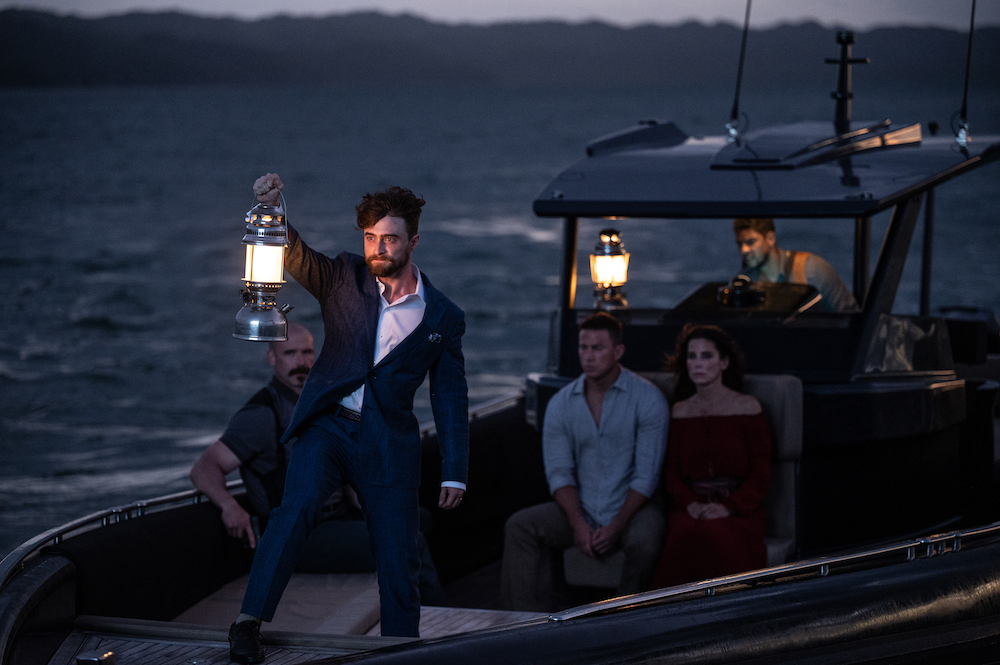 Da'Vine also brings some good laughs as Beth, who pushes Loretta and focuses on saving her friend. Daniel Radcliffe seems to have an abundance of joy playing the villain Fairfax. He gets to be so over the top. It's so good to see Radcliffe playing lots of different roles since he played one of the most iconic literary characters growing up.
I guess this is where I'm supposed to say what's wrong with The Lost City and what didn't work. There are probably other critics doing that but, personally, I laughed all the way through. I miss this type of movie. And while there are more romantic comedies than there used to be, they are only for streaming services now. I know streaming is the future but we're at a point where the many genres I used to love to see in the movie theaters are slowly becoming something of the past. You could say I'm like Chicken Little saying the sky is falling but trends say otherwise. So anytime I get a good comfort food type of movie in theaters, I gotta take it in. And The Lost City is a well-done comfort food movie. 
In the End: The Lost City is a funny and warm romantic comedy, even if it's not original in any way at all. The leads make it worth it.