Basically: Little sisters really know how to destroy the universe. Dang them and their toys!
Five years ago, the victory of Taco Tuesday was brutally short-lived. Emmet Brickowski (Chris Pratt) had won over President Business (Will Ferrell) and ended the threat of the Kragle (sorry if that's spoiling a five-year-old movie but you knew this was a sequel). But no sooner do they start celebrating their triumph than invaders appear from Planet Duplon, promising to destroy the people of Bricksburg.
Emmet tries to make peace with Duplon's emissaries—creating a special object to offer as a show of good intentions—but it doesn't quite work out and Bricksburg is remade into the awful: Apocalypseburg. Wyldstyle (Elizabeth Banks) spends her days perched atop of Lady Liberty, brooding over the miserable state of the world…even as Emmet continues to believe that everything is really okay. He tries to
nudge things back toward normality, just as a spaceship comes down to make an unusual request.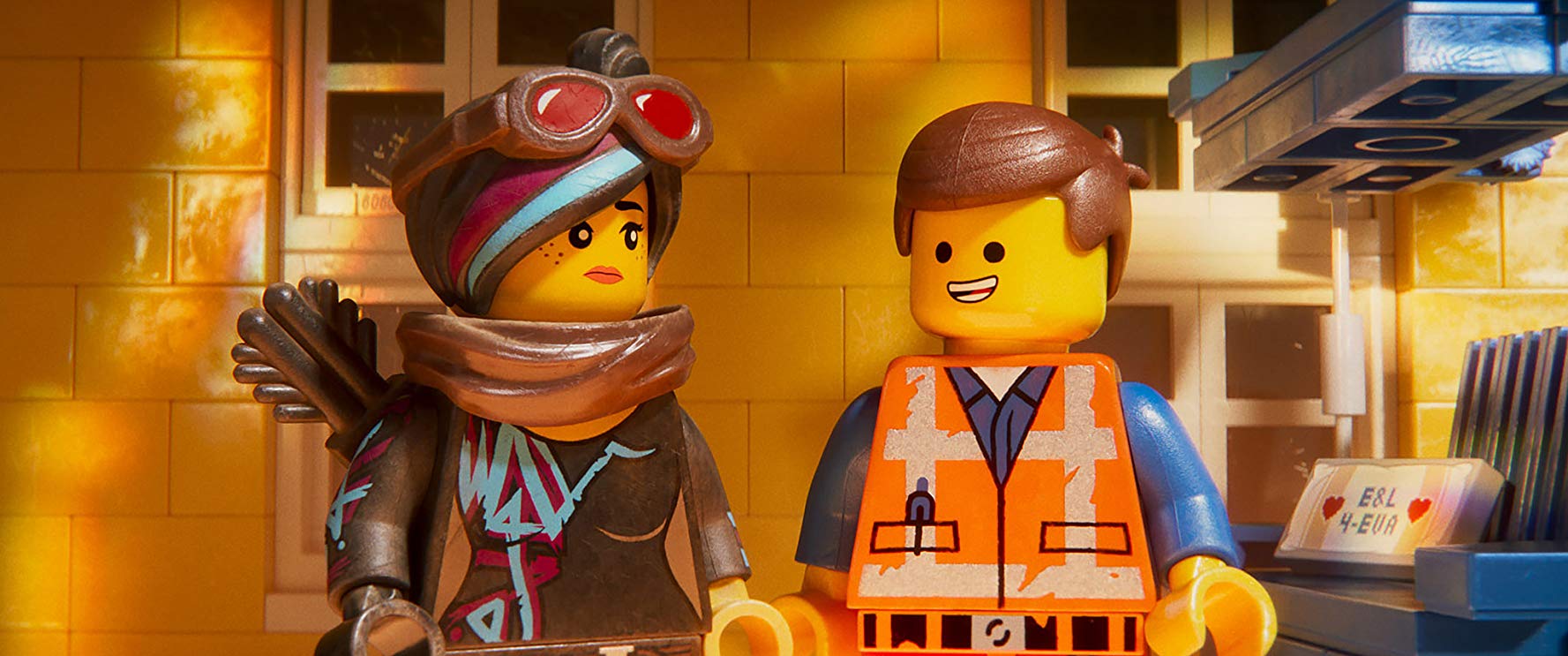 Photo: Warner Bros.
Directed by Mike Mitchell from a story by Michelle Morgan and Dominic Russo, screenplay by Phil Lord, Christopher Miller, Matthew Fogel and Raphael Bob-Waksberg, the story is a natural evolution from where things left off in The Lego Movie. Life has moved on, both in the world of Bricksburg/Apocalypseburg and in the home of the Man Upstairs (Ferrell, who only "appears" as a voice), his wife and his two children.
Chris Pratt does double-duty as both Emmet and Rex Dangervest, a self-proclaimed archaeologist-cowboy-raptor trainer who—in a tribute to some of Pratt's best-known roles—embodies the action hero attitude Emmet wants to emulate. Emmet suffers from serious self-doubt and insecurity after an early encounter causes him to question who he is. With a secret from her past bubbling up at an awkward moment, Wyldstyle (aka Lucy) must come to grips with who she truly is as well. Their paths seem divergent but the two mesh even better this time around, building on their great chemistry.
Their friends, Metalbeard, Benny, and Unikitty—played by Nick Offerman, Charlie Day, Alison Brie—have less to do this time out but they're far from forgotten. If anything, they mark where a real breakthrough may become possible and seem to be having a blast with their roles. Sweet Mayhem (Stephanie Beatriz) and Queen Watevra Wa'Nabi (Tiffany Haddish) are delightful, with Haddish getting a chance to cut loose and have fun with some of the classic Lego heroes.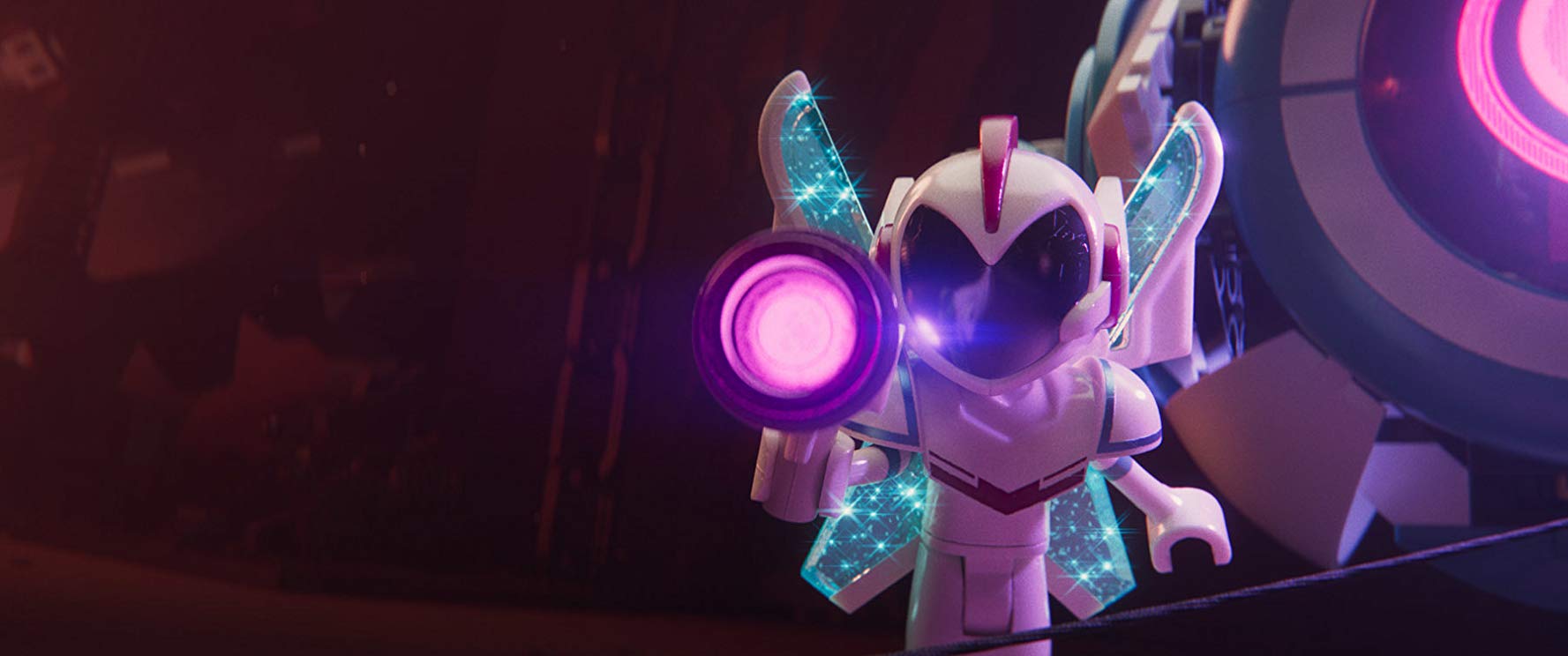 Photo: Warner Bros.
As the real-world kids, Finn (Jadon Sand) and his little sister Bianca (Brooklynn Prince) don't have an awful lot of screen time but their chemistry as siblings will be all too familiar to parents. They both do a great job of bringing different elements to the mix in this next phase of the story.
It's far too spoilery to discuss the overall theme of the movie but there is real heart. The Lego Movie 2: The Second Part picks up organically from where things left off. There's an unfolding realization of how their world is changing powered by a strong emotional core, solid plotting, and actors who sell the story through and through. It's a better movie than many sequels we've seen lately, giving us new depth to these old friends. And if everything isn't awesome—maybe that's okay, because it gives us a chance to make it better.
In the End: See it! The Lego Movie 2: The Second Part is better than most sequels!