Actually: 6.5
Basically: The Angry Birds are back! And they're facing a whole new problem…though the solution could cost one of them everything.
After dealing Leonard (Bill Hader) and the pigs a crushing defeat, the birds are now engaged in a prank war with Pig Island, fought by slingshot. Red (Jason Sudeikis), once an outcast, is the new hero of Bird Island. Along with his buddies, Chuck (Josh Gad) and Bomb (Danny McBride), he keeps the battle simmering…until something unexpected happens.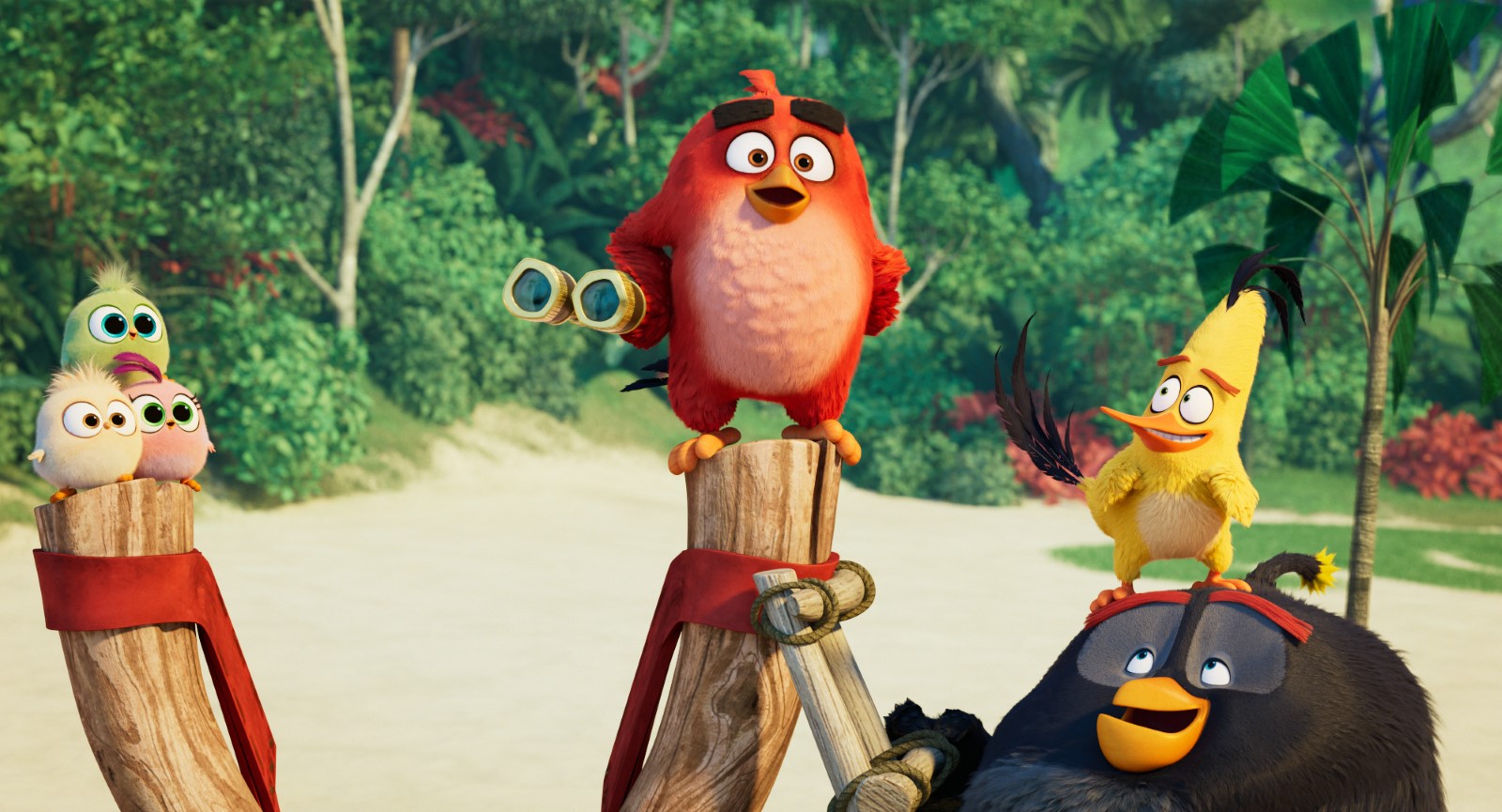 Photo courtesy of Columbia Pictures
Leonard and his assistant Courtney (Awkwafina) are shocked when a huge ice ball crashes on Pig Island. They discover that there's a frozen island to the north ruled by a purple eagle named Zeta (Leslie Jones). She has designs on the warmer places owned by the birds and pigs.
Red and Leonard form an uneasy alliance to infiltrate Zeta's frosty home and destroy the superweapon she's built. But, to do it, they'll need help from pig engineer Garry (Sterling K. Brown) and Chuck's genius sister Silver (Rachel Bloom). This mission won't be easy, especially when they discover Zeta's history and her connection to an unlikely character.
Sudeikis is once again delightful as Red, the heavy-browed misanthrope who is now beloved by all. Gad and McBride deliver as the mercurial Chuck and the stolid, somewhat dopey Bomb. Hader, if anything, makes Leonard even more pompous and yet he's relatable as he tries to forge a truce with the suspicious birds. Awkwafina makes the long-suffering Courtney a welcome new presence. Peter Dinklage returns as Mighty Eagle, paying off some plot threads from the first movie, while Leslie Jones makes Zeta a sassy but oddly grounded and thoughtful antagonist for our pigs and birds.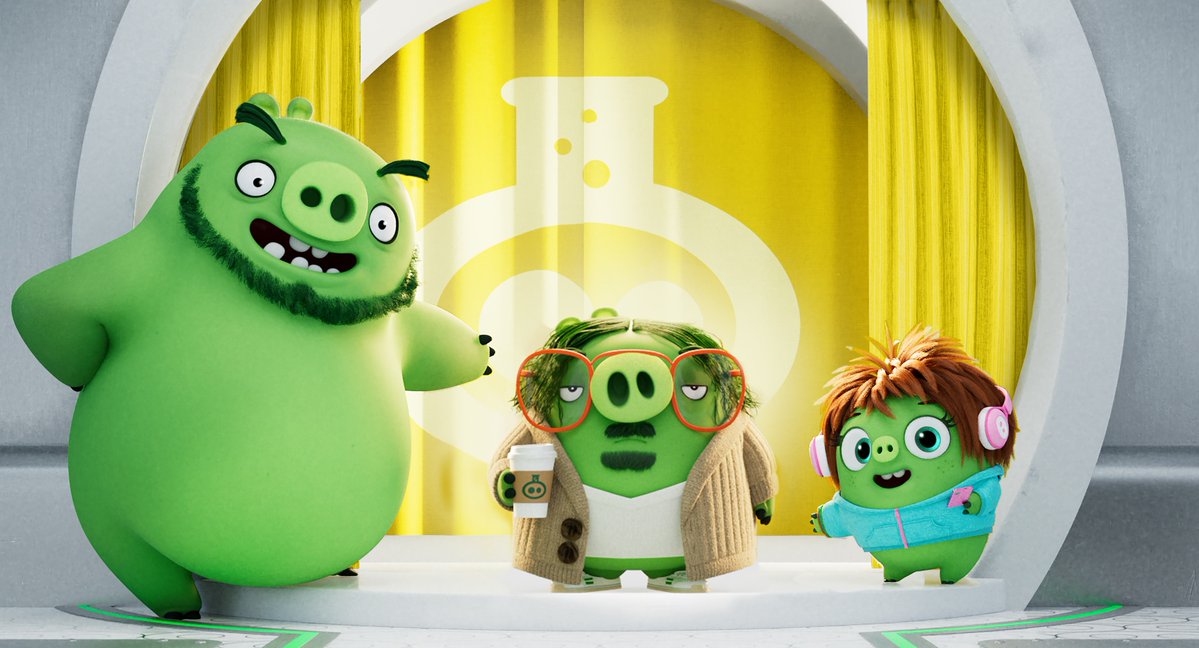 Photo courtesy of Columbia Pictures
The Angry Birds Movie 2 is a solid sequel that's geared toward younger viewers (with plenty of music hooks for adults). This is Mission: Impossible for grade schoolers with reliable laughs and a nice message about what it takes to be a hero. Although the mission to Zeta's island is the A-plot, there's also a very likable B-plot revolving around three hatchlings. They misplace a trio of eggs while playing Birds Versus Pigs and must get them back—wherever that might lead them.
In the End: The Angry Birds Movie 2 is sure to be fun for the little ones (and there are enough jokes for the grown-ups as well). 
—
P.S. The movie is paired with the truly lovely short Hair Love, which is about a young girl who wants only to tame her veritable cloud of hair. She has a video of the style she wants, and tries her best, but it's up to her dad to overcome his own fears and do what she needs him to do. If it doesn't jerk a tear out of your eye, you're too busy with your popcorn.