Basically: A fun throwback action movie about a time traveler who teams up with his twelve-year-old self to solve a mystery and fight cool-looking bad guys.
Man, Ryan Reynolds just keeps proving he's a dude you can trust when it comes to movies. His projects are consistently feel-good with the right amount of humor, heart, fun, and action. So what do we have here? The Adam Project follows Adam (Reynolds), a guy in a cool jet who goes back in time. From there, the film takes you into the life of 12-year-old Adam (Walker Scobell) who recently lost his dad. He's being bullied in school and he's fighting the fight with what he has: His smart mouth. Young Adam has the wit to cut many down to size, yet that does not stop his bully Ray (Braxton Bjerken) from lumping him up something serious.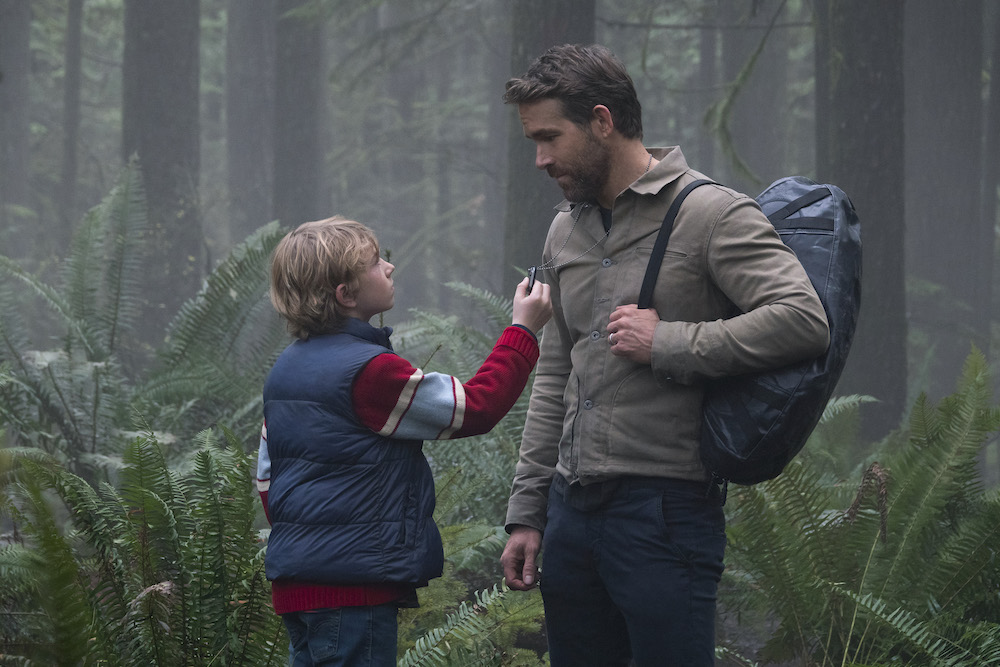 His mother, Ellie (Jennifer Garner) is overwhelmed as a single parent but she gives Young Adam all the love and care she can. One night when Ellie has a date—something Young Adam isn't happy about—he's left alone at home. After hearing a noise outside the back of their house, he finds a man in his garage who seems to know everything about his home and his dog and even what he's thinking. At this point, Young Adam finds out this is his older self AKA 40-something Adam (Reynolds). He's a high-flying time jet pilot who's on the run. While on a mission, he goes to the wrong time and ends up meeting his younger self. Now injured, 40-something Adam needs to heal up and for his jet to fix itself, which means he has to spend time with his younger self. In the meantime: Hijinks ensue!
I'll keep it a buck with you all: I only have one criticism of The Adam Project, which is that it is a big movie, one you can tell is meant to be watched on a big movie theater screen. I know plenty of people don't care at this point—between plagues and other people's actions in the theater, many just enjoy the comfort of home. Yet while I was watching The Adam Project, some of the scenes made me think: "Dang, this isn't hitting like I know it would on a giant screen." All that being said, I still had a blast.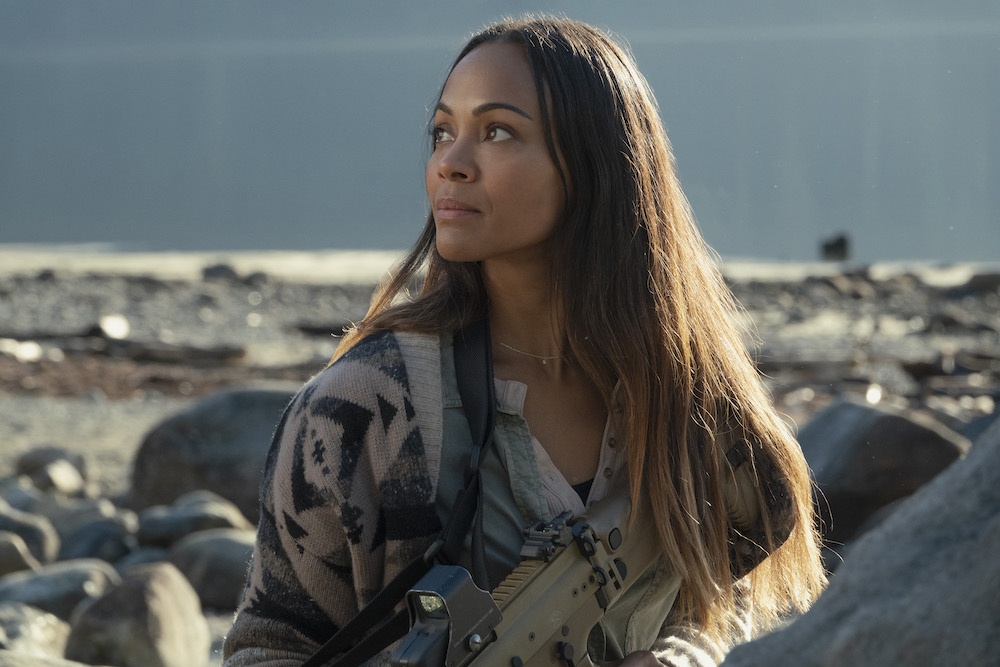 The dynamic of Reynolds and Scobell is excellent as two versions of the same person. 40-something Adam is annoyed by Young Adam and Young Adam thinks Big Adam is unimpressive (except for his muscles and the fact he can fight quite well). 
Catherine Keener plays Maya Sorian AKA the big bad. She is enough of a threat but she's not in it too much and doesn't overtake the protagonists. Zoe Saldana plays Adam's love interest Laura—Saldana is good at playing a badass; she usually does. Also, our G, Mark Ruffalo is good here playing a small but very important role. The right amount of humor bounces off well with both actors playing Adam.
The action in The Adam Project looks nice and clear. It's safe to watch with children as there isn't much blood at all. The faceless AI characters chasing Adam die like in video games—they fade away. Overall, The Adam Project feels like a great late 80s/early 90s family adventure movie for a new era.

In the End: The Adam Project has fun performances with a fun story. If you can see it in the theater, do so, and you'll thank me.