Basically: A famous composer/conductor's life falls apart after her behavior comes to light.
Tár is about cancel culture. For some of you, this alone might make you say, 'Nope, I don't care; I'm out.' You might not want to see an empathetic take of a character who deserves consequences. You might believe cancel culture isn't real—that it's too far and this movie might endorse it. All those things are wrong, though. So saying Tár is about cancel culture is like the film's elevator pitch. It's actually a very subtle and complex look at the genius artist at the height of her fame and power and how that corrupting power destroys her.
Cate Blanchett plays Lydia Tár, a world-famous composer/conductor who, at the start of the film, is on the cusp of finishing a series of performances playing Gustav Mahler's symphonies after the height of the pandemic. The anticipation builds as the world-trotting artist is about to deliver correspondences with a former student and aide that are ignored. This leads to a tragedy that starts chipping away at this perfect world Lydia has made for herself.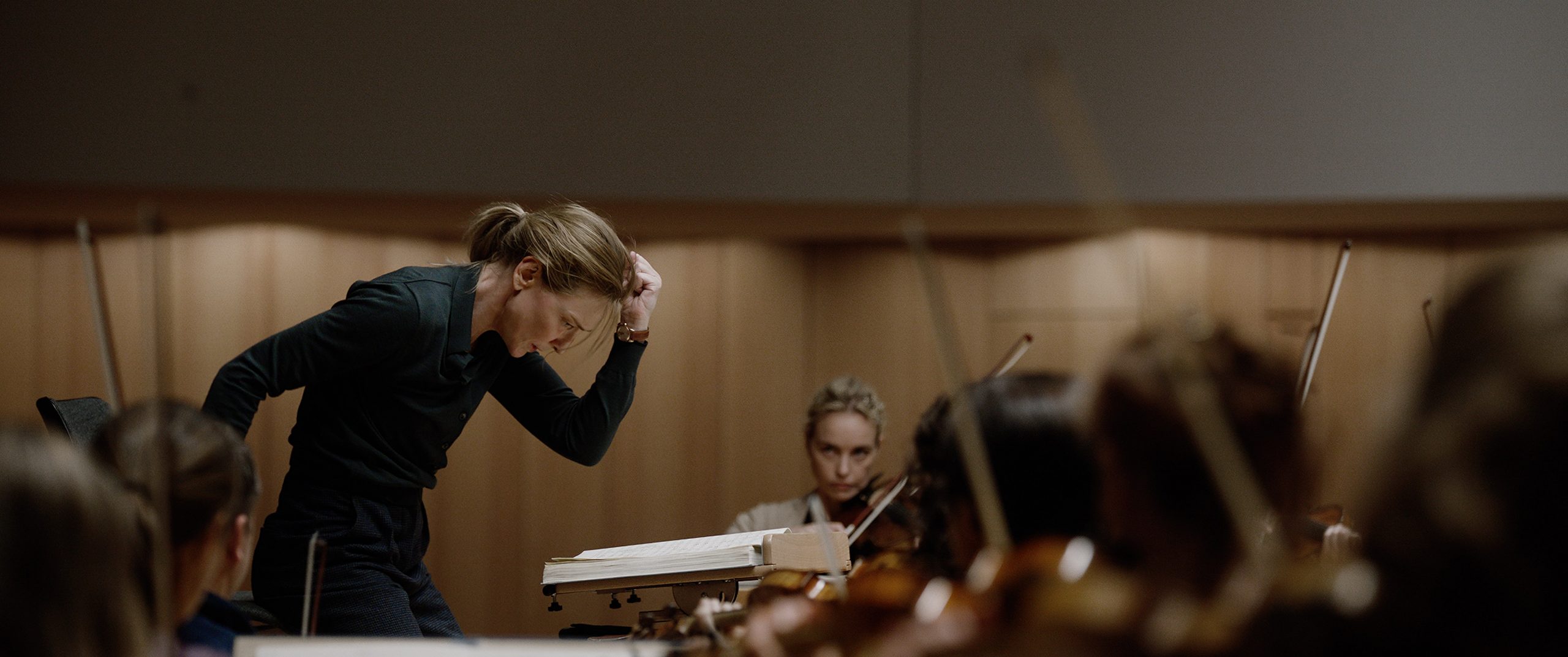 Tár is placed upon Blanchett's shoulders and, wow, she carries it with ease. This is one of her best performances. I have a soft spot for films about creatives so I might be biased but this wowed me. One of the big interesting entry points is having a woman at the center who experiences this type of fall from grace. We expect this from a white male (and maybe a Black male) lead but the film muddies the waters by focusing on a woman genius, one who we learn early on feels like she is beyond issues of sexism that affect her peers. This is also shown in Lydia's open, same-sex relationship. Lydia moves through the world as a white male, acts as a father figure for her child, and, as we have seen, falls into the same traps of exploitation, manipulation, and more actions of powerful men that we've learned so much of late. Blanchett is able to show all of that through her performance.
The movie is very well written and directed by Todd Field. The angles he chooses and how he frames the actors on the screen—especially as Lydia's life falls apart—build the right amount of tension and emotional distress. When her paranoia affects her, it constantly affects the editing and composition of the images. Your eyes become just as untrustworthy as her statements about the world.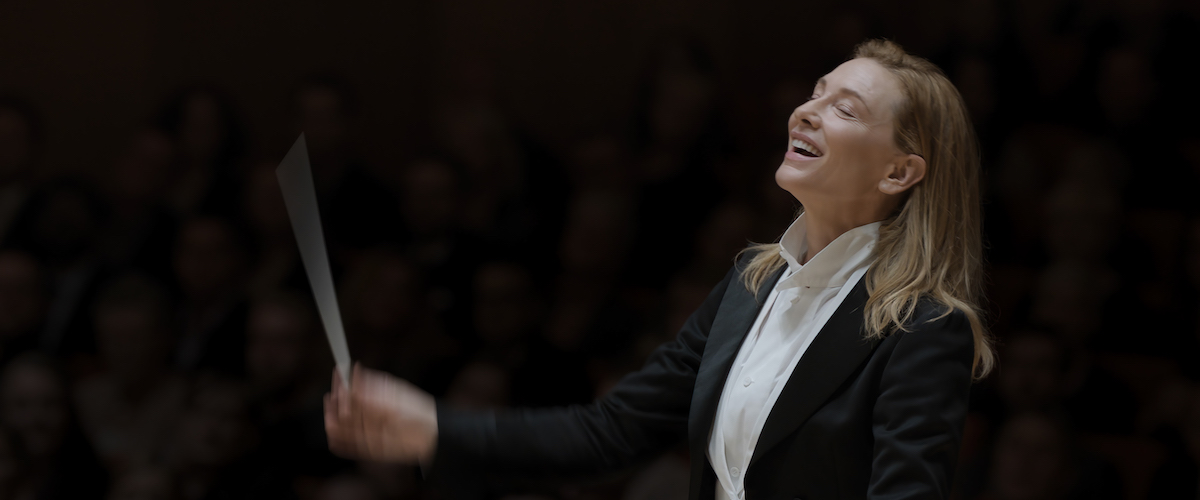 There's almost too much to praise about Tár. The whole cast is fantastic, they're able to keep up and bounce off of Blanchett. The music is excellent and the sound mixing really shines. The music scenes of practices really can envelop you. The film's ending is a pretty perfect and wonderful surprise. Tár will have you thinking that her fall was deserved but you'll question if it was so drastic because she was a woman who dared to "act above her station." Is it karma because she chose to act like a white male and then got hit with that full blast of canceling? Are generation Xers the last ones who will be able to separate the art from the artist in their study of "canon?" I don't know but I love that this film tries to tackle these issues and ask these questions.
In the End: Tár is probably the real start of the Oscar film season with this amazingly crafted film with stellar performances. It should easily put Cate Blanchett back in the Best Actress Award contenders this year.