Basically: The hide-and-seek game from hell.
Oh man, I was not prepared for just how much fun Ready or Not is. It starts out pretty calm. We meet Grace (Samara Weaving) on her wedding day, preparing to walk down the aisle with Alex (Mark O'Brien). He's a member of the Le Domas gaming family, an extremely wealthy, upper crust family that looks down on Grace for not being worthy enough for Alex—who's estranged. After they say their vows and before Grace gets to have her wedding night, Alex tells her about a family tradition where the newest member must pick a game and play that game with the family at midnight. Grace ends up picking hide-and-seek and from there the most dangerous game ever begins. The out of her depth, Grace now has to hide from this huge family in this bigger creepier house.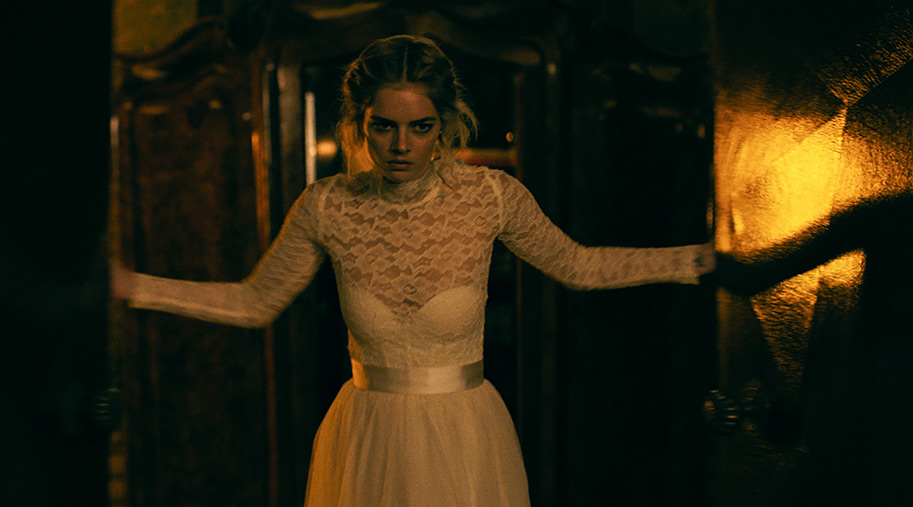 Photo © 2019 Twentieth Century Fox
One thing that this movie does well is not actually taking itself that seriously. It has a great point of view for Grace, our final girl (the heroine trope in horror movies). She makes comments about the happenings in the story much like you the viewer. Ready or Not never really breaks the fourth-wall but there are nice winks to the audience. You can't help but root for Grace as these terrible rich folks walk around trying to kill her, while using their servants as disposable things (like furniture or something). 
The redeeming character on the Le Domas side is Adam Brody's Daniel, who knows they are all terrible people but doesn't have the will to stop what his family is doing. Brody's entire performance is in his face and body language. Of course, he gets the great lines but it's the sadness in his eyes that really communicates the character. 
Andie MacDowell seems to have a lot of fun here as the matriarch of the La Domas clan, Becky. She's the one with the real wherewithal to make things happen, yet has the perfect inside joke of a name. Kristian Bruun, a new face for me, was hilarious in this movie. This can easily put him on the map as a new comedic face.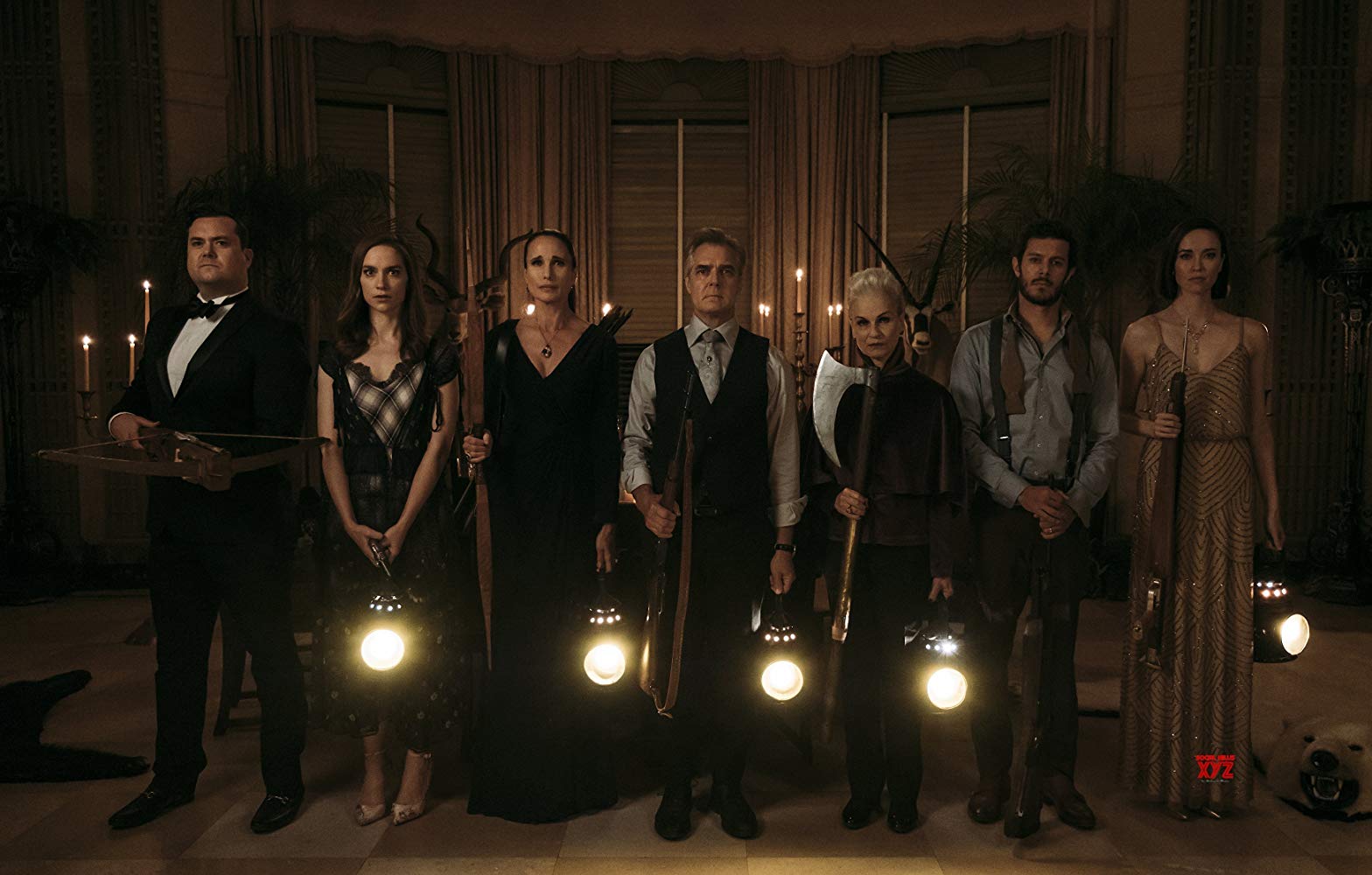 Photo © 2019 Twentieth Century Fox
Ready or Not is directed well by Matt Bettinelli-Olpin and Tyler Gillett. They use interesting shots and keep the right type of pacing for a film that skates the tones of black comedy and horror so well. Another blessing in disguise is the film is tight, it's ninety-five minutes and never stays past its welcome or feels cramped one bit. The sound is done very well too, in that it pulls the right reactions out of you at the right time with the music and every POP, CLANG, and CRASH. 
In the End: Ready or Not is such a fun movie for the late summer. Perfectly balancing dark comedy and slasher horror in a new way.