Actual rating: 6.5 / Grade: C+
Basically: A mid-80s giant robot movie with a touch of Ender's Game.
Five years ago Academy Award-winning director Guillermo Del Toro blessed the world with a love letter to 70s Japanese mecha (robots) and kaiju (giant monsters) with Pacific Rim. It was a fun big summer action movie that did okay here in the US but did great overseas, so that got us the sequel Pacific Rim: Uprising. John Boyega stars as Jake Pentecost, the son of Stacker Pentecost, the heroic commander played by Idris Elba in the first film. Jake is a rebellious hustler exiled from the Pan Pacific Defense Corps—the military alliance that protects the world from otherworldly kaiju. Jake was kicked out of the PPDC years ago, after trying to sell some old Jaeger (giant super robots) parts. While on a scavenger mission Jake clashes with a young girl named Amara Namani (Caliee Spaeny) who built her own Jaeger, that's illegal, and they both get locked up until Jake's older sister Mako Mori (Rinko Kikuchi) forces her brother to come back to the PPDC to train recruits or else go to jail. This puts the young man with the famous last name back in the place he feels unworthy to be, and because of him Amara gets thrown into this new world of Jaeger pilots with other young trainees.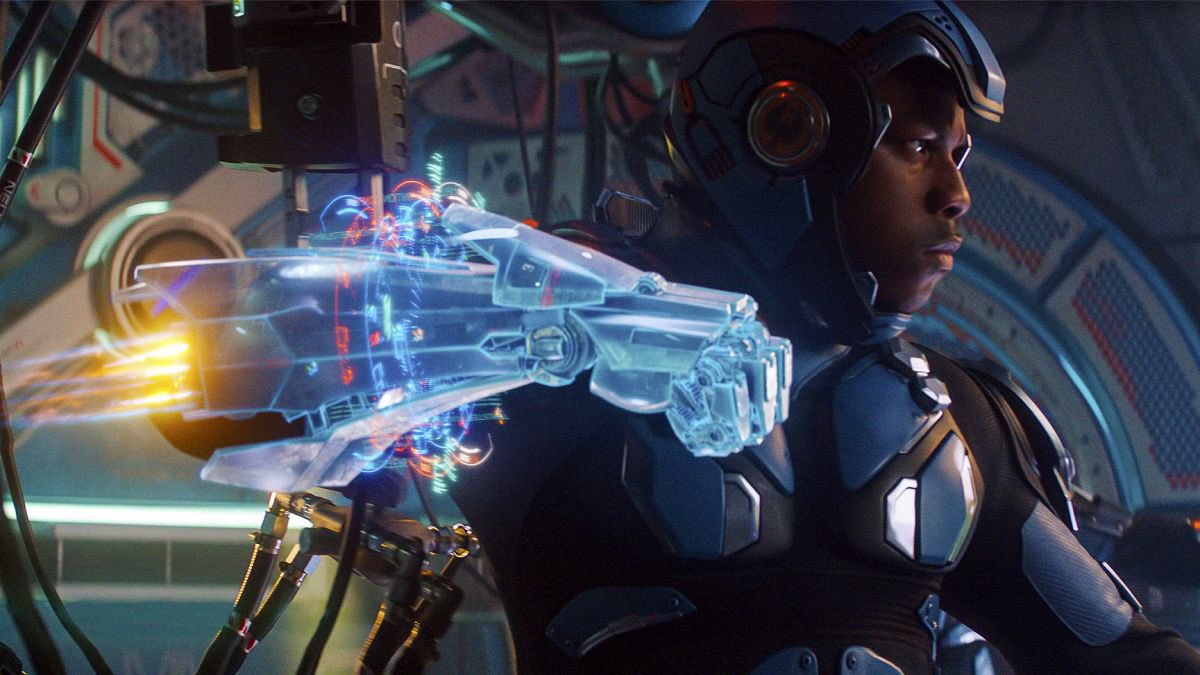 Photo: Universal Pictures
All of that happens while a private company, Shao Industries, is trying to convince the world to use drone Jaegers that don't need pilots in the cockpit. Just as the vote on the drones is starting to heat up, the heroes are attacked by a rogue jaeger codenamed Obsidian Fury. Somebody gets deaded (no spoilers). Jake and his partner Nate Lambert (Scott Eastwood) have to solve the mystery of Obsidian Fury and figure out how it endangers the world.
The one thing that is clear is this movie is made to be fun, it completely embraces the wild concept of giant robots fighting giant monsters just like the first movie did. The characters aren't that deep but they work well as action-SF archetypes. Boyega is charismatic and shows how good he can be as the hero and the lead. He lights up the screen with his presence even when he's saying cheesy lines that acknowledge the movie is at times cheesy. Scott Eastwood still has a lot to work to do to make people like him but he's better in this than in other movies. Pacific Rim: Uprising does a great job with high stakes for the protagonists to overcome while also folding in elements of humor throughout. The movie also highlights women heroes and a diverse cast with the pilots and heroes being from all over. I predict this will do very well in China, just because of how many Chinese characters it has and how important they are to the plot—especially Liwen Shao (Jing Tian) the head of the Shao corporation, whose character has surprises in store for the audience.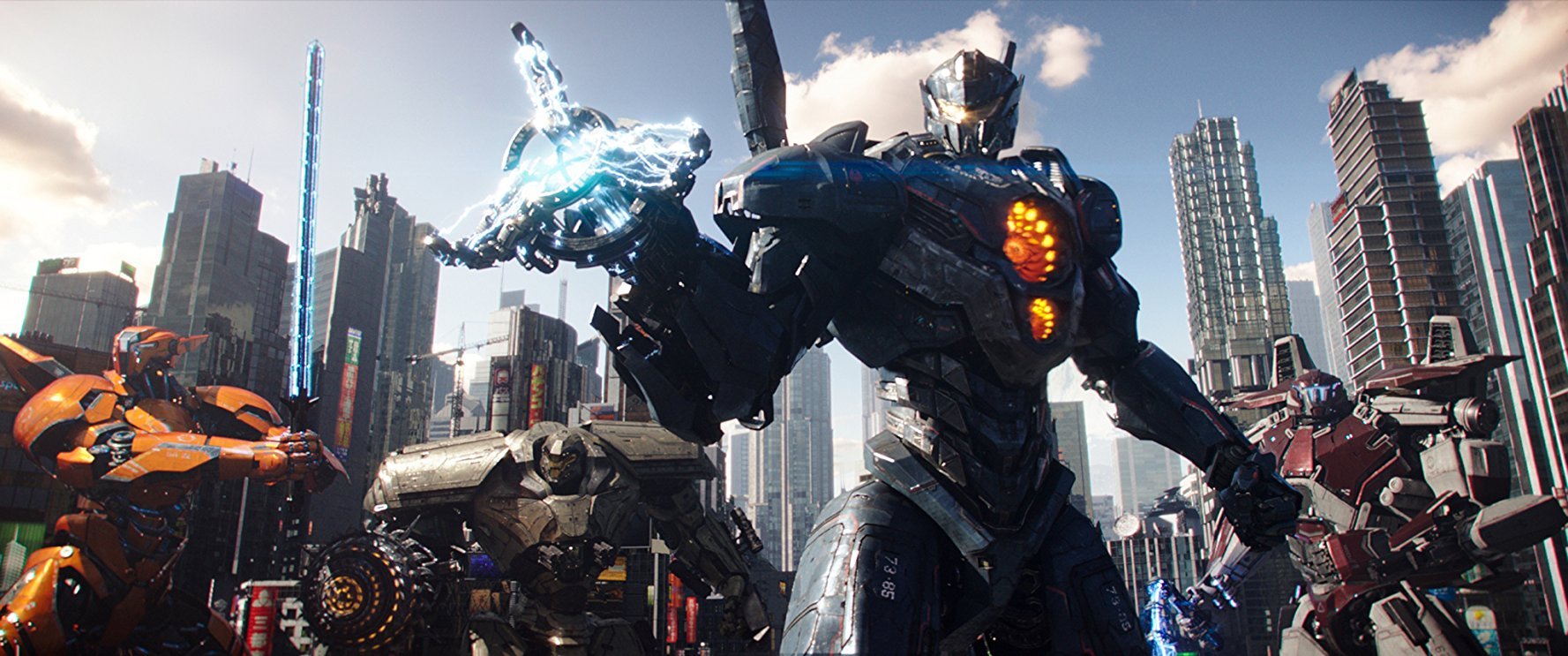 Photo: Universal Pictures
Even though Pacific Rim: Uprising isn't an amazing piece of cinematic filmmaking it is a pretty entertaining experience. I hope more studios take this route in terms of doing an anime-style movie instead of trying to remake anime with western actors—just make movies with obvious influences and the core audiences will come.
In The End: Pacific Rim: Uprising is a fun genre movie that will be enjoyable for anime fans and has the potential to be a really good franchise.