Grade: B-
Basically: A romantic story about two people trying to get back to each other as time literally shifts around them. 
The one thing I've always wanted to see in movies with science fiction elements is a focus on other parts of the human condition. So much of sci-fi, at least in western cinema and TV, looks at the big parts of the world. I think what director John Ridley has with Needle in a Timestack is a story about how the tech influences the story in an intimate way.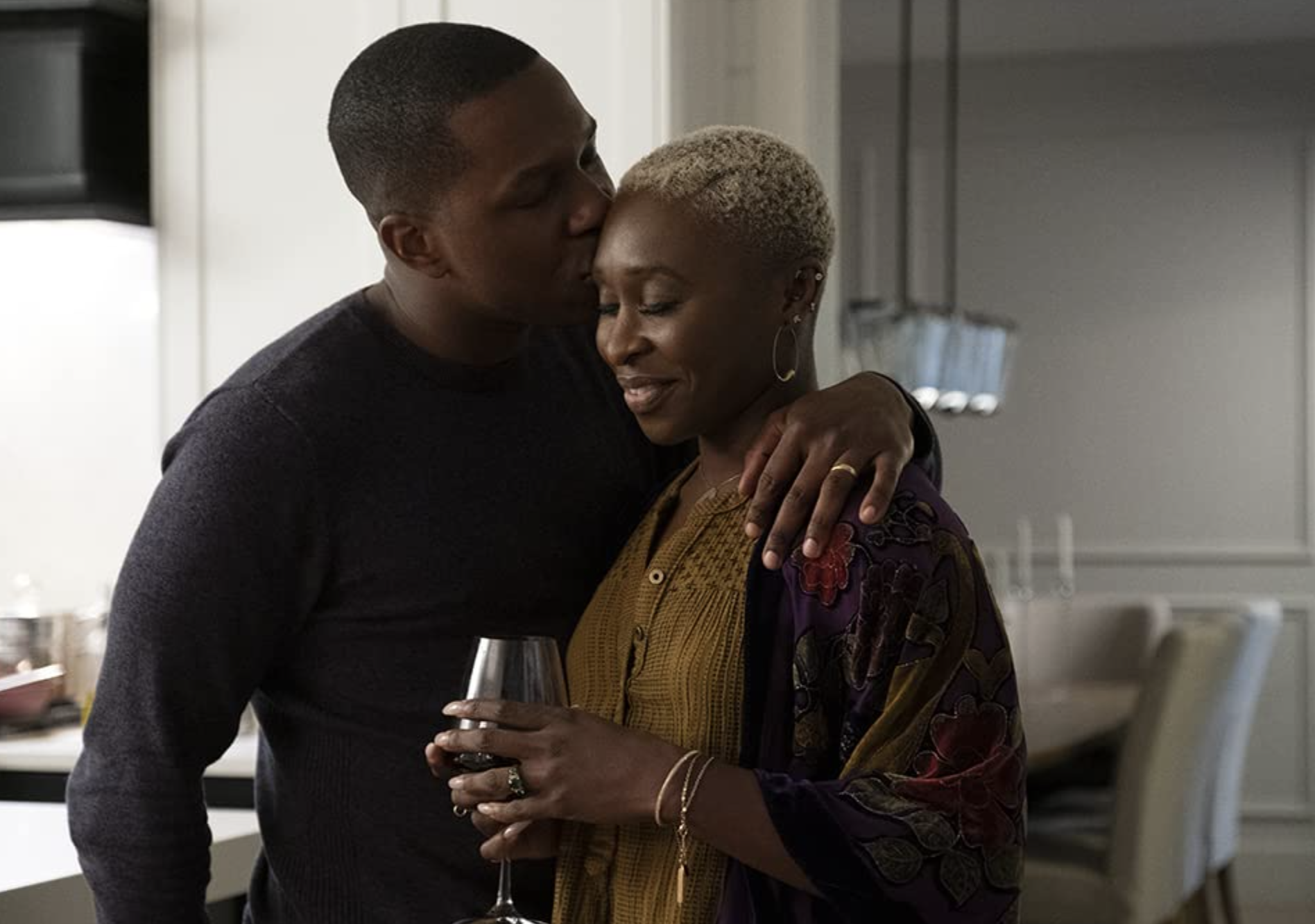 Photo: Lionsgate
Adapted from a short story by Robert Silverberg, the film follows Nick (Leslie Odom Jr.) and Janine (Cynthia Erivo) who have been married for about five years and live a wonderful life. One day, an event happens while Nick is at work and time literally changes. That's wild in and of itself but the people in this world treat it like a regular occurrence, like the way we treat tornadoes or hurricanes. Nick and Janine make sure they keep everything important in their relationship but here is where we see the first real tension between them. We learn about her ex-husband Tommy (Orlando Bloom) who was also a close friend of Nick's until he and Janine fell in love and they got married. Now Tommy is a thorn in Nick's side, while Janine doesn't want him to worry about it. Even as they start to move on from that first interference, everything changes. 
The actors all give great performances. The other stand out here is Frieda Pinto as Alex, Nick's old flame who's important to both him and Tommy. She shows good emotional range as a person who can see a relationship falling apart and doesn't know why. Odom's Nick works as a protagonist who makes you frustrated at times but you'll become so invested in his journey that you'll remain captivated.
Photo: Lionsgate
Needle in a Timestack also does well with its quiet moments, which might not work for everyone but for this story—about relationships and regret—quiet is needed most for these characters. As Nick navigates his relationships you see how he mirrors Tommy. Bloom has a very strong presence as Tommy that carries over from his scenes into most of the film. He also can make you dislike Tommy by doing very little other than body language. Erivo is effortless in her acting as always. The cast blend with each other so subtly, especially Erivo and Pinto with Odom, that you feel like they've been together for a long time. That is some strong acting. It feels authentic, a word that is used way too often but feels right here. 
Another thing that really stands out is the film's use of near-future technology. None of it feels out of place even though none of it is focused on. Some of the tech feels similar to what we have now and even the pure science-fiction stuff seems reasonable because it works the way you feel it would, while some tech makes sense as playthings of the wealthy. That, along with the actual subject matter, makes a very relatable and well-conceived romantic story. 
In the End: Needle in a Timestack shows the strength of love that transcends time, while also dealing with the nature of regret. It's a good idea that is told well.