Grade: B+
Basically: The three favs of My Hero Academia are showcased as the future big three heroes of their world. 
You know, my only real experience with animated versions of My Hero Academia is when I watch one of these movies. The manga is one of my favorite series in Weekly Shonen Jump but I'm going through a phase right now where I'm not into anime. I just don't have the time to watch a story I read almost a year or so prior. Even when I see sakuga shared online as clips or GIFs, I just shrug like, "Wait until y'all get to THIS part, wooo weee." 
With that being said, I do enjoy the My Hero Academia movies and I think World Heroes Mission hits the sweet spot that Dragonball Z movies did in the 90s. Those movies were not part of the continuity of the main story (no matter how much we wanted them to be), they were just amazing stories that added to the characterization of the Z fighters with cool opponents and great battles. That's the level World Heroes Mission is on and, similarly, you wonder if it fits in the main narrative but the setup and fights are cool. The animators go all out and it's your favs doing what you want them to do.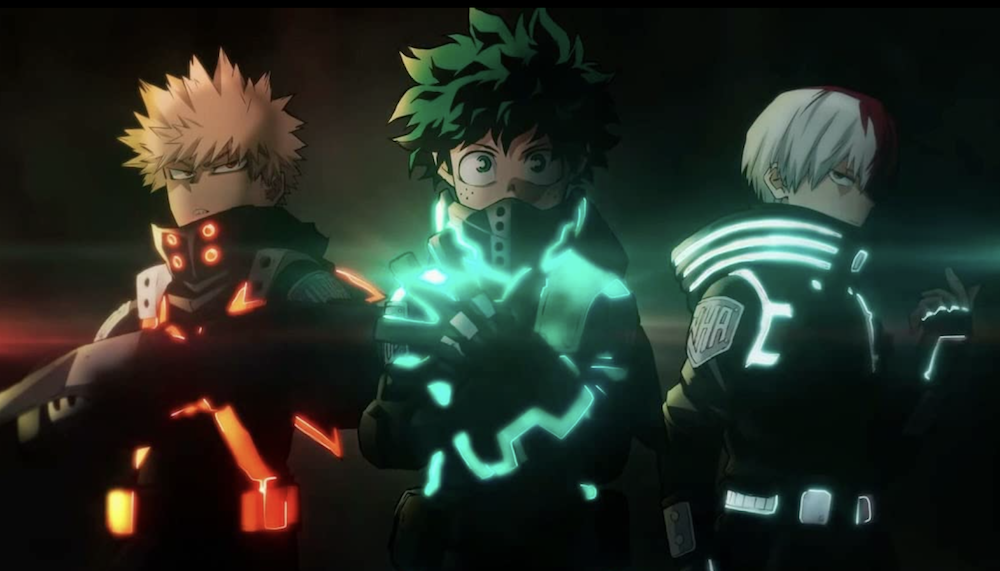 Photo: Funimation
The story is pretty simple: Class 1-A is brought in on a global-spanning issue that all the world's heroes are dealing with. A terrorist group called Humarize wants to get rid of quirks in a way that would kill billions. Stationed in the fictional European nation of Otheon, Deku (Justin Briner) ends up trying to stop a run-of-the-mill robbery that turns him into the most wanted person in the world. The stakes are high here. 
From the jump, World Heroes Mission's crazy animation wants to get you into the story and the action fast. The pacing is solid—after a while it slows down as Deku has to go on the run with a young thief named Rody Soul (Ryan Colt Levy) who's connected to this mission in the most classically silly way. Bakugo (Nobuhiko Okamoto) and Todoroki (Yûki Kaji) are the other main characters who do the bulk of investigating. While their mentors are involved, they take a huge backseat. Only Endeavor (Tetsu Inada) has any real significance in the story. If your favorites are the rest of Class 1-A you're going to be disappointed as they don't really do much at all.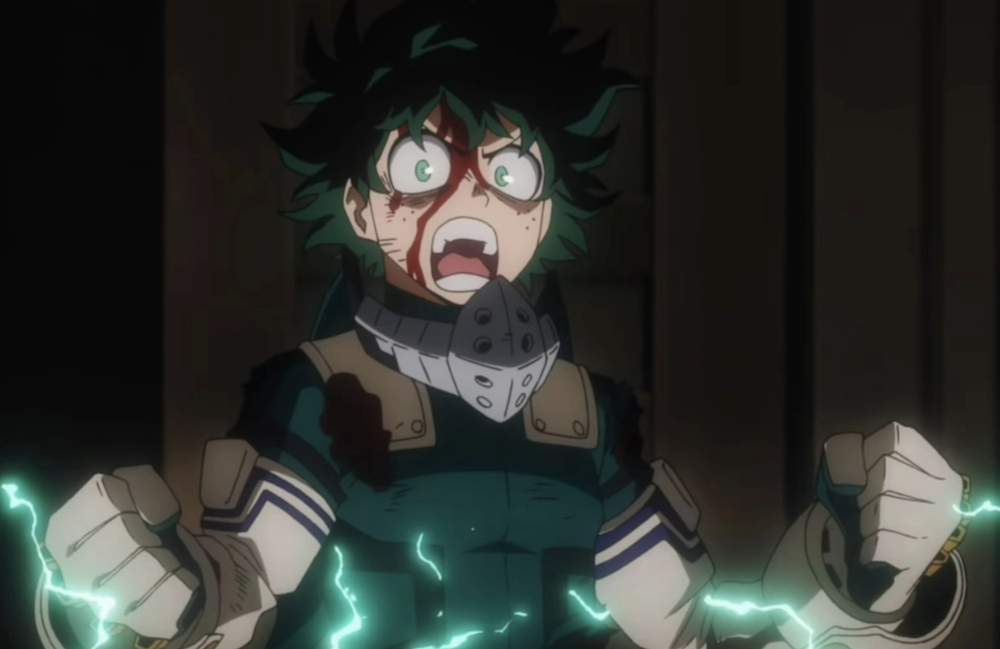 Photo: Funimation
The sakuga even keeps someone like me—who's not really impressed with current anime—interested with some real eye-raising style. The use of camera movement while the characters move in other directions along with the speed of the action are beyond impressive. The film pace picks back up with great set pieces and an earnest, wholesome, pure heroism thematic ending you can always expect from My Hero Academia. This is the best installment yet and I hope we get a few more before the series ends. 
In the End: My Hero Academia: World Heroes Mission is a fun and action-packed superhero anime movie. This is a great watch for fans and casual folks who have never experienced the MHA world before.