by Soma Brodhun
Basically: A documentary based on three intimate interviews with Mikhail Gorbachev, former General Secretary of the U.S.S.R, and featuring rarely seen archive footage from behind the iron curtain.  
Written & directed by Werner Herzog and André Singer, Meeting Gorbachev plays as a cross between a "behind the music" episode and a fan produced film. Herzog is unabashed in his regard and praise for Gorbachev and, though his interview style is a bit awkward (he never truly has control of the exchange), he is smart enough to step back and give Gorbachev the opportunity to "hold court" and speak in a way that is frank, emotional, and significant.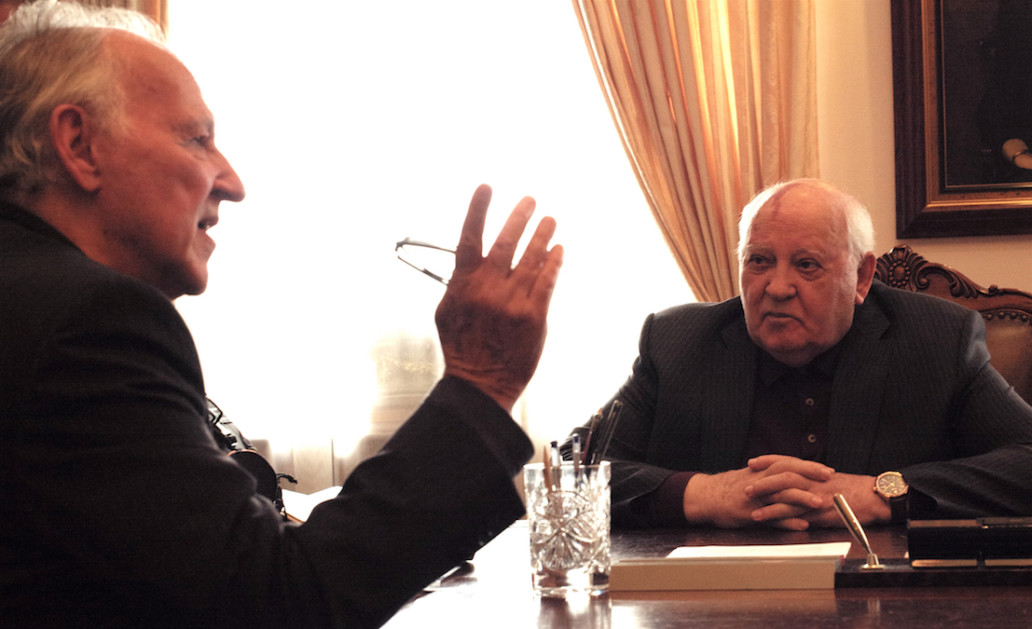 Photo courtesy of The Orchard
There is a stifling sense of regret, missed chances, and melancholy that permeates the film…interspersed with pictures and footage that highlight the amazing achievements and meteoric rise of Gorbachev—from his humble provincial beginnings to Russian and World politics. There is one moment in the interview, while they are discussing the dissolution of the Soviet Union in 1991, where Gorbachev expresses regret that he didn't handle Boris Yeltsin differently…then he smiles slyly and casually implies that he "should have sent him off somewhere, probably," the implication of which is startling in an otherwise subdued conversation.
In the End: History buffs, and in particular Russian History fans, should see Meeting Gorbachev if not for the archive footage, then definitely for the insights and commentary that an aging Gorbachev offers in reflecting on his influence, the echoes of which are still felt to this day.
Meeting Gorbachev will be on screens beginning Friday, May 3rd.