Basically: A silly, raunchy comedy focusing on women and women friendship.
Like a Boss really isn't that great of a movie but, being released in the deadlands of January, I don't think it's trying to be great. This movie is McDonald's chicken nuggets; they might not be good for you but when they're hot and you've got sauce, man, they sure are fantastic. Like a Boss makes you laugh, the plot and pacing don't totally work at times but everyone has chemistry and they sure get the jokes off.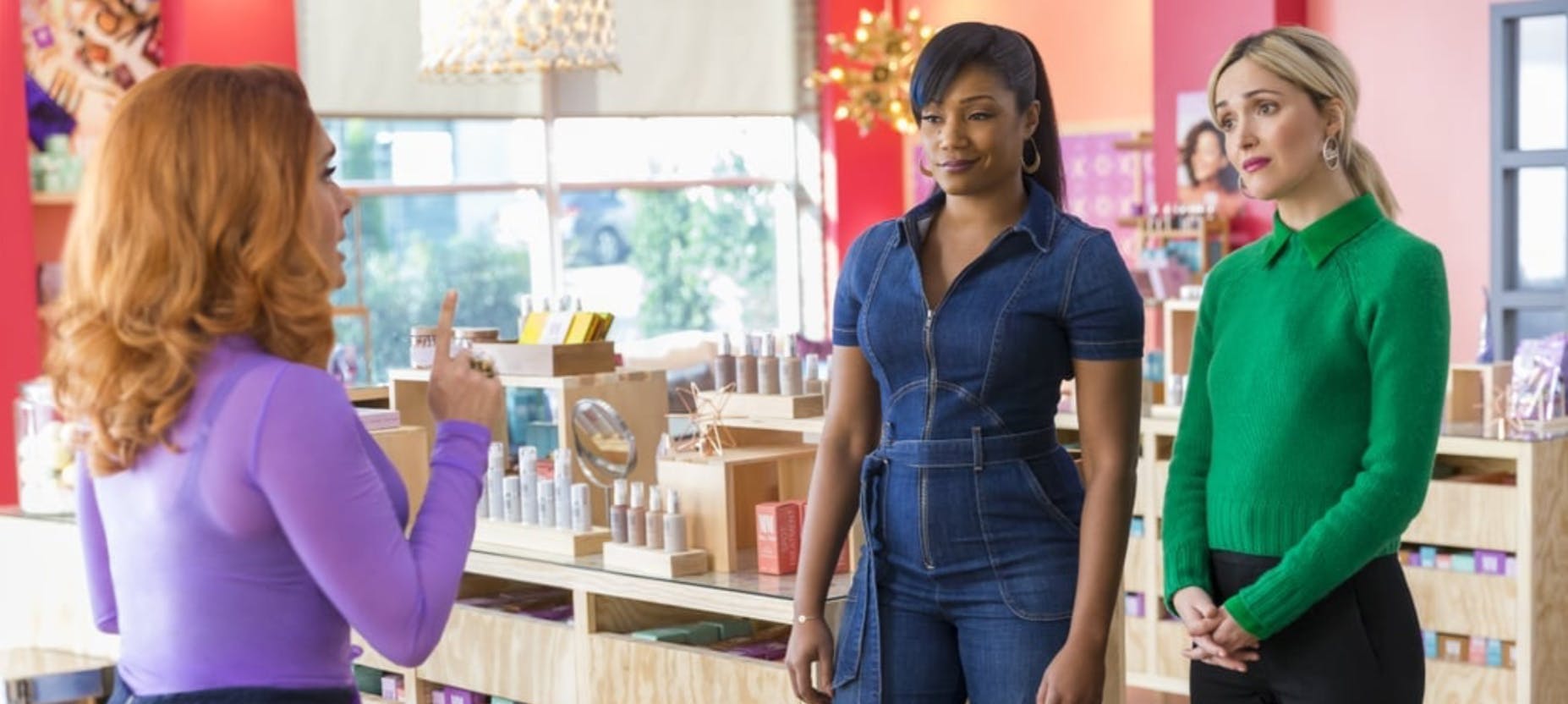 Photo via Paramount Pictures 
Like a Boss stars Tiffany Haddish as Mia Carter and Rose Byrne as Mel Paige, two women who have been best friends since middle school. 22 years later they still live together and run their own cosmetics company called Mel & Mia's. Much like in bromance films these two women are in arrested development when compared to their friends. They're not married and neither have children. With their store in a bit of a slow period, the two women are made an offer by cosmetic mogul Claire Luna (Salma Hayek) who is impressed with the two women's products and ideas and offers to help them take MM to the next level. But is she more a devil than an angel?
Much of the movie is really held together by Haddish's trademark brashness paired with Byrne's anxious awkwardness. With both playing to their known types, it's the combination of the two playing off each other that get the laughs. The supporting actors bring out the chuckles as well, with the standout being the great Billy Porter as Barrett, Mia & Mel's star employee, giving a performance on ten each time he's on the screen. Porter delivers the perfect level of hamming it up. Hayek does great as the cartoonishly vapid and shady Luna. Everything on her is fake and she totally plays it up with her physical performance. Karan Soni plays Josh, Claire's right-hand man just like all the minions in every Disney cartoon. Natasha Rothwell, mostly known as Kelli on HBO's Insecure, is the standout among Mel and Mia's "adult" friends as a new mother on the edge of a nervous breakdown.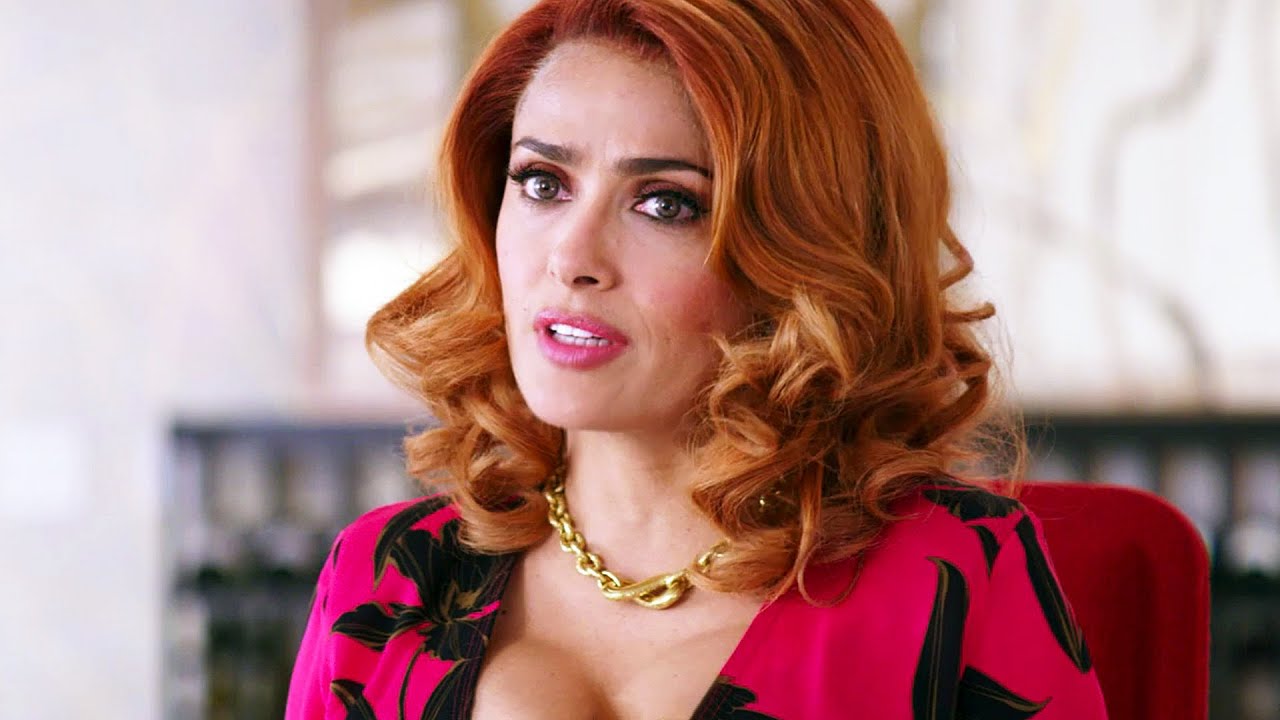 Photo via Paramount Pictures 
While the movie loses its way a couple of times and makes you wonder what the characters are thinking, honestly it doesn't hurt too much because it's only 80 minutes long. That's an hour and twenty minutes, you're in and out. Like a Boss never makes you wonder 'why am I here and when will this be this over?' Just when you could get tired of the movie the credits roll.
In the End: Like a Boss is a fun comedy for the winter that I think most women will enjoy and anyone can laugh at.