Basically: More dinosaurs! More bad capitalists! Rugged Chris Pratt! Returning heroes! NOSTALGIA!!!
You know, when I saw the trailer for this new entry to the Jurassic World saga, I couldn't help but be a bit excited because the nostalgia bug bit me. I really enjoyed the first three Jurassic Park films. Seeing my guy Sam Neill back with all that gray hair and beard, I was like: Yeah! See, I've already seen Jeff Goldblum return as Ian Malcolm in the last movie. Plus, he's been in the MCU and in all those dang gone apartments.com commercials. But my guy Alan Grant! The realest paleontologist ever! Yeah, let's go. Then who do I see but Laura Dern! Ellie Sattler is back too! Ah, good times. The OGs are here.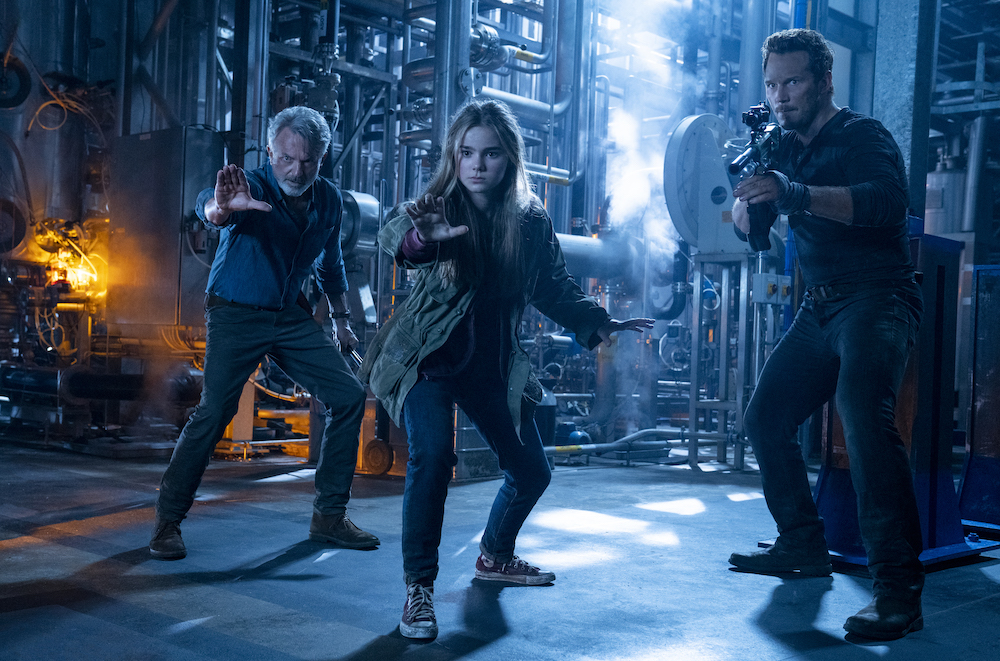 Jurassic World Dominion's selling point is combining the old with the new, the 90s with the 2010s/20s. Something that might be a bit of a trend post-Spider-Man: No Way Home and Top Gun: Maverick, along with all the Star Wars shows. This nostalgia baiting does feel good but I wonder if it works for good stories.
Dominion starts out by setting up two sets of heroes. Our new heroes, Owen Grady (Chris Pratt) and Claire Dearing (Bryce Dallas Howard) are out in the wilderness taking care of Maisie Lockwood (Isabella Sermon), the special clone child from the last movie. Now older, Maisie is being a frustrating teen who wants to go out into the world but it's not safe. Meanwhile, Blue the Raptor is still close by with a new surprise of their own. As for our OG heroes, Dr. Ellie is investigating a new threat to the ecosphere as prehistoric locusts have begun devouring crops all over the United States. Ellie goes to Alan Grant and asks him to join her on a visit to the vast company Biosyn Genetics who she thinks is the cause of this problem, thanks to communication with Ian Malcolm.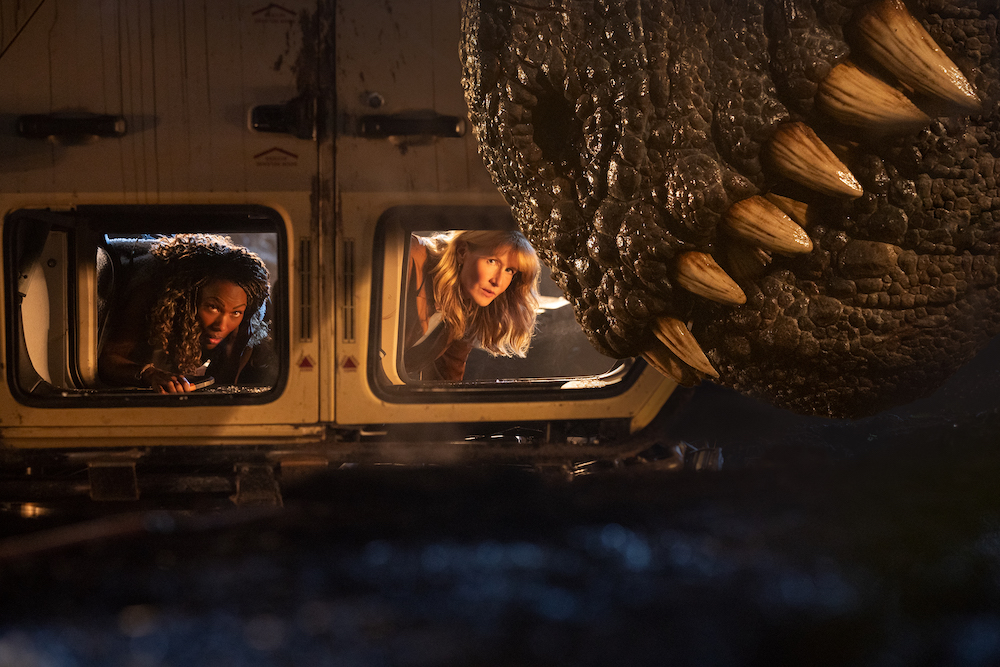 What works most is the return of practical effects on dinosaurs as well as CG VFX. This really helps bring a sense of reality to the franchise that, at times, has strayed a bit too far into predictable big effects instead of embracing the wonder of the original trilogy. Dominion has a mix of both—the scenes with the new heroes feel like the stuff they've been doing in the past few films, while the OGs get to explore more of the past and older character interactions. Claire still runs around scared and gets little cuts on her face too much. Pratt's Owen is a matter of generational tastes—I think Dominion really shows that divide when comparing him to Alan Grant. I wish the film focused more on the OGs, they have less action to do than their new-gen counterparts. It's like: Man, they ain't that old.
Dominion feels long but the story is fine and has enough stuff going on that you're not bored. The stakes and reasons for the two sets of heroes to head on this adventure are pretty wild. The new generation is faced with a very personal mission of saving someone special to them vs. the OGs who NEED TO SAVE THE WORLD AND THE EXTINCTION OF ALL LIFE ON EARTH! It's like, damn, can we get back to the old Ellie and Alan dynamic? What's going on with Ian? The film does do enough to make the dinosaur threats and fights effective but there's not enough Blue for the Blue fans.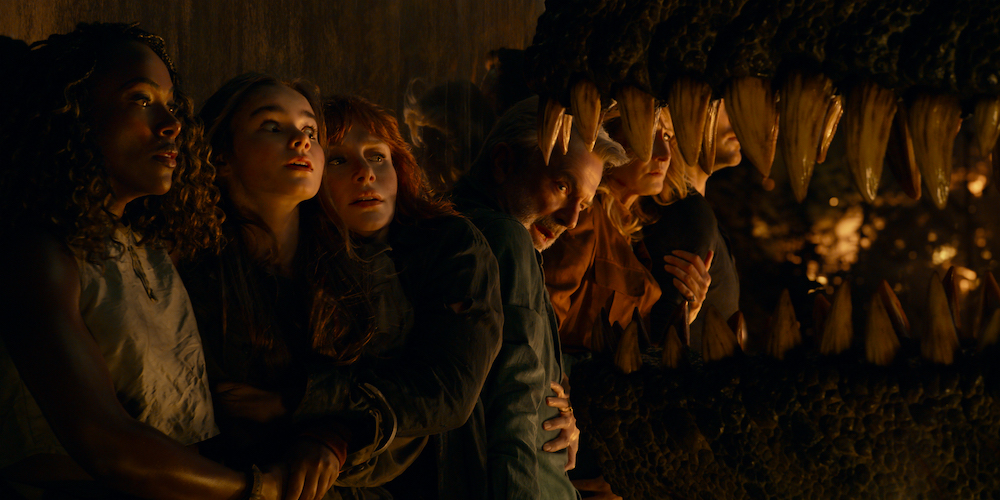 Some of the new characters are okay. However, the one who gets the most screentime is Kayla Watts (DeWanda Wise), a pilot who feels like a hero from another story that we never get. She's probably the most adept character outside of Owen. Kayla is fun and I wish she had been added earlier. The bad guy is Lewis Dodgson (Campbell Scott), the head of BioSyn, who is like an evil Tim Cook. I guess they are making some type of point that I don't think works, especially when you have folks like Zuck, Musk, and Bezos who are more worthy of a caricature than Cook. With that said, Scott does an excellent job as an annoyingly good bad guy…but the most significant threat is always a huge apex predator dinosaur.
In the End: Jurassic World Dominion is a good crowd-pleaser that is a great capper on the whole of the franchise so far. Of course, they could end it here…but they probably won't.