Basically: A nice new piece of the Jujutsu Kaisen story while everyone waits for the new anime season.
Before I start, you should know I'm not really into watching popular anime (which you'll know if you've read my previous reviews). That's not to say that I don't follow the story of these anime hits—especially popular Shonen stories for the boys 10–14 demo—I just might be a snob, as I prefer to just read the manga. So if I watch the anime version, I have to watch it with SUBTITLES!!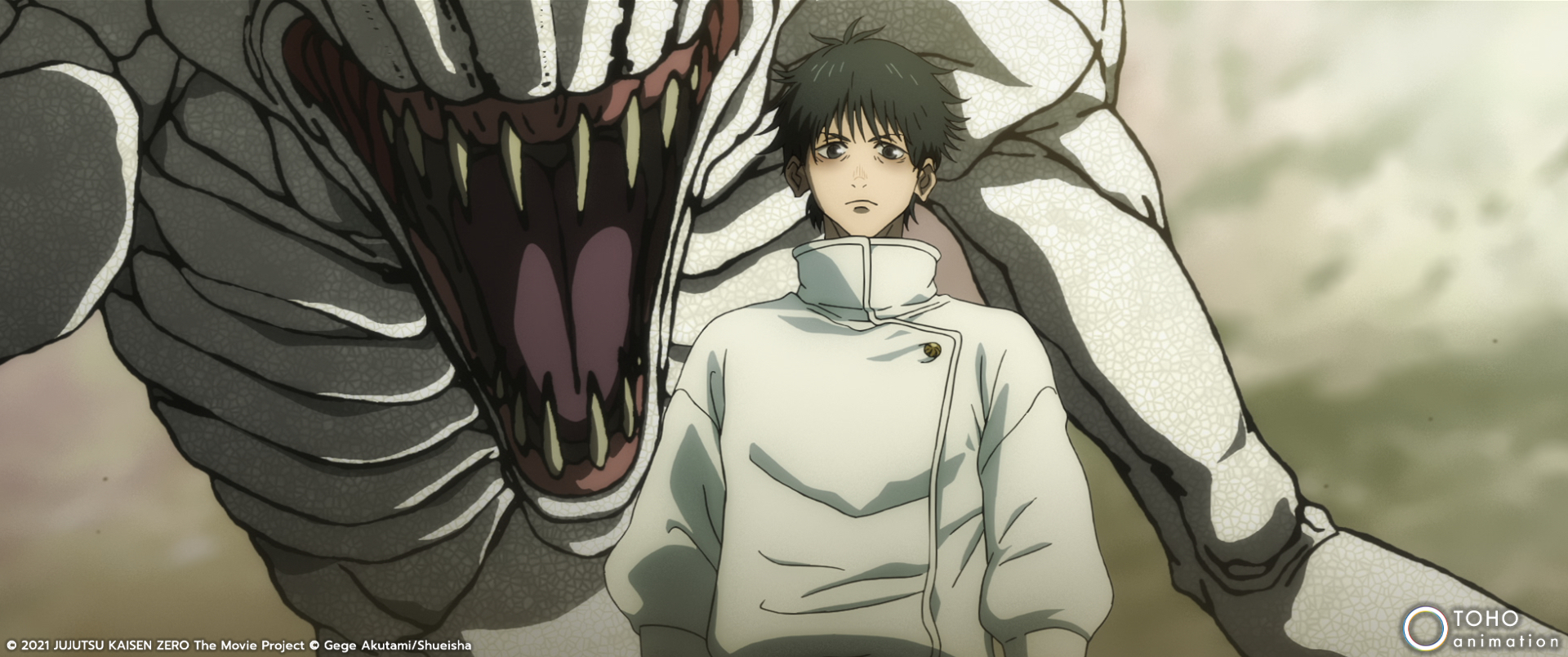 Now, I'd heard a bunch about Jujutsu Kaisen (shout out to Sherin and her love of Gojo) when the anime came out, and while the talk kept going—since it's one of the top new manga/anime franchises out there—I haven't tried it. See, I was deep into reading all of Demon Slayer, which took priority at the time. Then after a few weeks, I did my usual thing. I didn't even have a Crunchyroll subscription until last week, so instead of watching I opened up my Shonen Jump app (Jujutsu Kaisen is published in Japan in the Weekly Shonen Jump) and got about 60 chapters in. I thought it was cool but I fell off. Then we found out there would be a film that is canon to the series. That might not mean much to some, but this is a relatively new thing. For the longest time, anime franchise movies never really counted. They were more of an imaginary tale—non-canon but fun nonetheless. But something changed that … Demon Slayer: Mugen Train. The Demon Slayer creative team decided to take the arc following the first season and make it into a film. That film made half a billion dollars ($500,000,000), it became the highest-grossing film in Japanese history and the highest-grossing film of the pandemic year 2020. So that made waves with Studio MAPPA, the makers of the Jujutsu Kaisen anime. They then chose to make a film for the prequel story and call it Jujutsu Kaisen 0.
Gege Akutami, the creator of Jujutsu Kaisen, actually created the prequel story before the main anime under the name Tokyo Metropolitan Curse Technical School—a limited series that ended up being so well received he used that as the jumping-off point for his Shonen Jump series Jujutsu Kaisen. The publisher then chose to call this earlier series: Jujutsu Kaisen 0.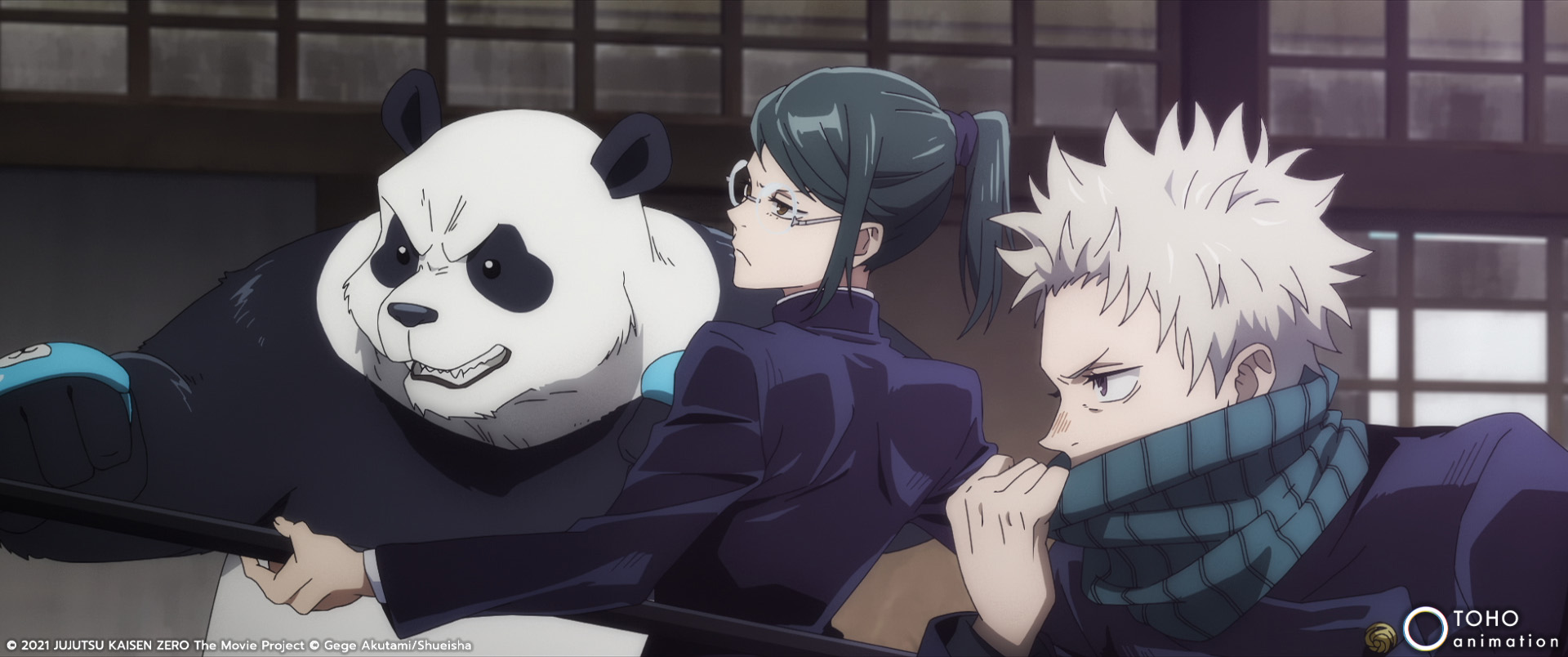 This story works well for both those who haven't read or watched the series and those who have. The setup is this, a 16-year-old boy named Yuta Okkotsu (Megumi Ogata), who is cursed by his deceased girlfriend Rika Orimoto (Kana Hanazawa). Curses manifest kind of like demons and Rita is a very, very powerful curse, think combining Sadako from The Ring and Kayako from Ju-On mixed and pumped up 100 times. After a situation where Rika seriously hurts some bullies who attacked Yuta, he is taken to the special sorcerer school and given to the custody of Satoru Gojo (Yûichi Nakamura), the genius, super cool, and invincible teacher. Gojo is going to teach Yuta how to be a jujutsu sorcerer so he can release his own curse. From there, Yuta meets the rest of the first years of Gojo's class: Maki Zen'in (Mikako Komatsu), Toge Inumaki (Koki Uchiyama), and a giant talking panda named Panda (Tomokazu Seki). Unfortunately, Yuta's training and adventures end up putting him in the crosshairs of Suguru Geto (Takahiro Sakurai), a sorcerer who chooses to use his skills for his own ends instead of protecting people.
Jujutsu Kaisen 0 is wonderfully paced, as this is an adaptation of a stand-alone story; nothing feels cut out or cramped. And since I'm me, I, of course, read the manga before I watched the movie and this one follows the first to a T. One benefit, and it's something the anime series is known for, is how it handles its dynamic and fluid action. From the use of hand-to-hand or weapons or the interesting cursed energy powers the characters have, the animators push and pull the camera through the setting. The designs and effects on the curses the heroes have to fight and exorcize are also thrilling.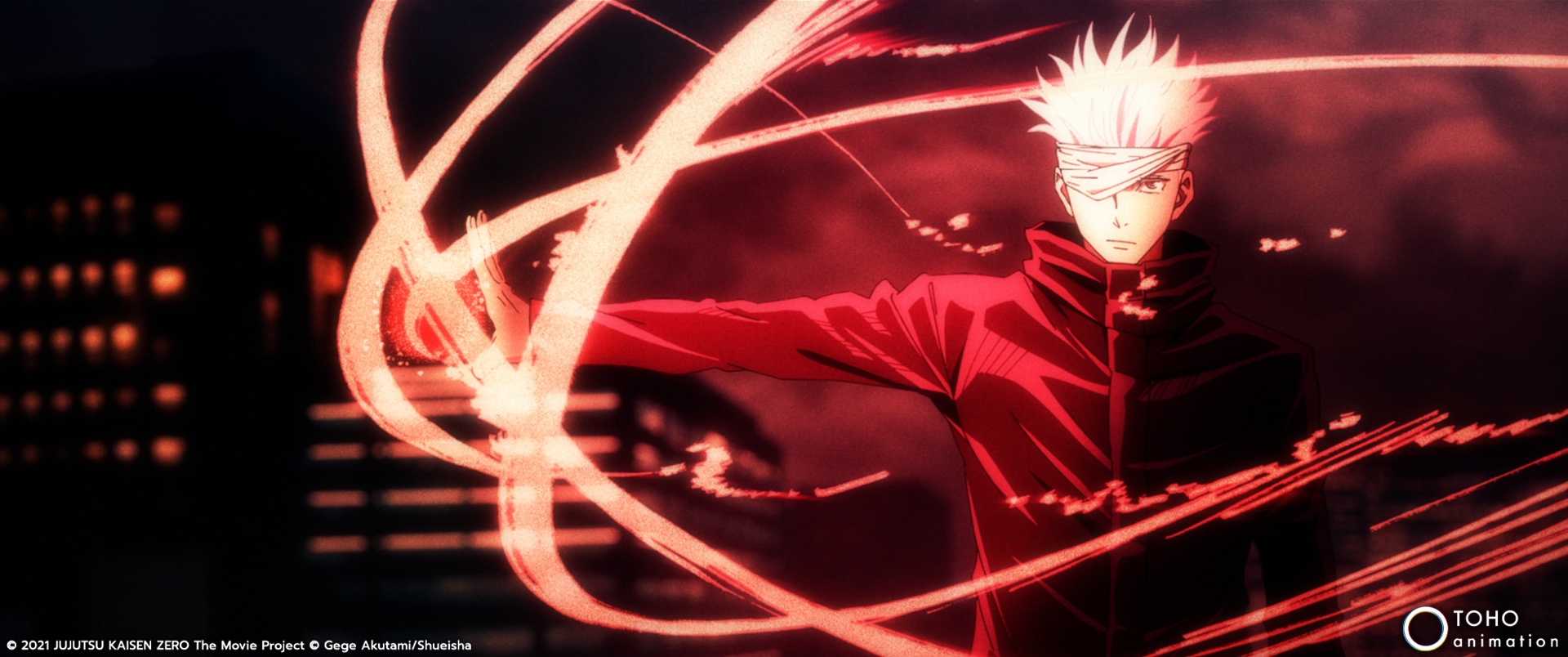 To fans of the series, expect to be super happy with this film. For people just jumping in with this, expect a dope anime film—you're probably going to go ahead and watch the series. It's really a banger and one that can drive you to enjoy more Jujutsu Kaisen. 
In the End: Jujutsu Kaisen 0 is a fun, action-packed shonen anime movie. One that gets current fans and new ones pumped for Jujutsu Kaisen season 2!