Basically: A documentary about Kanye West from the friends who were with him from his early days until now.
I can't give up on Kanye. Kanye Omari West or Yeezy or Ye…I still call him Kanye 'cause his momma called him Kanye. He always felt like someone I could've met growing up. We both went to art school but, as we know, he dropped out. I attended around rappers, breakers, poets, fashion designers, DJs, and all types of folks as I focused on being a comic artist and drawing X-Men one day. Things we know he's inspired by too. Seeing Kanye's rise as someone who is different from the norm—with different ideas on hip hop beats, rhymes, and song structure—gave his peers hope, just like he inspired kids younger than him. However, his personality changed as his status and wealth and influence grew and that has soured some and saddened others. Yet not enough for folks to not check out his new stuff.
Netflix's documentary series JEEN-YUHS comes out after he turned simple listening sessions into three stadium filled events, creating an album using listener reactions. Act 1: Vision rewinds to before his success, showing a young Kanye struggling to be taken seriously as a rapper while trying to get a recording deal. This notion seems wild to many of us now but for those who know his story, seeing the footage of his early days is enlightening. You feel Kanye's frustrations over not being given a chance, while you meet his tight circle and his mother Donda who completely believe in him.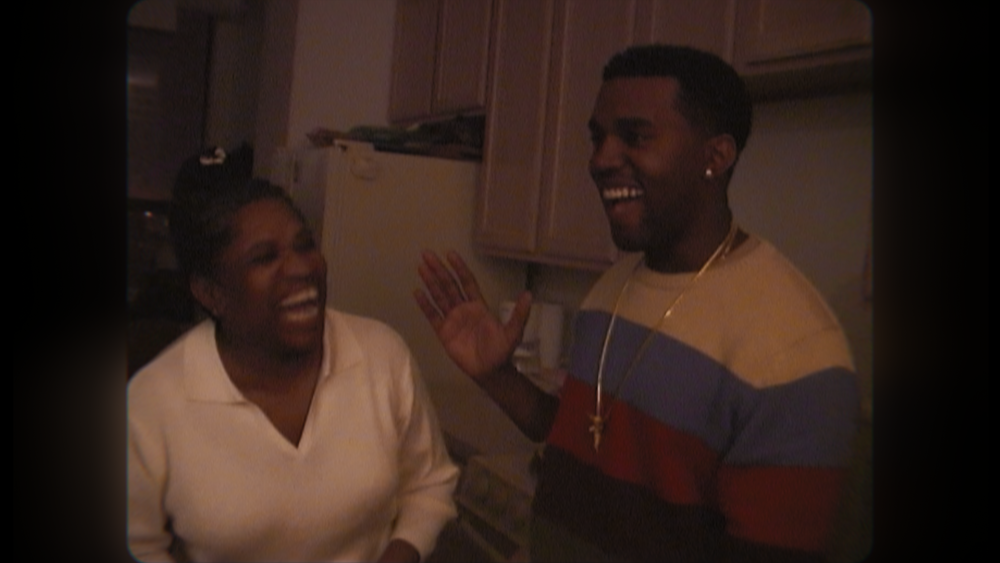 Some of you might not remember but, back in the late 90s/early 00s, if you were a producer you weren't taken seriously as an Emcee. You had some outliers like Dr. Dre and Puffy (Sean Combs) but neither really write their raps (and Puffy didn't produce the tracks). Even someone like Timbaland, who released albums with his friend Magoo, wasn't seen as a great rapper because they never lived up to Timbo's beats. (Note: Missy, who is a producer and songwriter, is mostly seen as an artist yet is not given the credit she deserves as a rapper.)
The arc of the Act 1: Vision 90-ish minute segment shows you Coodie—one of the documentary's directors who shot the archive footage—and how he met Ye while interviewing Mase and Harlem World in '98. It takes us through Kanye's time living in Jersey and coming off of producing half of Jay-Z's The Blueprint. For people who miss "the old Kanye," this part will fill them with nostalgia and maybe some sadness since this Kanye is gone. But wouldn't a 25-year-old Kanye be gone by now either way?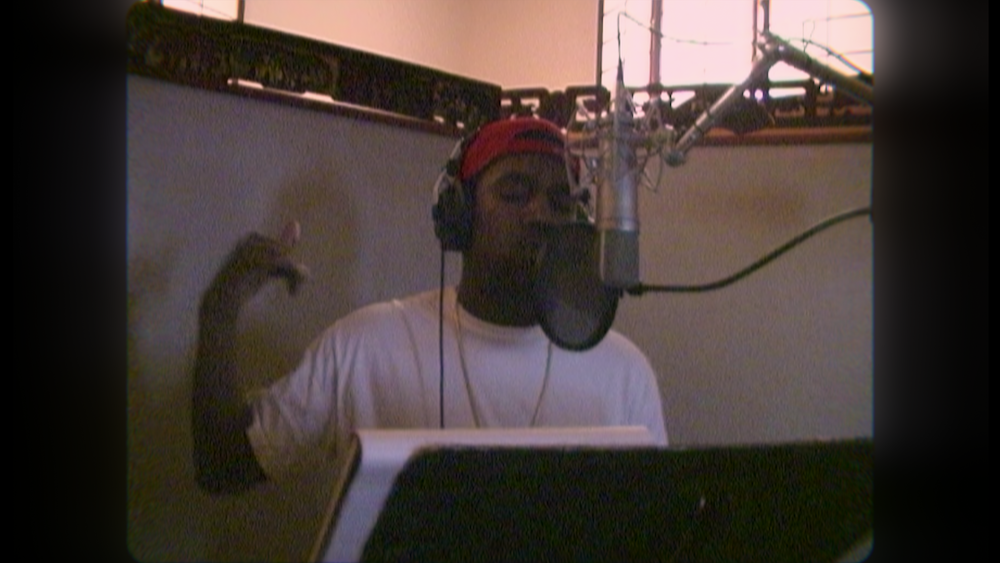 The nostalgia doesn't just stop with Kanye, it covers the world of hip hop back then. The oversized clothing, the throwback jerseys, the chains, signs, and the figures of the time. There is a level of honesty here from Kanye that we don't see or completely hear in his music these days. In Act 1: Vision Kanye is bright-faced and at times pragmatic. While he believes in himself, the lack of faith from others clearly affects him. He knows he wants to keep certain beats he made but he also knows that giving a beat to DMX (RIP) is a better decision for his career. At this point, he's just a young man focused on music, he doesn't have the scope yet to openly dream of designing shoes or fashion or art as we've seen in recent years. Kanye's circle is a plucky group of Chicago underdogs trying to make it in New York City, which is a story that's hard to not love.
The end is where we see things begin to change, much like at the end of The Fellowship of the Ring: The group splits as Kanye finally achieves his dream of being signed to a record deal and starts to get a little buzz from MTV. But then things take another course as the episode ends before 2004's The College Dropout is even finished. I think Act 1 of JEEN-YUHS does well to set you up for the next act while also working as a stand-alone for its limited theater release. 
In the End: JEEN-YUHS Act 1: Vision shows Kanye at his most charming and delightful. It proves why he was celebrated and will remind fans why they rocked with him in the first place.