Actually: 8.5
Basically: Pennywise is back and the Losers have to stand against him once more, even if it costs them everything. 
In 1989, a group of seven friends discovered the horrible truth: Their little town of Derry, Maine, was the feeding ground of a hideous monster in the shape of a clown. Against all odds they managed to beat it…but 27 years later, it's back. Called to honor a promise they made, six return, terrified that they will not be enough this time around. And they may be right. 
In It Chapter Two we're reintroduced to Mike Hanlon (Isaiah Mustafa) who stayed in Derry to keep watch ever since he and his friends first defeated Pennywise (Bill Skarsgård). When he realizes that the disappearances of several kids and the case of a dismembered adult all point to one terrible cause, he calls Bill Denbrough (James McAvoy), Beverly Marsh (Jessica Chastain), Ben Hanscom (Jay Ryan), Stanley Uris (Andy Bean), Richie Tozier (Bill Hader) and Eddie Kasprak (James Ransone) to come back home. All six are leading successful lives far away, having forgotten about Derry and the horrors they faced.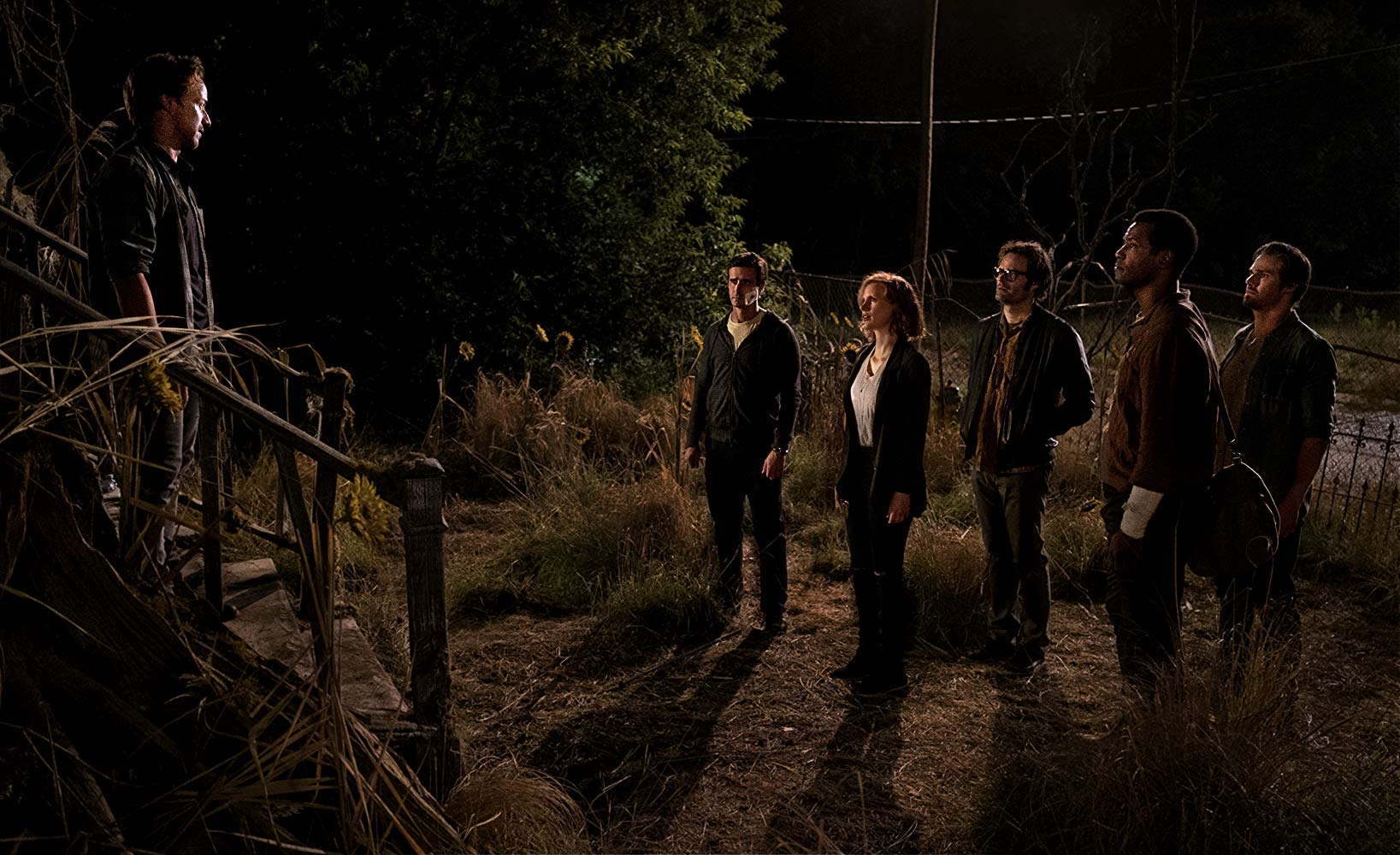 Photo by Brooke Palmer - © 2019 Warner Bros. Entertainment Inc.
Once back in town, they get a horrifying reintroduction to their past, pushing some to call it quits then and there. But Beverly knows something they don't: If they don't fight for their lives, she has foreseen the exact ways each and every one of them will die. What's worse is that their old nemesis Henry Bowers (Teach Grant) has escaped from a psychiatric hospital and aims to kill them for Pennywise.
Luckily, Mike has a plan. There's a way they can beat the devil clown but it requires each of them to recover a token of their past. This dredges up old horrors and puts them in great danger. Beyond that, if they succeed, a final showdown far below the sewers will reveal what Pennywise really is…
Directed by Andy Muschietti, It Chapter Two is the larger and darker half of the film adaptations of Stephen King's novel. Where the first It movie dealt only with the characters in their teenage years, Chapter 2 flips back and forth between 1989 and 2016, as the now-adult Losers are forced to discover missing memories in order to regain who they really are.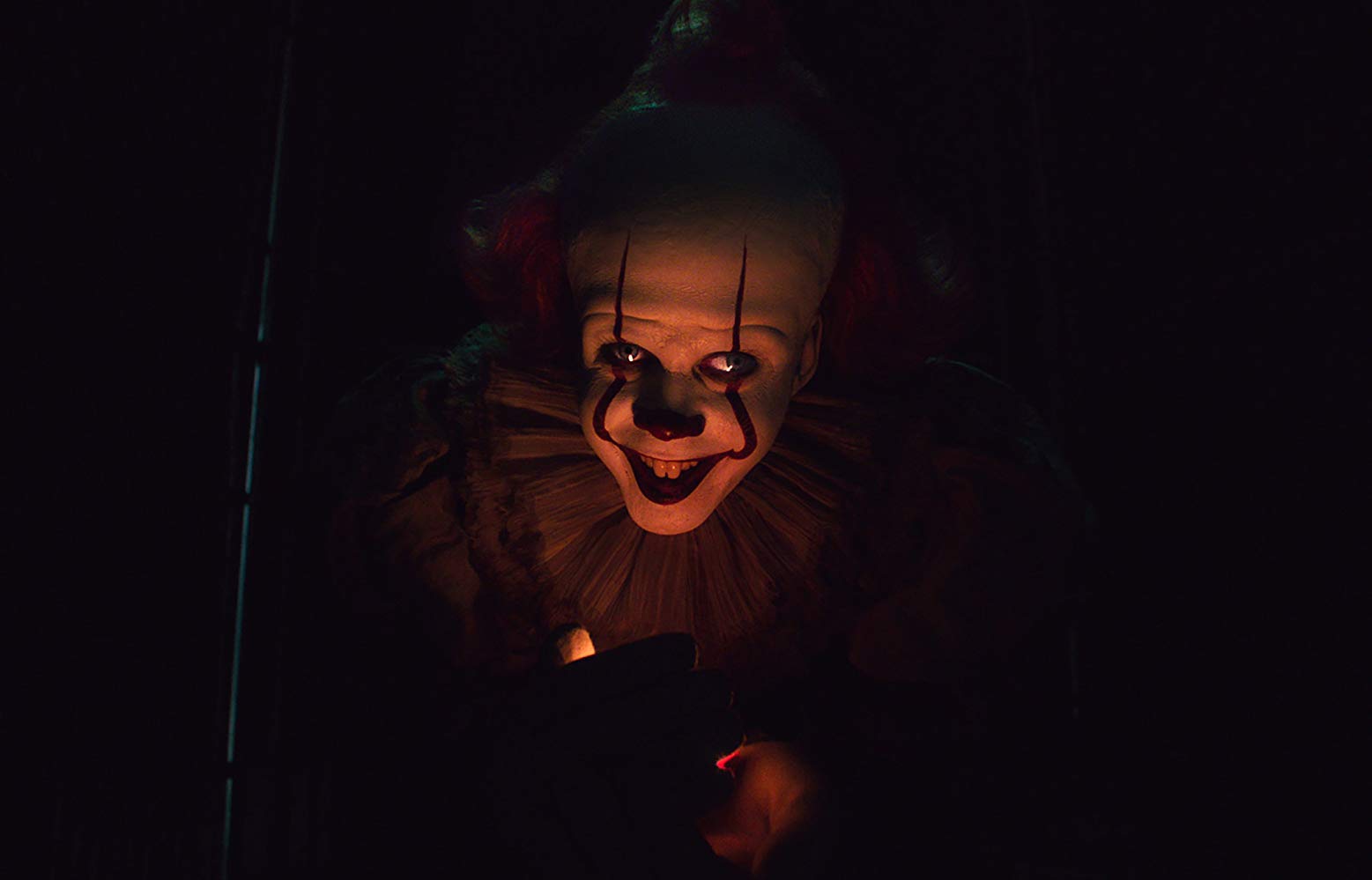 Photo by Brooke Palmer - © 2019 Warner Bros. Entertainment Inc.
McAvoy, Chastain, and Hader do much of the heavy lifting, acting-wise, as Bill, Beverly, and Richie have big story arcs. (Adult Richie is hilarious as a foulmouthed standup comic.) But Ryan, Ransone, and even Bean also get moments to shine, with Ransone giving adult Eddie a dry but sharp edge which makes him something of
a badass. 
The pacing and tone are consistent with the first movie, with a large helping of jump scares, pretty effective CGI horrors, and a running gag or two. There is some quick but brutal violence, though the film telegraphs where and when it will happen (which is good to note if you're squeamish). The filmmakers also wisely chose to rethink the novel's final battle, reworking an ending that even King appears to think was probably not all that great. The new "final boss" Pennywise is also quite a bit scarier than the 1990 TV miniseries version. 
In the End: If you liked the first movie, It Chapter Two will give you the finale you want. If scary clowns are not your thing…well, you probably weren't going to see this anyway.