Basically: It's Daddy's Home but about adoption instead of divorce and remarriage.
Instant Family introduces us to Pete and Ellie (Mark Wahlberg and Rose Byrne), a cool and ambitious married couple. They seem to be going through the motions of running their home renovation business, golfing, and date night. Until a conversation with Ellie's sister and husband about starting a family pushes Ellie into the parenting headspace. After looking into adoption she and Pete end up on a journey they never expected, taking in a teenager named Lizzy (Isabella Moner), who they find out has two younger siblings as well. Instant Family is centered around Pete and Ellie's well-meaning earnestness as they run headfirst into the difficulty of not only being a parent but foster parents at that. The film was co-written and directed by Sean Anders, who based the story on his own experiences adopting children, and you can feel it.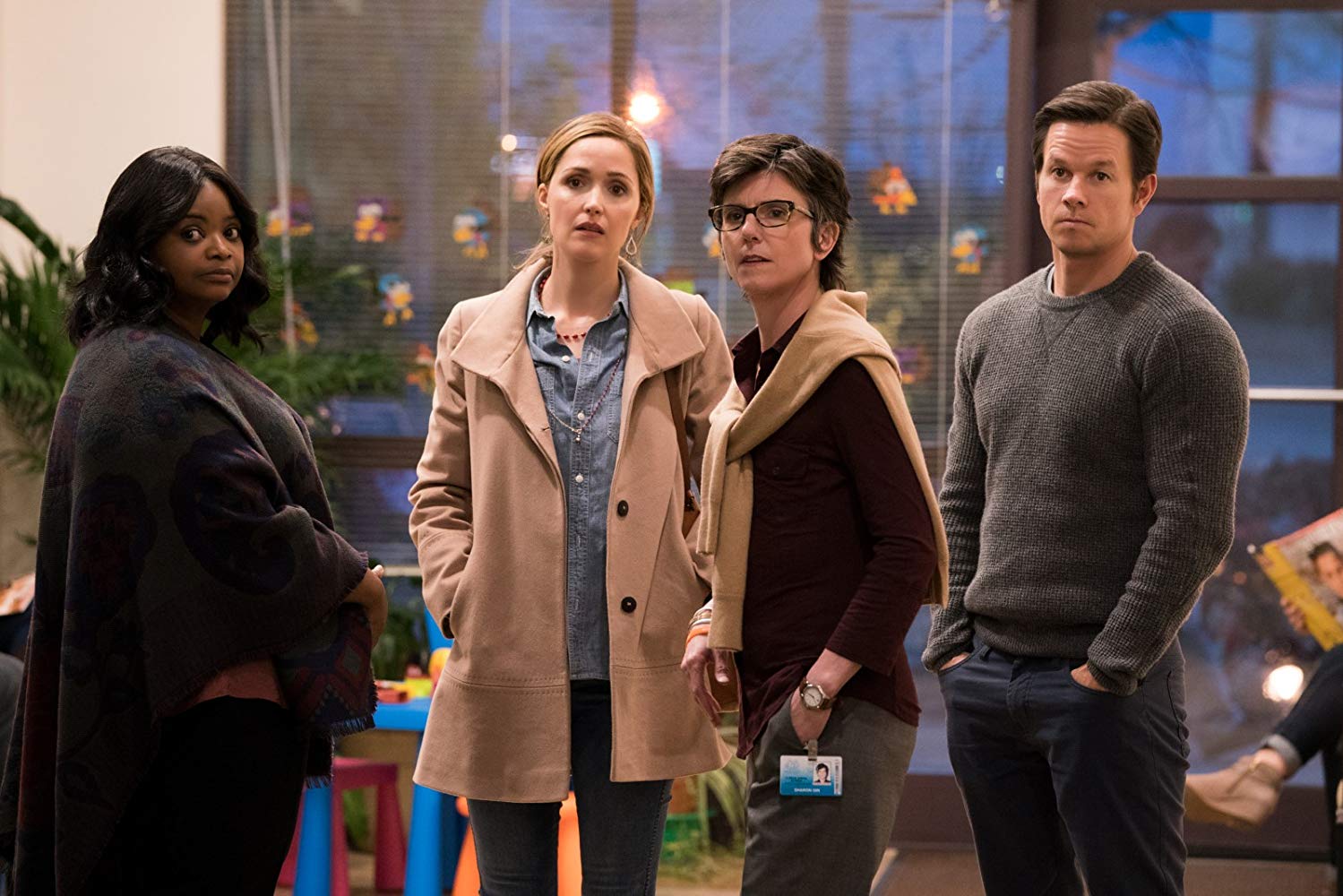 Photo © 2018 Paramount Pictures
Wahlberg and Byrne do a great job, turning on all the charm, as two type-A personalities who don't want to admit they are completely clueless on how to deal with the situation. Moner is great as the fifteen-year-old who has the upper hand in most situations but is still able to show the vulnerability of being a kid who had too much put on her shoulders. Julianna Gamiz as Lita and Gustavo Quiroz as Juan, Lizzy's two younger siblings, handle the cute kid quotient well. They both have plenty of scenes with solid laughs. Tig Notaro and Octavia Spencer play the two social workers who help Pete and Ellie along with other foster parents. Notaro and Spencer have great timing playing off each other as a comedy duo.
Instant Family doesn't have any creative filmmaking or elaborate comedic set pieces. The performances are pretty relatable and familiar for the actors involved. However it's a fun movie that will give you a good number of laughs and tug at your heartstrings. The film also does a good job of spotlighting foster children and adoption without guilting people or making you feel terrible the entire time.
In The End: This is an enjoyable family movie that feels honest and authentic even with some slapstick thrown in for good measure.