Review by Wil Walker
Rating: Actually 8.5
Basically: The saddest girl to ever swipe a smartphone is having a party and she invites the insufferable "It" couple, a coked up douchebag with boundary issues, and a stoned love interest/Batman enthusiast.
The set-up for Matt Spicer's directorial debut is like a drug-fogged version of a recent Black Mirror episode (Nosedive, S3E1). Drug-fogged because unlike Black Mirror, Ingrid won't leave you in a corner sobbing and hugging yourself. Instead Spicer provides a dark comedy with an unhinged millennial protagonist addicted to hashtags, emoticons, and selfies.
Meet Ingrid Thornburg (Aubrey Plaza – Parks and Recreation, Dirty Grandpa) a mentally-ill millennial fresh off a bid in the neighborhood psych ward for assaulting a bride with pepper spray. Instead of seeking therapy and getting medicated, Ingrid uses the money her recently deceased mom left her to move to Los Angeles in search of some Vitamin D—for the purposes of this review, Vitamin D can be delirium, Delusional Disorder, et al.
We all know an Ingrid or two. She's the girl whose phone never leaves her hand and she survives on a diet of hashtags, emoticons, and selfies. If you hit the LIKE button—even by mistake, she [cyber] stalks you until you're her next BFF—trying to rid her life of its desperation and loneliness. Comment with care because if you ignore her, Ingrid is more than happy to go completely Single White Female. #GIRLFIGHT
Meet Dan Pinto (O'Shea Jackson Jr. – Straight Outta Compton, 2016) Ingrid's vaping landlord, Batman enthusiast and, when convenient, boyfriend. Jackson gives an outstanding performance.  While his character isn't particularly nuanced, he steals every scene. At one point he demands that Ingrid—in a Catwoman mask and talons—"Tell me that Gotham needs me!" I literally laughed out loud.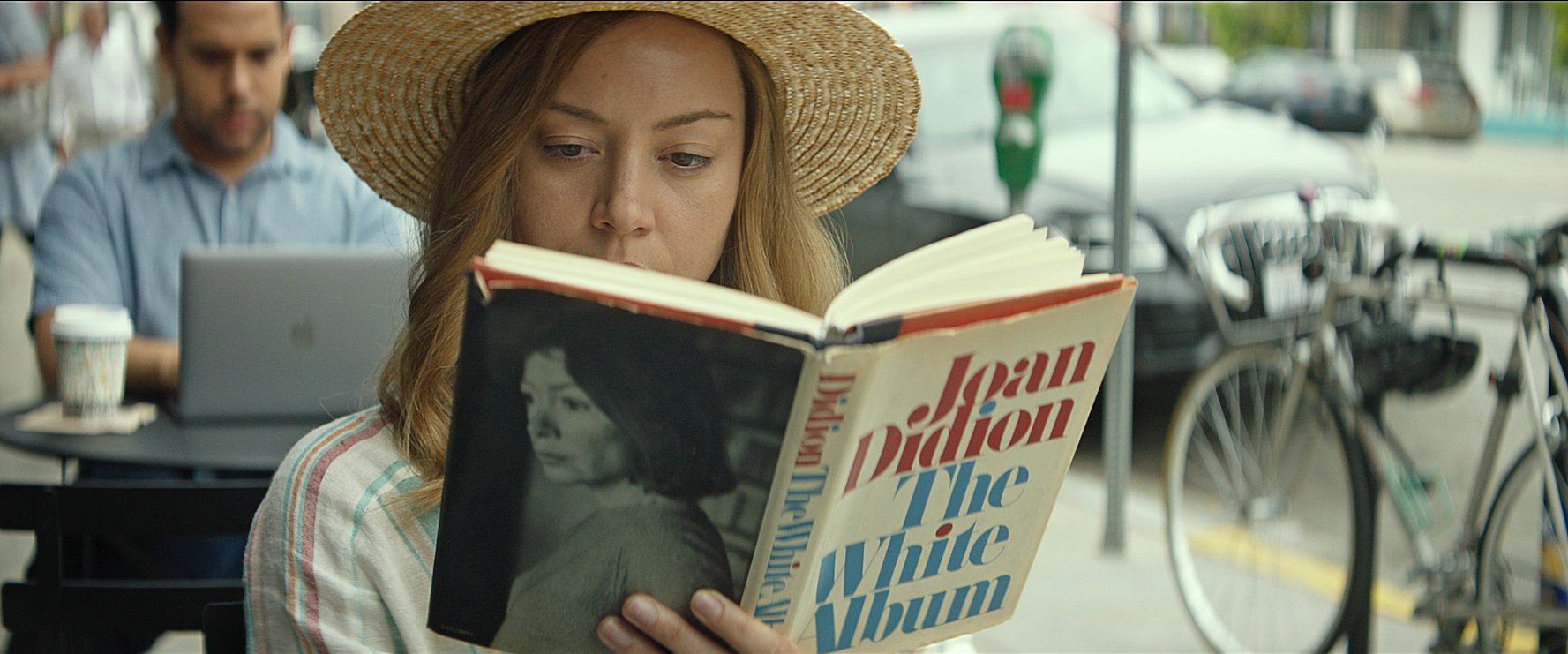 Meet LA socialite and "influencer" Taylor Sloane (cue the perfectly cast Elizabeth Olsen – Avengers, Captain America, Martha Marcy May Marlene). Without apology, Taylor is the love child of Martha Stewart and Regina George (Mean Girls), the bitch you love to hate but secretly long to be. She is detestably over-styled, fake-reads Joan Didion, and has a dog named "Rothko". She curates her life via captions: "Another day, another avocado toast! #BLESSED".
Spicer tapped amazing talent for this movie, but you should understand that this is Aubrey Plaza's moment. Watching as Ingrid's obsession with Taylor unfolds, is both funny and unsettling. It champions the type of narcissism that's only allowed to exist in LA: imaginary blow jobs, obligatory cocaine consumption, and more disingenuous "OMG! You're amazing!s" and "You're my favorite person I've ever!s" than anyone should ever have to endure. Plaza nails it, delivering Ingrid's injuries with sympathy and compassion. It would be difficult to imagine what it's like to be so irrational and needy, but Ingrid Goes West brings this sense of insufficiency into vivid vision. #NOFUCKSGIVEN. However, for a girl (or a guy, for that matter) like Ingrid, it's probably easy to find yourself on a dimly lit street huffing on loneliness and fake adulation—which kind of defines the underside of millennial culture, no?
In the end: The social media universe encourages everybody to see themselves as more than unique, you MUST be incredible. To that end, Ingrid's story is abysmal and deliciously bizarre. You'll have to decide whether that's funny-bizarre, sad-bizarre, or my-soul-is-a-now-darker-bizarre. Either way, I'm pretty sure Ingrid Goes West is what happens when the kids who wear trenchcoats in high school graduate and we haven't gotten them help for their mental illnesses. #BANG