Basically: A raucous teen comedy but with sixth graders in a sixth-grade world.
Did you think you wanted an R-Rated comedy with little kids? I know I didn't but my interest was piqued with the first Good Boys red band trailer. Good Boys is about a trio of sixth graders trying to find their way in the new world of middle school. When the de facto leader of the group, Max (Jacob Tremblay), gets invited to a kissing party, hosted by the coolest kid in their class, his friends Thor (Brady Noon) and Lucas (Keith L. Williams) have to help Max figure out how to kiss. From there, everything goes sideways as the three boys go on a series of adventurous mishaps. All of which are handled really well.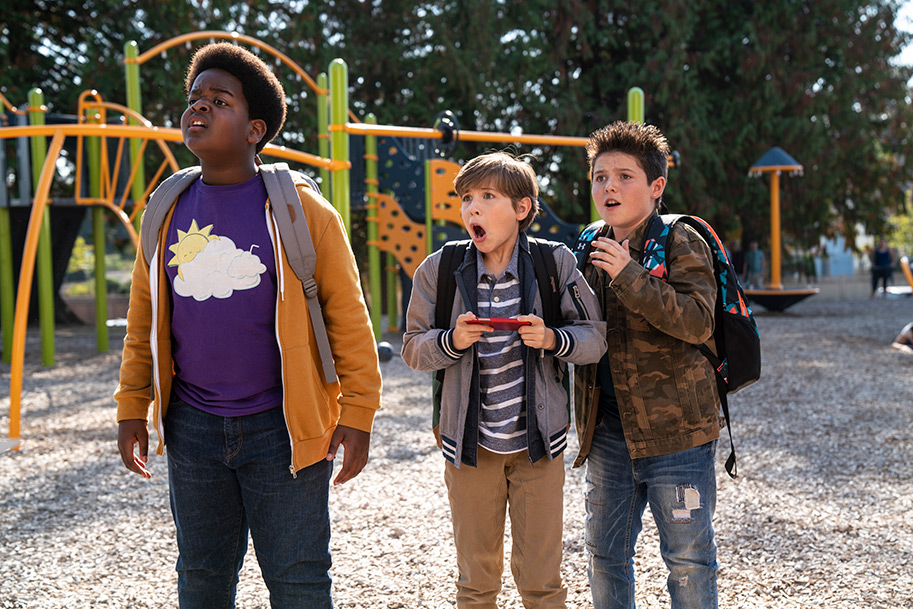 Photo © 2019 Universal Studios
With Seth Rogen producing, Good Boys feels like Superbad but with kids instead of teens and, for the most part, that feeling is correct. The worrisome part about seeing previews was wondering if these young boys were going to feel like little adults—even little versions of not-really-adults like college guys. That worry is pretty much quashed within the first ten minutes. Max, Thor, and Lucas all act and feel like twelve-year-olds with twelve-year-old logic. All the comedy comes from that place and their honest kid reactions. 
Each child is great for the group's dynamic. Max is the unintentional emotionally intelligent leader of the group. He's a burgeoning cool kid who just wants to kiss the girl he likes. Thor desperately wants to be accepted by the cool kids which gets in the way of his passion for singing. Then there's Lucas, the good boy who doesn't want his world to change as he grows up. Thor sometimes goes along with things because they're cool but Lucas is the one who tries to bring the group back to the moral center. Thor and Lucas work well as Max's "devil & angel" guiding him towards his whole goal of the kiss. Tremblay really sells how Max is constantly processing everything. Williams does great at being the most honest child character I've seen in ages, one who's in conflict with how parts of the mature world work. Thor might have the weakest character arc but he's also the most dynamic and, actually, viewers will be the most comfortable with the kid who wants to drink to be seen as cool.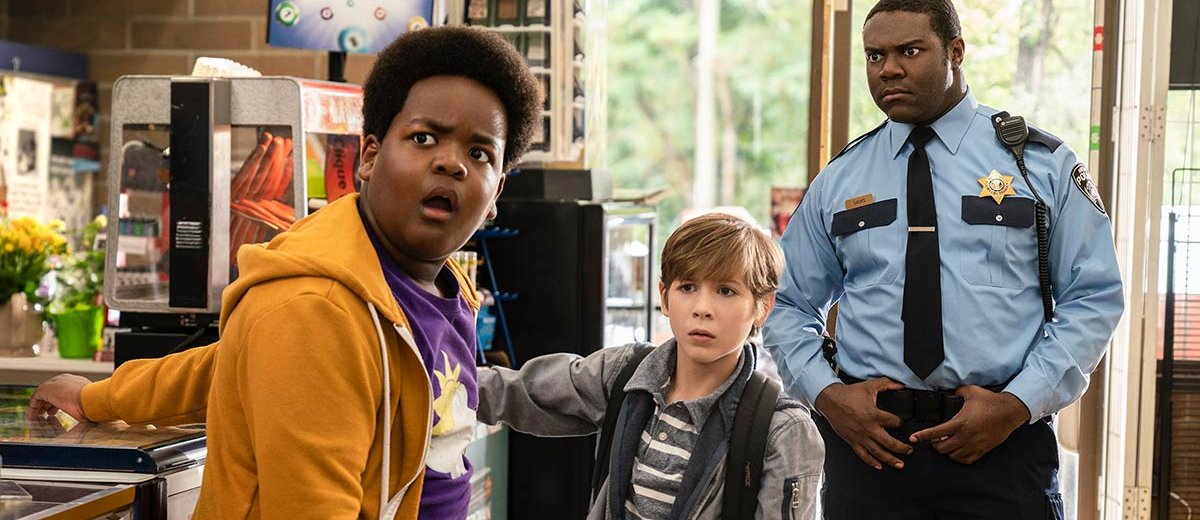 Photo © 2019 Universal Studios
The direction is good, there's nothing really crazy but that's not what you want with a comedy. All the jokes and setups work well in the story. This is a solid 90 minutes and moves at such a great pace that you never ever feel bored or sluggish. This movie doesn't overstay its welcome and wraps things up leaving you with good feels. 
One thing to note: Just because the characters are twelve doesn't mean Good Boys is meant for actual twelve-year-olds. It's R-rated, the kids don't do anything crazy but they do interact with stuff they don't understand and there's a ton of bad language.
In the End: Good Boys is more than just Superbad for kids—it's a delightful tween romp that actually isn't for kids.