Grade: C
Basically: Two villains and a superhero walk into a mental health institution…
Comic Book Movies have become a genre. Beyond the big superhero blockbusters, we now have an entire library of movies that either derive from comics or feel like they do. In 2000, when M. Night Shyamalan's Unbreakable came out, that wasn't true. The general movie audience hadn't learned the vocabulary of comics yet.
Yes, we'd seen The Crow (1994) and Blade (1998), but superhero movies weren't global smashes yet. Um, beyond The Crow and Blade.* Forget about adaptations like A History of Violence or Sin City (2005) because viewers weren't aware. Iron Man 1 didn't come out until 2008, which is funny because Hancock arrived the same year and he is definitely a comic book character, just without source material.
Back then audiences didn't know how to take in the melodrama and ostentation of comics… Well, other than to call those movies corny while pointing their thumbs down. That must be why Unbreakable and Hancock were critically-panned and make most viewers groan but are loved by geeks—like me.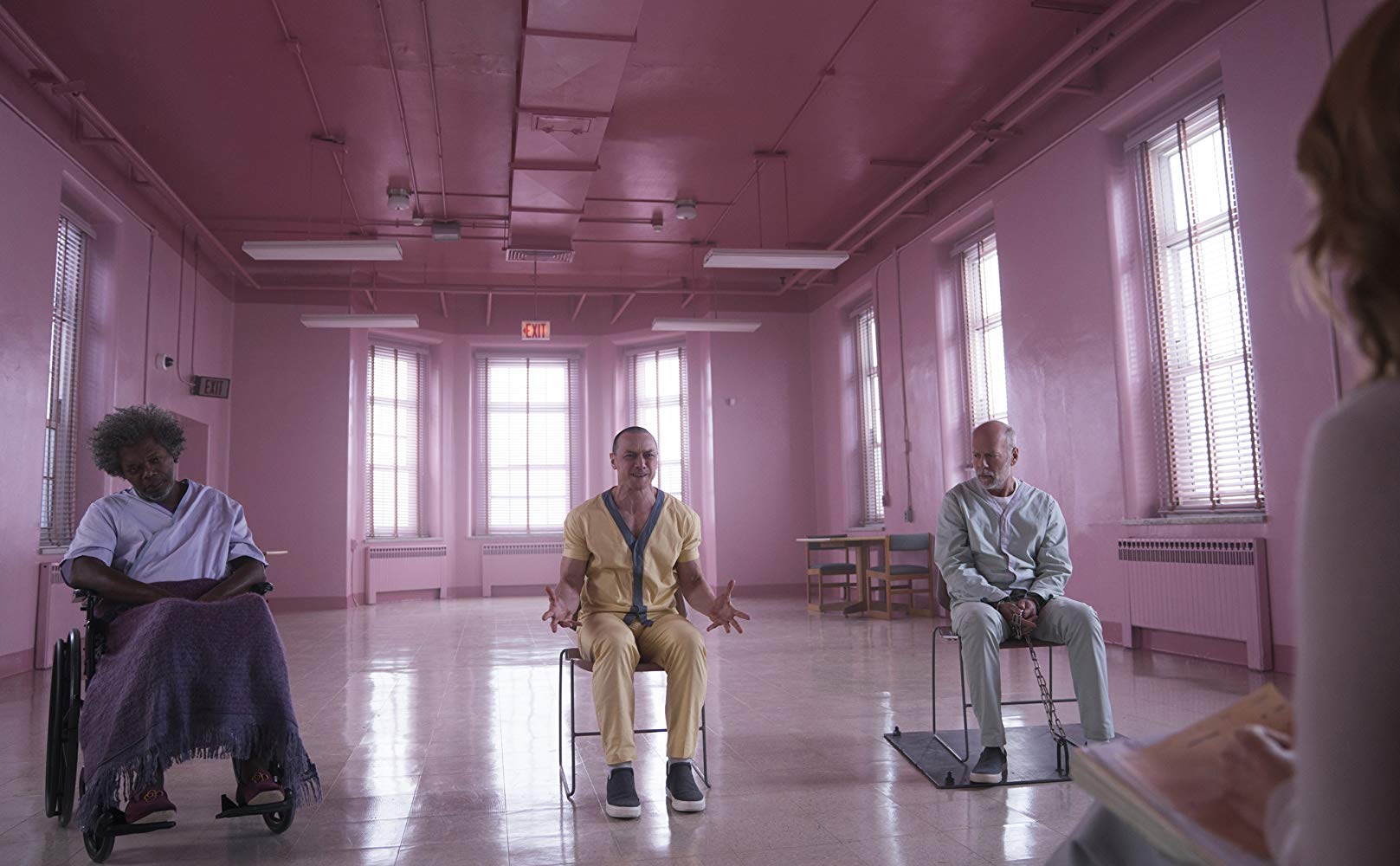 Photo by Jessica Kourkounis - © Universal Pictures
When you think about those factors, 2019 should be a good year for Shyamalan to try again. And M. Night goes for it in his latest movie Glass, starring Bruce Willis and Samuel L. Jackson in their Unbreakable roles and James McAvoy as the Dissociative Identity Disorder antagonist from Split (2016). Audiences understand the style of comics now, how those worlds and those characters work, and Split did quite well. Especially in confirming the suspected Shyamalan-verse—the universe shared by the characters from Split and Unbreakable.
Glass brings back the quiet superhero David Dunn (Willis). Dunn has spent years as The Overseer, the street-level protector of Philadelphia. Life is pretty good for him. He owns a security store (so very on the nose) and his son Joseph (Spencer Treat Clark) is his partner in business and his sidekick in superheroics.
Meanwhile, Dunn's nemesis Elijah Price AKA Mr. Glass (Jackson) is in a mental health institution that keeps him sedated to the gods—seriously, Mr. Glass can see Zeus on Mount Olympus from his cell.
Meanwhile, meanwhile, Kevin Wendell Crumb / The Beast / Patricia / Dennis / Hedwig / Barry / Jade / Orwell / Heinrich / Norma AKA The Horde (McAvoy) are happily kidnapping cheerleaders and doing the murder dance. (I say "murder dance" because "superpowered serial killer dance" seems long).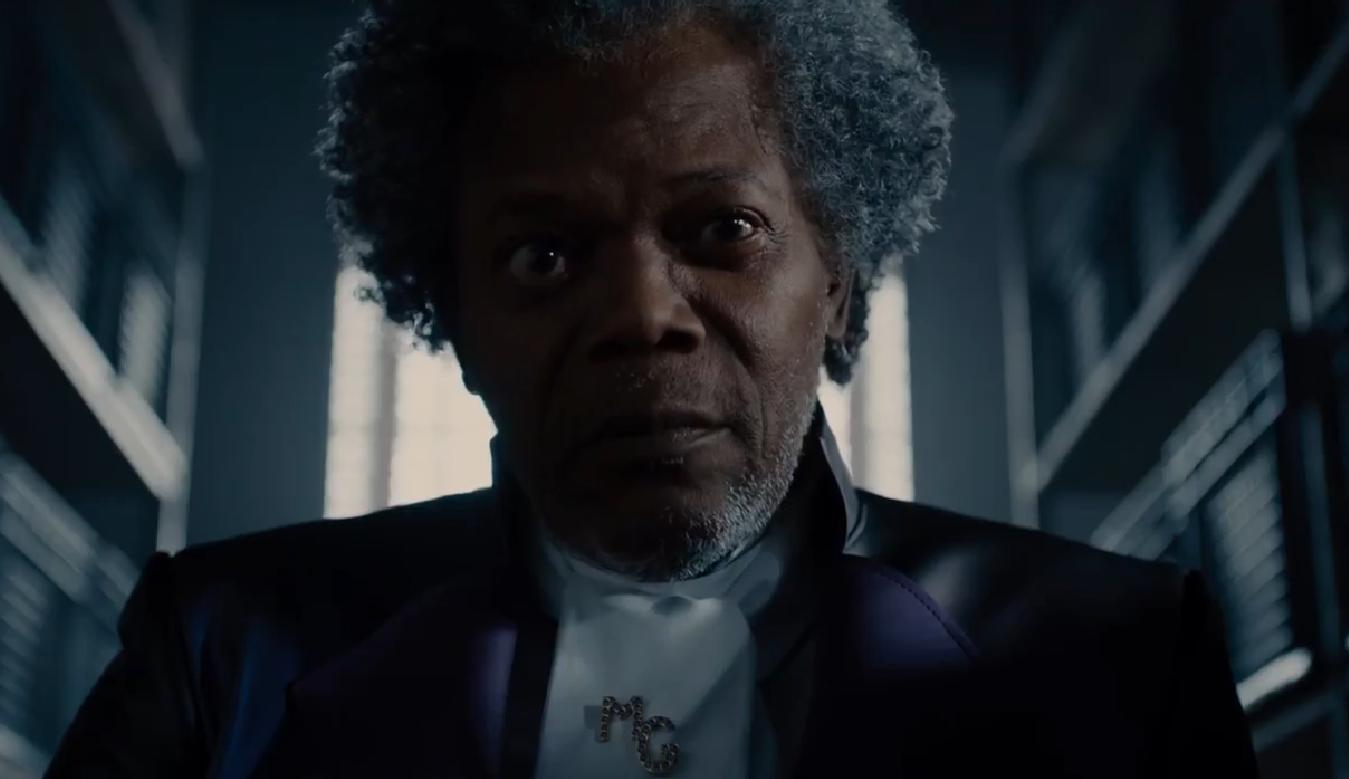 Photo © Universal Pictures
Heroes and Villains are bound to meet. Right? Therefore it must be fate that all three+ of these characters end up in the same place under the care of Dr. Ellie Staple (Sarah Paulson) because: Inciting incident. You don't build a shared universe to NOT have your characters face off in some way. Plus, if someone thinks they have superpowers they're a little bit off. Right?
That's the set up. So, does Glass reach the lofty levels of a comic book movie we can all love? Honestly, I don't know. As a geek I enjoyed it—I'm supposed to, it was made for me. Yet I can't help but question whether audiences will get into it—even with our current cultural love for these types of stories.
The writing works, in a way, and then again it's super silly, in a way. The actors are strong. Paulson's Dr. Staple is dead-on what she's meant to be, of questionable motives and moral fortitude and slightly creepy, but I nicknamed her "Dr. Dumbass" early in the movie (you'll see why). We don't really need to talk about Jackson, Willis, and McAvoy. Y'all know what's up with them. Their game is high. Although McAvoy is a little extra in his performances and his Beast is a lot. Charlayne Woodard (hearts around her name), Anya Taylor-Joy (back from surviving Split), and Clark are warm and quirky loved ones to the leading trio. But then I have to tell you, the makeup they use to age Woodard might be actual Play-Doh (emphasis on the d'oh), and Casey (Taylor-Joy) has a bizarre case of Stockholm syndrome that left me mumbling.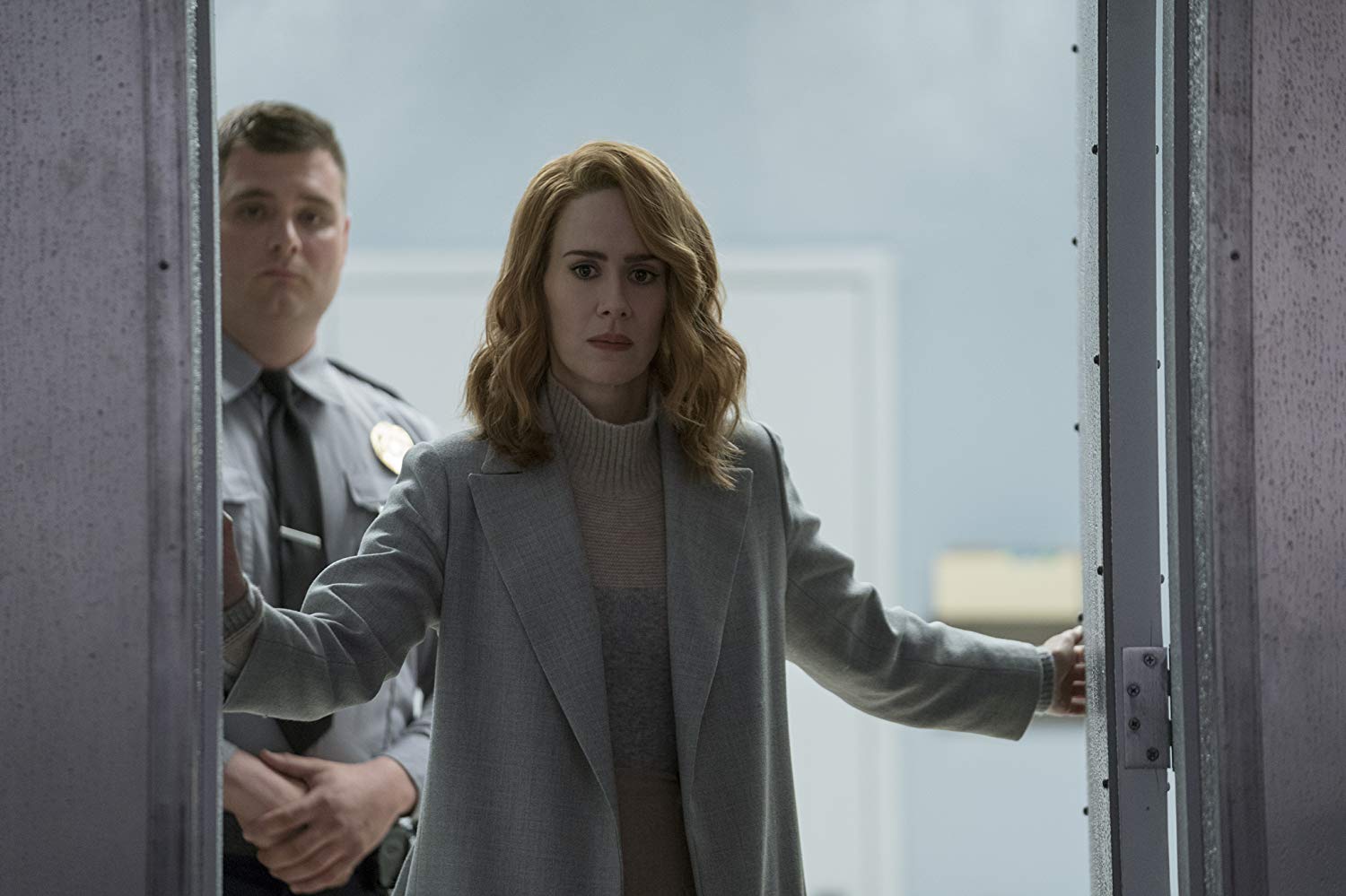 Photo by Jessica Kourkounis - © Universal Pictures
Shyamalan was smart to bring his original actors back. He's also a smart filmmaker who makes beautiful choices in filming, creating tension, and color palette. The problem isn't whether or not Shyamalan is clever. He is…maybe a little too clever, with writing that's about a mile past too much. Which makes his films difficult to sink into. Every time you get lost in a moment something goofy comes along to slap you out of it. During one of the climactic scenes a character takes the time to explain an imminent "showdown". She does it using comic book scenarios. Friends, that's like waving at us and yelling, 'The climax is coming! The climax is coming!'.
In publishing Shyamalan would have an editor who would've redlined the hell out of this script. Ultimately that's what Glass needed: An editor. Someone to dial it back, give it focus, and help to find the truelife moments that make good comics and good comic book movies work.
In the End: I don't know, y'all, I liked it but it's definitely a movie made for comic book fans.
---
* I won't mention those few movies from the 70s and 80s because most people had forgotten about them and the wave they were expected to launch never came.