Basically: If you took The Game and Ben & Jerry's Ice Cream, mashed it up with the game adaptation Clue you have Game Night.
You'd think a movie about games couldn't be that interesting, right? Look at movies with game themes from the past—they're either weird horror movies, like Ouija, or they try to turn the games you played as a kid into big summer blockbusters (I'm looking at you Battleship). But, honestly, a group of people just sitting around playing a game like Jenga shouldn't be interesting, let alone funny. Well, Warner Brothers is rolling the dice and testing their luck with a John Francis Daley and Jonathan Goldstein directed, Mark Perez written, movie called Game Night. The question is: Is this joint Uno or some bum game we never should've heard of?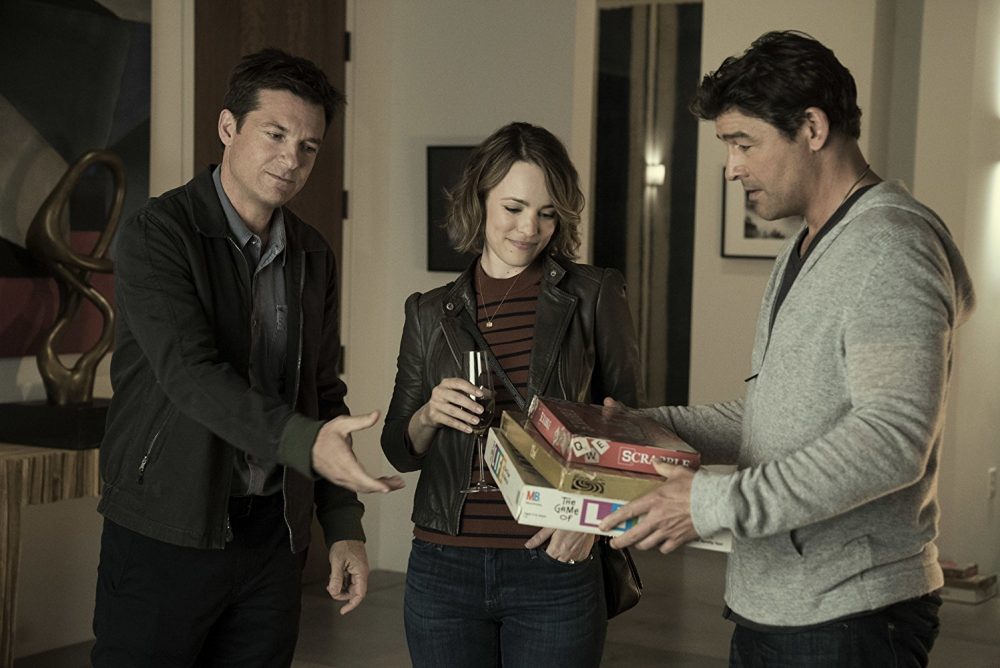 Photo by Hopper Stone/SMPSP - © 2017 Warner Bros. Entertainment Inc.
Game Night starts with husband and wife, Max (Jason Bateman) and Annie (Rachel McAdams), a super-competitive pair of gamers. Not video games, we're talking Scrabble, Charades, Pictionary and the like. Max and Annie have a weekly game night with their friends Kevin, Michelle, and Ryan (Lamorne Morris, Kylie Bunbury, and Billy Magnussen respectively) along with whatever date Ryan decides to bring. Their plans are thrown for a loop when Max's cooler, flashier brother Brooks (Kyle Chandler) comes into town and joins the games—to make Max's  night hell. When Brooks decides to host the next game night things go completely left and the whole crew is thrown into an adventure that they didn't see coming.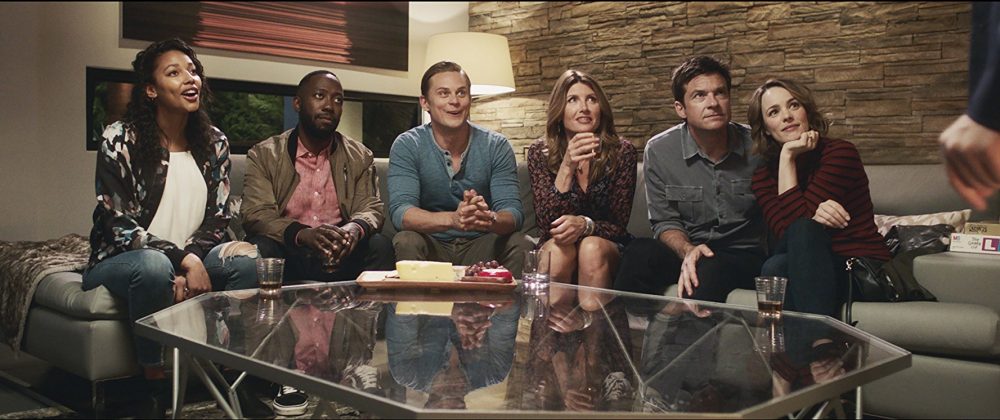 Photo © 2017 Warner Bros. Entertainment Inc.
So, real talk, the trailer for this movie looked like a funny version of The Game (that 90s thriller that starred Michael Douglas in the worst surprise birthday ever) but while the filmmakers might've used that familiarity to get you comfortable, they then hit you with a surprising and rousing comedy. The directors, Daley and Goldstein, take the time to use the visual language of horror and crime thrillers to make the jokes pop, made funnier because the characters can't tell what type of situation [read: genre] they're in. This is helped by how good the chemistry is between the actors, especially the leads Bateman and McAdams, who are very believable as husband and wife. They give off a type of on-screen back and forth rhythm similar to Nick and Nora Charles in the classic The Thin Man movie series. Morris and Bunbury also do well on screen, and Magnussen kills his scenes as a great himbo, but the real scene stealer is Jesse Plemons as Gary, Max and Annie's next door neighbor and a recent divorcee cop. Every time he appears, his dry, blank delivery is hilarious and creepy. Plemons ends up being the perfect red herring and foil throughout the film.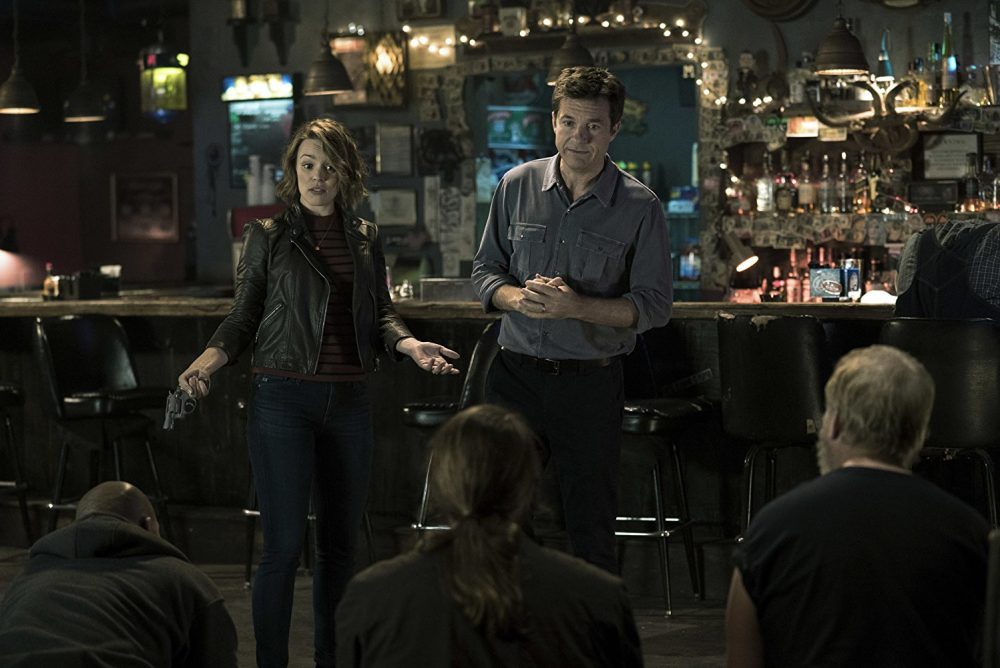 Photo by Hopper Stone/SMPSP - © 2017 Warner Bros. Entertainment Inc.

Game Night is a really funny movie that uses some inventive tricks on doing comedy. The filmmakers and cast have made a movie that should entertain and surprise audiences as well as launch a new comedic franchise for Warner Brothers.
In The End: Wanna go out and get a surprise at the theater? Take your seat and laugh at these folks in one of the first great comedies of 2018.