idobi Votes: B – Sherin Nicole | B+ – Alex Bear
The game, it seems, has found its feet again—and that means Enola Holmes (Millie Bobby Brown) is off to a racing start once more. Well, not quite racing. She's chomping at the bit to get down to business, but no one trusts her as the new proprietress of a second Holmes Detective Agency (and everyone wants to give the credit for her wins to Sherlock). If Enola hopes to find a client they'll have to be desperate and toting an empty purse.
When a young match-girl named Bessie (Serrana Su-Ling Bliss) shows up looking for her sister, Enola becomes entangled in a sinister plot of power madness and poisonous deals that links back to real historical events. Huzzah to the villains of misogyny, corruption, and classism; with those forces at play our hero will never be without an underdog to aid or a thrilling adventure to undertake (even if she never makes a shilling).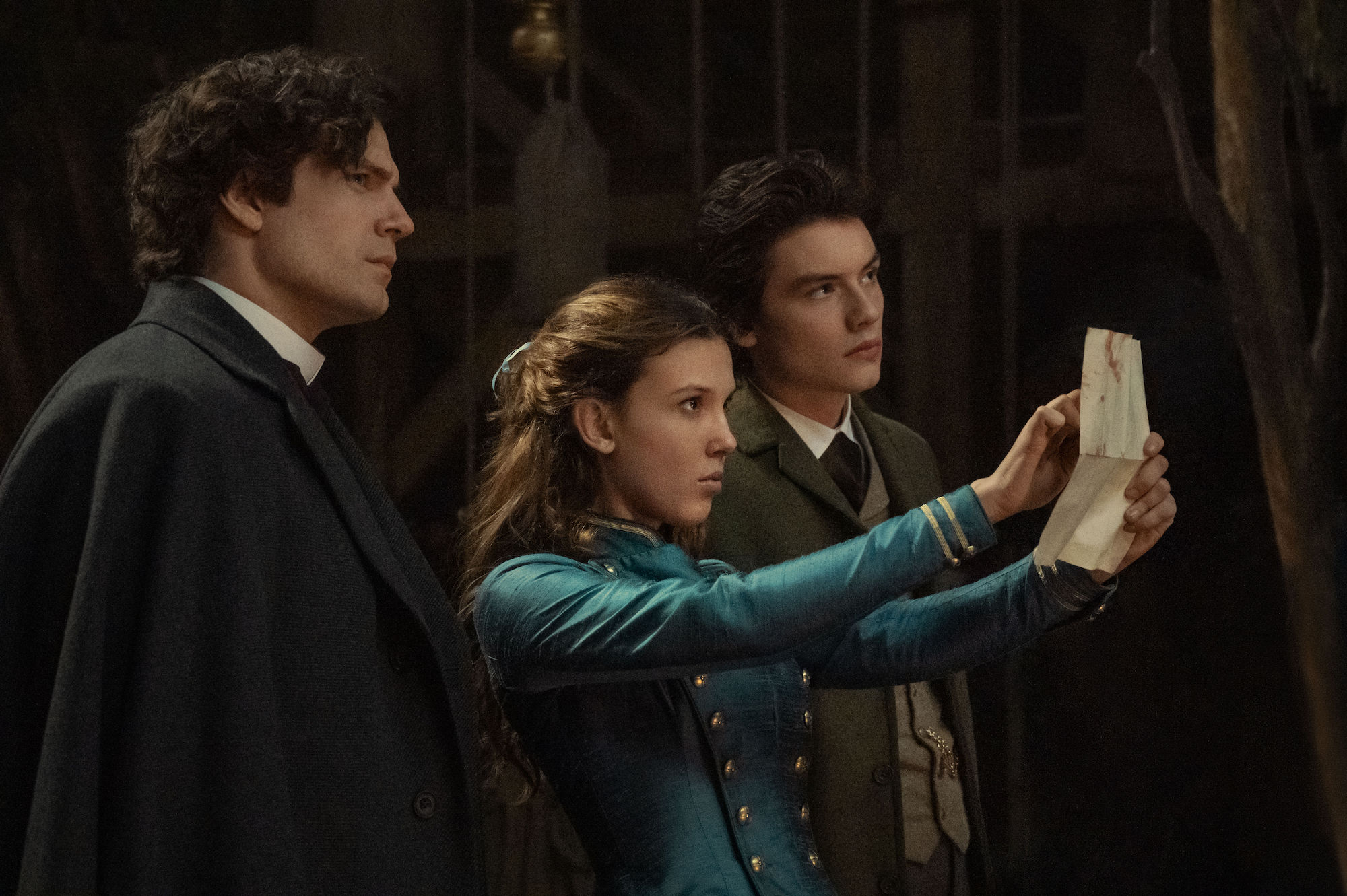 The investigation begins to twist Enola up until she's reeling from misperceptions and misunderstandings, errors that place her in the shadow of her older brother Sherlock (Henry Cavill) once again. Yet, they each have something to offer the other, and something to learn on their way to becoming better detectives. After all, whether it is a sidekick or a squad, every detective must be in want of a Scooby Gang. And that, friends, is how the plot thickens.
Enola runs into helping hands, a few familiar faces from the Holmes universe, and a lick of on-screen sizzle. Squeal and flutter your fans, you must! High society is a thrill and a mess all at once and Enola is clueless about the first but well versed in the latter.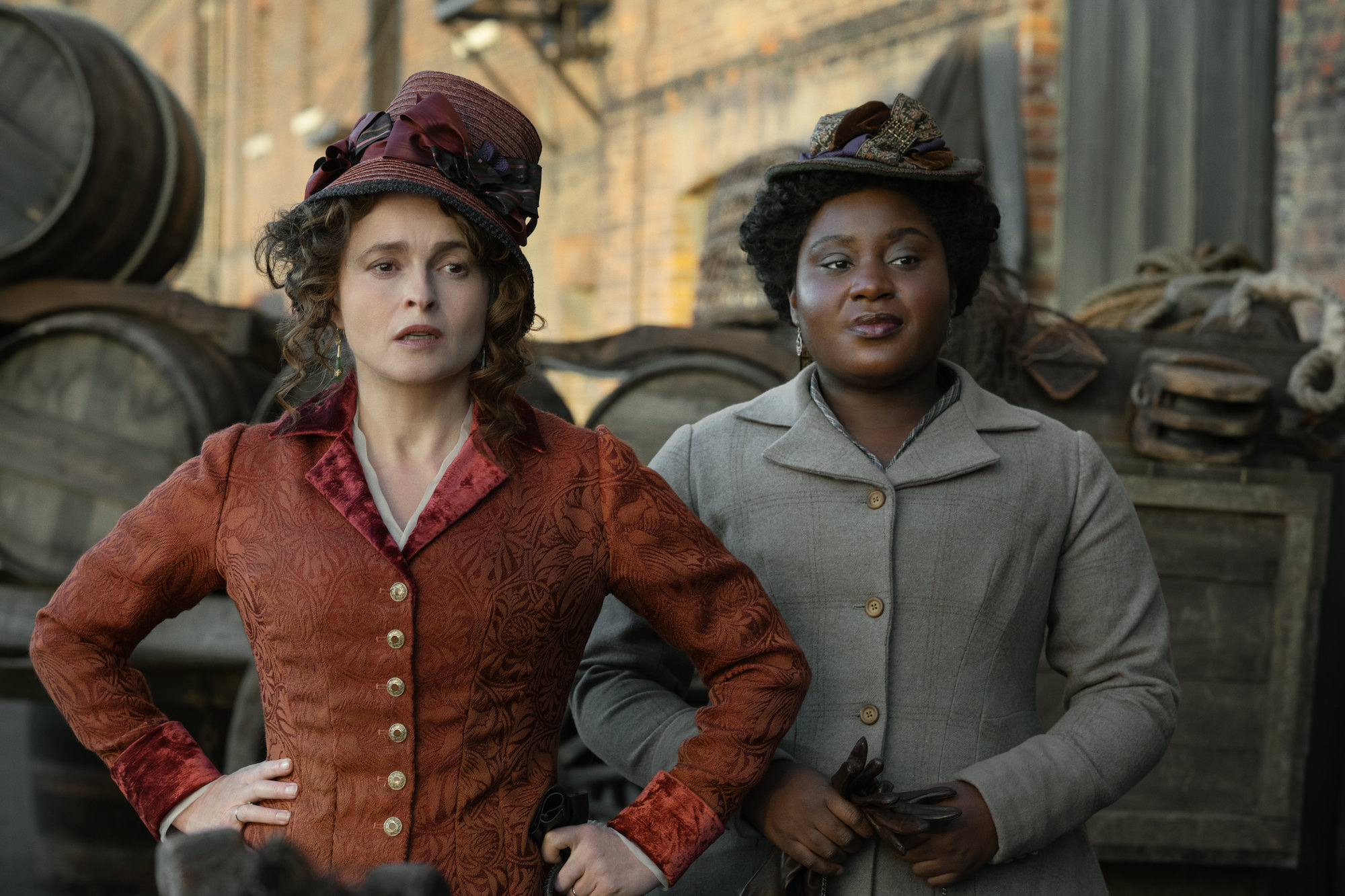 "It's remarkable what can be done when people underestimate you."
The Young Miss doesn't have time to feign prim and proper, however. Enola has new cases to solve while dodging romance and danger in equal measure. Enola Holmes 2 is delightfully action-packed, filled with Sherlockian twists and sharp turns of phrase. The women in this tale (Brown, Bliss, Susan Wokoma, Helena Bonham Carter, Sharon Duncan-Brewster) are as well voiced as opera divas, as unbowed as suffragettes, and as brilliant as any mastermind. There are intertwining tales of love, ambition, and sisterly bonds that may throwback to the 1800s but this celebration of feminist messages rings true today. And—not to worry—we're cheering for the boys, too (Cavill, Louis Partridge, David Thewlis, Adeel Akhtar). 
The many nods to Arthur Conan Doyle's beloved works in Enola Holmes 2 will make you smile as you wonder what lurks in the hidden chambers of the human heart, ready to draw the Holmes family into a new game (if you know, you know).
Watch Enola Holmes 2 on Netflix on Friday.