Basically: A Dragon Ball movie that makes Piccolo the star—and we are blessed.
///warning/// This review speaks to Dragon Ball fans.
Catch up on the basics of all the movies here.
Oh, the joy that is Dragon Ball, a strong franchise that has lasted close to forty years. The story of Son Goku and his adventures as he grows from a kid alongside his friend Bulma to a middle-aged man with a wife, children, and an extended friend circle learning holy martial arts. I find solace in the fact Akira Toriyama has decided to return to this story in the last decade or so. After the Dragon Ball Super: Broly film and the end of the anime, the Manga continued. Still, you don't necessarily need to know about the monthly happenings of Dragon Ball, and if you're a lapsed fan or someone who might only know Dragon Ball or even video games like Dragon Ball FIghterZ.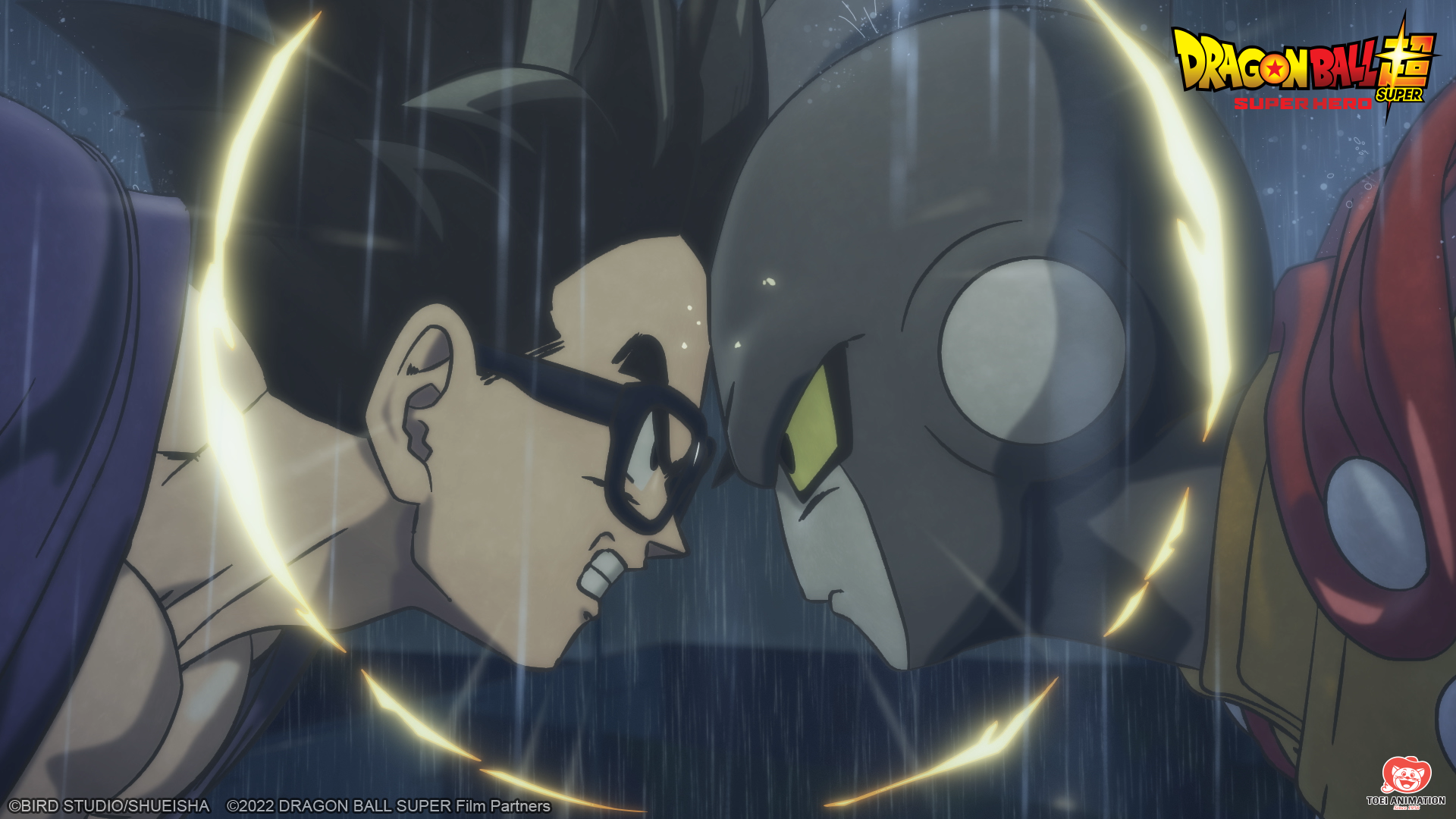 Here, Dragon Ball Super: Super Hero gives you a good backstory of Goku with the Red Ribbon Army through the Cell Saga. From here, the film takes you to a focus on Piccolo and Goku's son Son Gohan and his family, Videl and Pan. Piccolo, aka Gohan's real daddy, is doing the real grandfather work with Pan (shoutout to Mr. Satan doing that work, too) while training her. This connects to the current leader of the Red Ribbon Army, Magenta, who has found Dr. Gero's grandson Dr. Hedo because he wants him to create new Androids to destroy Goku and the crew. Gero thinks Goku and Bulma are part of an alien conspiracy to take over the world and this leads to conflict as Hedo is a more remarkable genius than his grandfather, but he's also a fan of superheroes.
The story in Dragon Ball Super: Super Hero is a bit smaller than the scope of the Broly film, which brought a lot of backstory into the mythos and turned a classic out-of-canon character into canon with a very small cast. In this movie, they choose to focus on Piccolo and his relationship with Gohan and how Gohan lives up to his mother, Chi Chi's, dreams in many ways. Gohan has become the academic she wanted but he's also like his father in that he doesn't live up to his responsibilities as a parent. This is compounded by Videl, who also has a career too. They both rely on Piccolo to do a lot of heavy lifting with their child.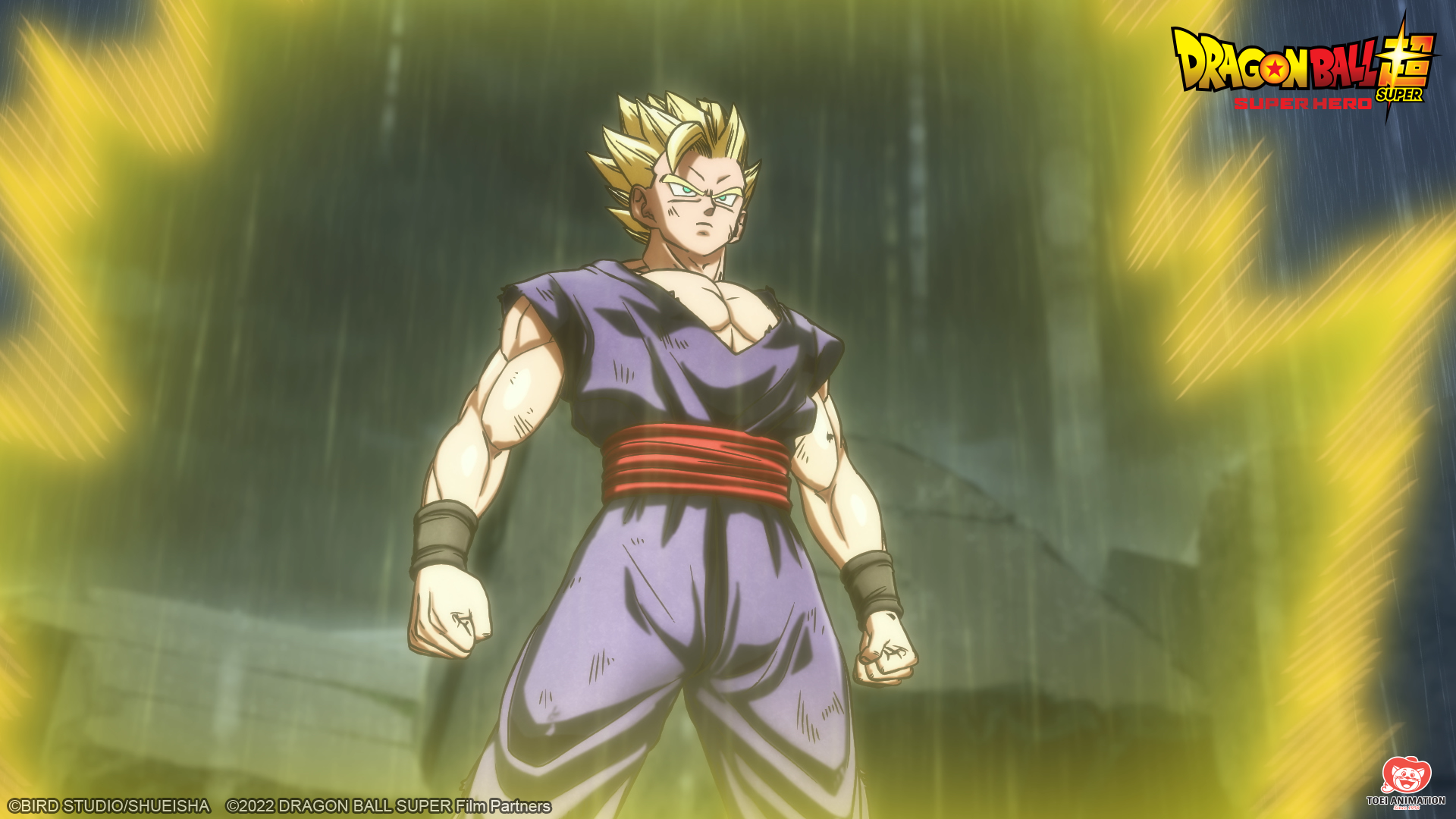 Now, this is Dragon Ball so what Piccolo wants—as much as for Pan's parents to be there for her—is for Gohan to train. This is one of the continuing themes from the Super era of Dragon Ball. The world is always in danger and Gohan has the potential to be stronger so that he can defend it, especially since his irresponsible father is always off training.
What I like about this movie is that Piccolo is at its center; he's been a fan favorite for a long time. Especially here in the States, since we mostly started with Dragon Ball Z rather than the first series and most didn't really have a connection to the earlier Piccolo Daimyo. Seeing Piccolo sneak around gathering information on the foes is funny, as is his relationship with Pan. It's one of the best grandfather/grandchild relationships in anime.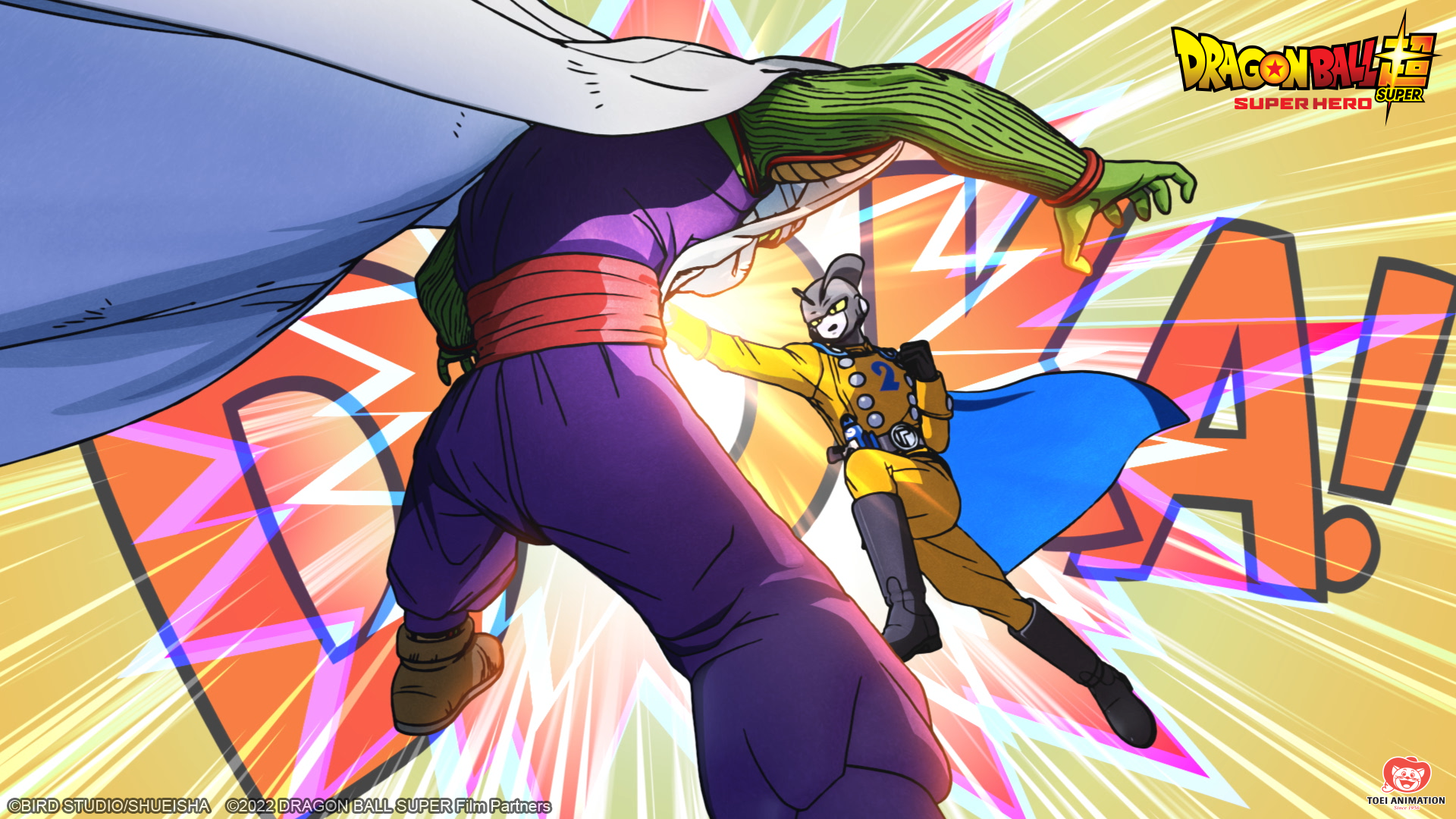 The two new characters, Gamma 1 & 2, the superhero-inspired Androids, are pretty fun characters. With them, you get some of the more classic Toriyama flair. The onomatopoeia from Dr. Slump appears here and references the old '66 Batman TV show. The Gammas are also clear homages to classic Japanese Superhero franchises—Kamen Rider and Super Sentai. Rider-style kicks and poses are thrown about and the designs of the new characters, done by Toriyama himself, are fun and fresh. The story moves quickly and feels like some of the earlier 90s-era Dragon Ball OVAs. In this, we get some progress, new forms, and a little story progression, as we get to other characters who look slightly different from when we last saw them. They give you a little of Goku and Vegeta training with Whis, Beerus, and Broly, so hopefully, we might get more of these in the future.
Now I think there is some divide on the fact this film is done in 3D computer-generated animation compared to the classic 2D hand-drawn animation. The style can be off-putting for some but, to me, the directing and shot choices work to help the look stay consistent with what we've seen before. I think the biggest hurdle regarding these characters in CG was already crossed years ago, once the Dragon Ball FighterZ game showed 3D models that look just like the old anime. My love of the story and characters matters more than a dogmatic need for it to be 2D and hand-animated. For those who don't like Dragon Ball, this isn't going to convert them but, come on, can you trust someone who doesn't like Dragon Ball? 
In the End: Dragon Ball Super: Super Hero is another excellent and fun Dragon Ball story that will get you ready to watch it over and over again.