by Philip Jean-Pierre
Basically: A young mutant has lost his way and is in need of moral guidance…from Deadpool?
Ryan Reynolds returns as the infamous Wade Wilson, "the Merc with a Mouth" a.k.a Deadpool, in this second coming of the franchise. The first movie introduced us to a Deadpool who was on a quest for vengeance on the evil organization that tortured him, mutated his body, nearly sold him into slavery, and kidnapped his girlfriend. When we last saw Wade he had come to the crossroads of what it means to be a hero. For any other Marvel franchise this would be the continuation of a journey of Buddhist-like self-discovery but this is Deadpool (and what would we do with all the extra bullets lying around).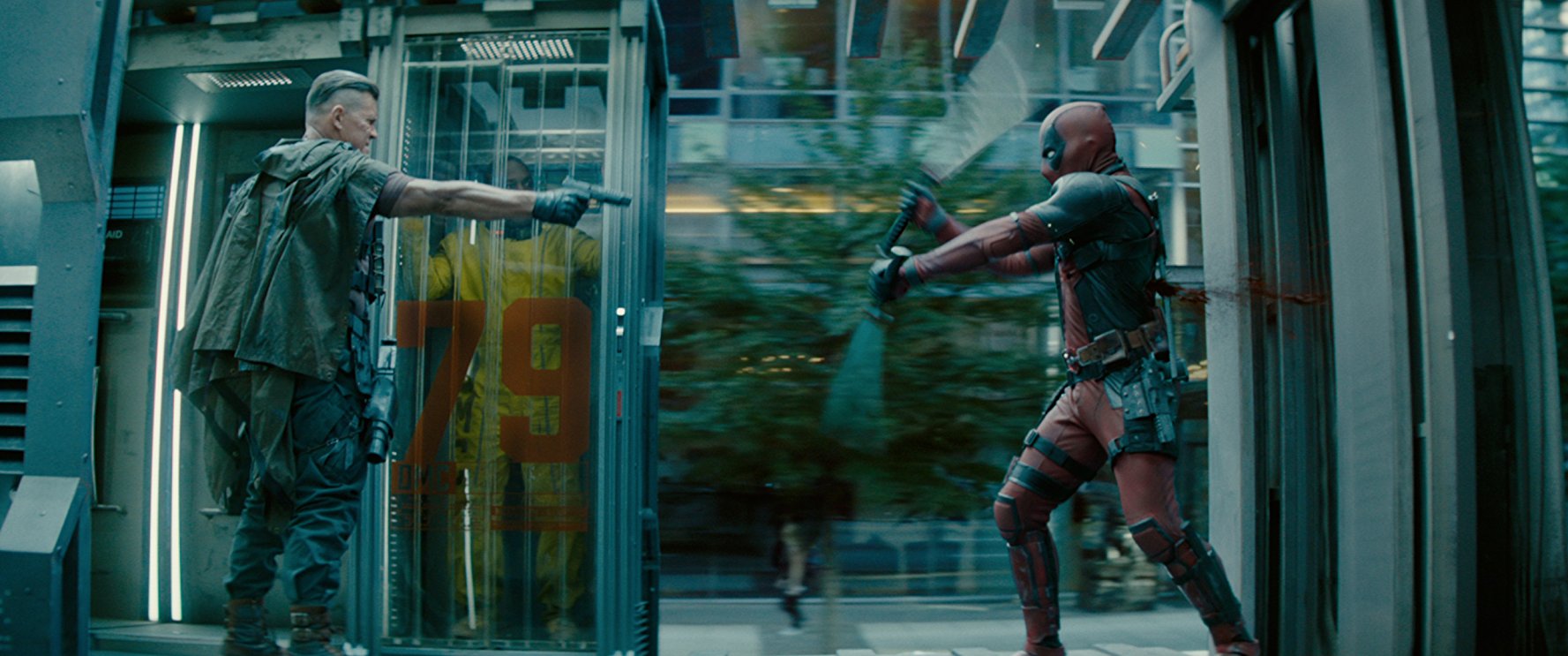 Photo: © TM & © 2018 Twentieth Century Fox Film Corporation.
One of the issues I have with sequels is you either get Empire Strikes Back or whatever Pitch Black 2 was hoping to achieve. Deadpool 2 delivered on so many levels. The story was fun, the jokes were funnier (but cannot be repeated in this review), and the chemistry among the cast (old and new) permeated every scene. The sequel begins with our beloved merc bouncing around the world dealing his own brand of justice to the scum of the earth from human traffickers to drug cartels to half-naked samurais.
However it's not all hollow points and roses for our hero, T-R-A-G-E-D-Y strikes and our old favorites from the first movie return to help Wade get through a bad time: there is Vanessa (Morena Baccarin) playing Wade's Jiminy Cricket [read: conscience] with a soupçon of inappropriate sexual…uh…everything. Dopindor (Karan Soni) serving as Wade's man about town and wingman for life—within reason. Blind Al (Leslie Uggams) is Wade's life coach in all things healthy and unhealthy. Also, not to be forgotten, are Weasel (T.J. Miller), Colossus (Stefan Kapicic) and, the most dour teen hero who's now mostly grown up, Negasonic Teenage Warhead (Brianna Hildebrand). The return of these characters signals the promise of the same energy that made the first movie great but also immediately sets the stage for the coming mayhem.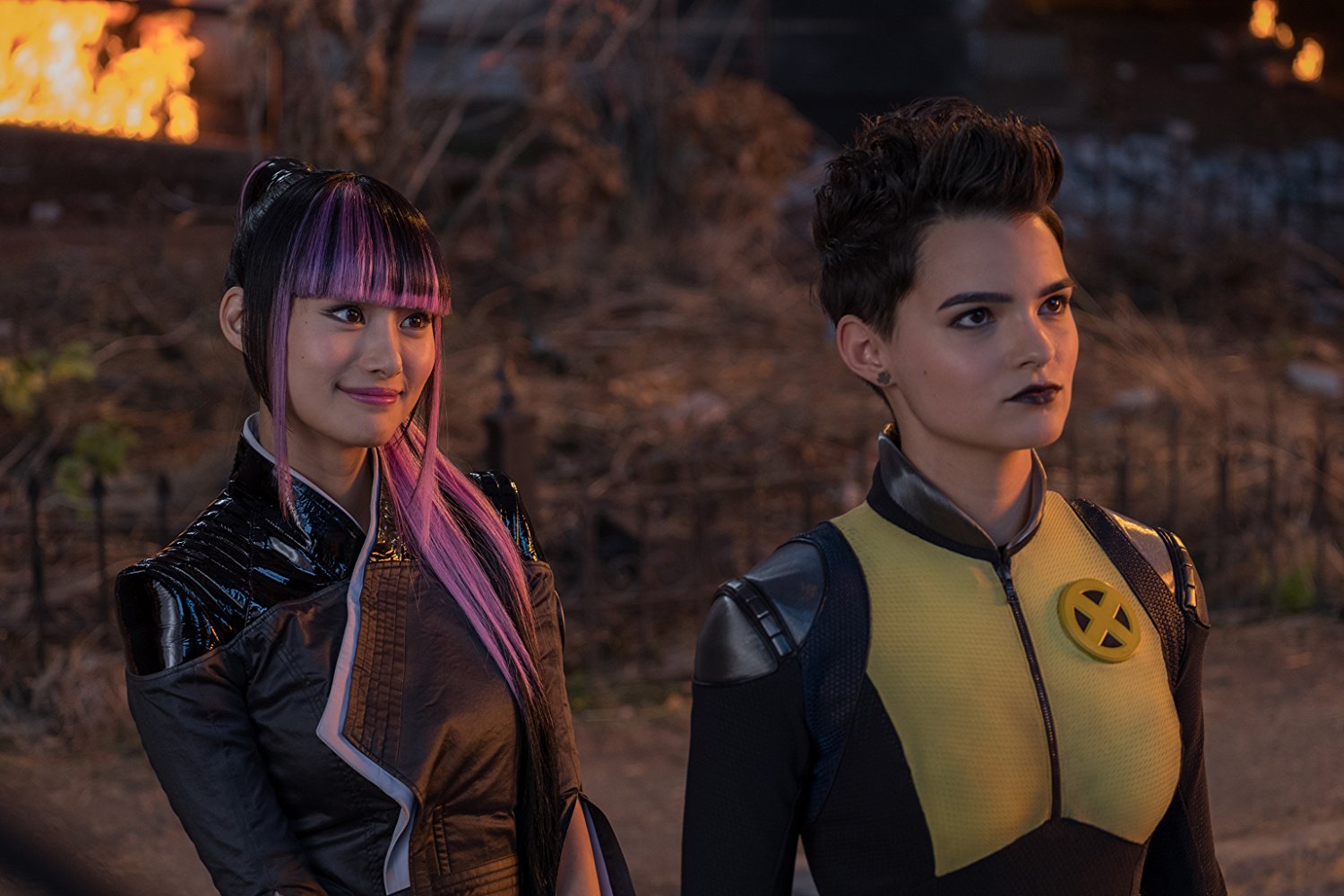 Photo Credit: Joe Lederer / © TM & © 2018 Twentieth Century Fox Film Corporation. 
However, a Deadpool sequel can only count as a sequel when it contains a lot more booms, quadruple the inappropriate jokes, and bigger badder villains. Afterall, we still have all those bullets lying around (the ghosts of Michael-Bay-movies-past would never forgive us if we didn't go bigger and use all available ammo). Following his fall into a pool of sorrow, Wade somehow ends up at the X-Mansion with a trainee sticker on his back (it's in the trailer) and the next thing you know he has a kid or a ward or a sidekick. If it works for Bruce Wayne, why not our favorite merc? As Vanessa says, "Kids give us a chance of being better than we used to be." What? You weren't told this movie is all about the family you choose for better or worse? Well, get ready. Hijinks ensue when Deadpool recruits a motley squad of tough, morally flexible hero-ishes to assist him on his mission to save his ward a.k.a. mutant Russell Collins a.k.a Firefist (Julian Dennison). This dirty half-dozen, dubbed X-Force, form a team like no other and will leave an impression that will rival that of the Avengers and X-Men alike…or at the very least the stains on their couches.
While D2 spotlights a great many treats for Deadpool fans, and for Marvel fans in general, there are NO SPOILERS here. From here on out I'm focusing on the two main standouts. First up, Cable (Josh Brolin) hops out of the timestream to save the future at any cost. This gritty no-nonsense cybernetic warrior—who's hellbent on his mission—must first deal with the lip-smackin' wise-crackin' Deadpool. The numerous times Cable tries to kill DP just to shut him up is magic pudding. The second standout is Zazie Beetz as Domino. Domino's quirky powers combined with her deadpan humor make you want to see more of her in action while at the same time cover your eyes because like Deadpool says "Doing the right thing is messy" and Domino proves luck can be messy (so very messy).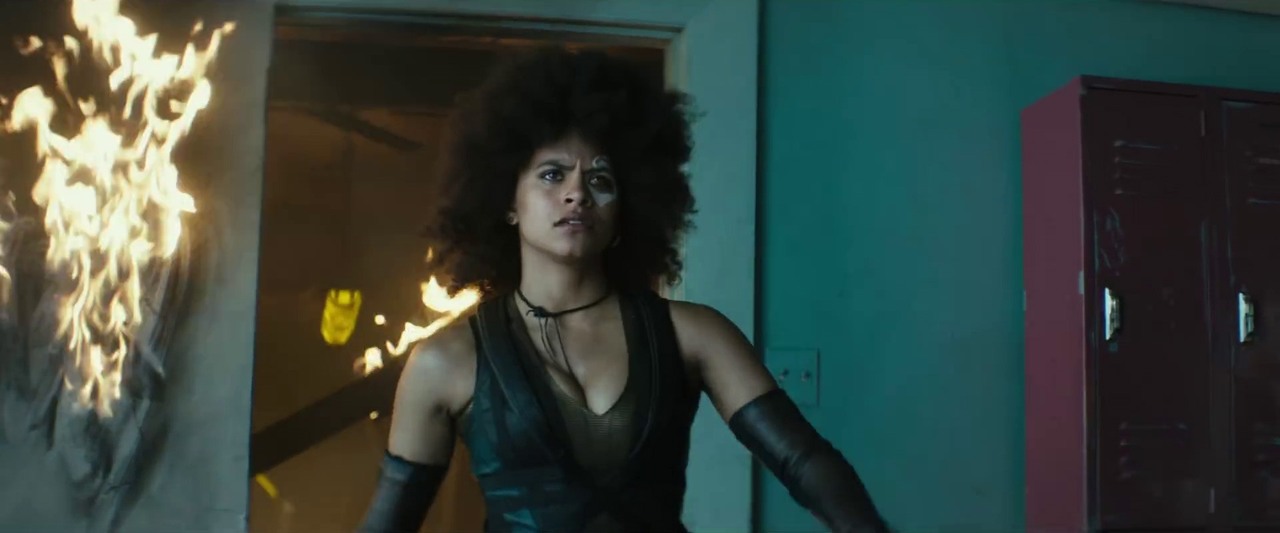 Photo: © TM & © 2018 Twentieth Century Fox Film Corporation.
Brolin and Beetz in combination with several tasty cameos are part of an amazing recipe in this rated-R saga with a strong story, pop culture references, and irreverent action scenes that while gratuitous (and often gruesome) add to the charm of this sophomore movie in a madcap franchise.
In the end: Deadpool is at it again but this time it's about family—a disturbing dysfunctional family that would make Jerry Springer drool.