Grade: B+
Basically: A loner podcaster has to take care of his precocious young nephew during his podcasting travels.
Sometimes you go into a film with no real idea about it and you end up with a wonderful surprise. C'mon C'mon stars Joaquin Phoenix as Johnny, a man living in New York City who makes an NPR-like podcast (or, I should say, any modern high production level podcast of these times). While traveling one day, Johnny decides to call his sister Viv (Gaby Hoffmann) who he hasn't spoken to in about a year. He then goes to visit her and her son Jesse (Woody Norman) in Los Angeles. 
After learning that Viv needs to help her estranged husband with a health issue, Johnny talks her into letting him take care of Jesse. This leads to a quiet and smooth odd-couple-like story of a burgeoning relationship between uncle and nephew. Jesse doesn't remember much of Johnny and Johnny doesn't know much about Jesse or what he's used to doing with his mother. All of which leads to some interesting conflicts and misunderstandings between the two.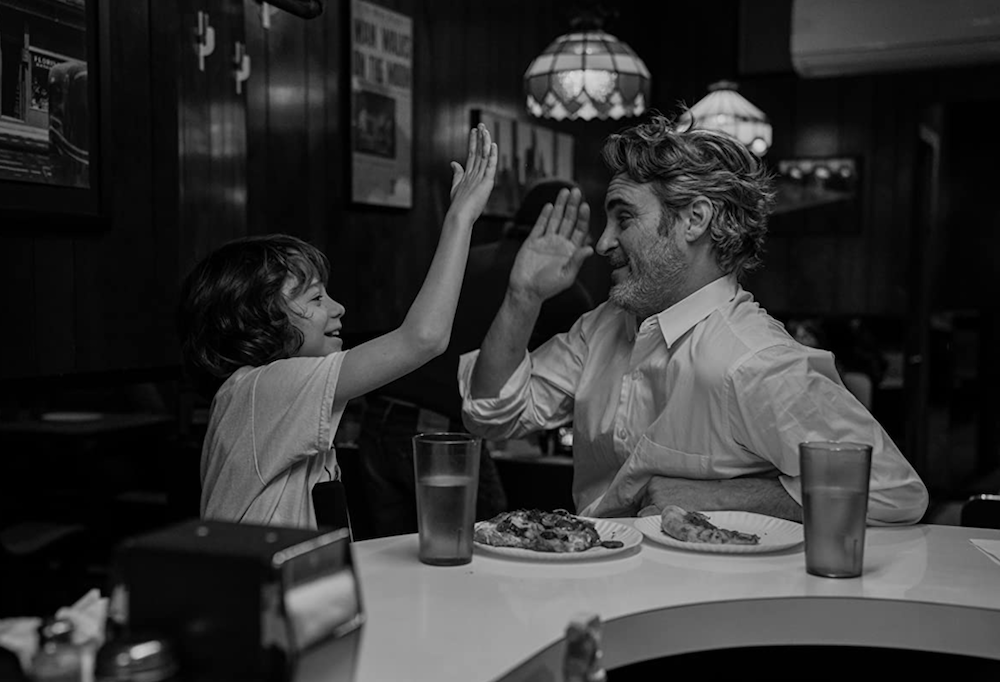 Photo courtesy of A24 Films
Watching this film completely in black and white is delightful. We see a man who hasn't reached the parenting stage of life get a crash course. We also see his conversations with Viv about parenting, she keeps it honest about how it feels and how she doesn't have it all together. These scenes are set in comparison to young Jesse who seems to know how a parent-child relationship should work. Jesse gets a lot of leeway but in the end is still a little kid and gets shook very very easily. Jesse and Johnny do gain some common ground and have some hilarious moments throughout for anyone watching who is also in the position of Viv or Johnny. The script completely captures the "no Fs given" sentiments of a child's questions about a person with no kids or romantic partner. 
Phoenix is as good as he has been in his other work of late, the way he uses his face and voice is great. Johnny totally feels like a person you'd think would have a job as a podcaster. Woody Norman, though, is the one who stands out. Most of the time, this young actor never feels like he's acting. At times C'mon C'mon feels like Phoenix is just looking after a nine-year-old and making it work. Norman is so natural on screen, he can annoy you at one point then crack you up 60 seconds later. Gaby Hoffmann is also great, especially seeing how a lot of her performance with Phoenix is through phone conversations. Her character's arc of trying to help her estranged husband, worrying about her son, and trying to rebuild a relationship with her brother could be a film all of its own but C'mon C'mon fills this all out in a small amount of screentime. Hoffmann does amazingly well with it.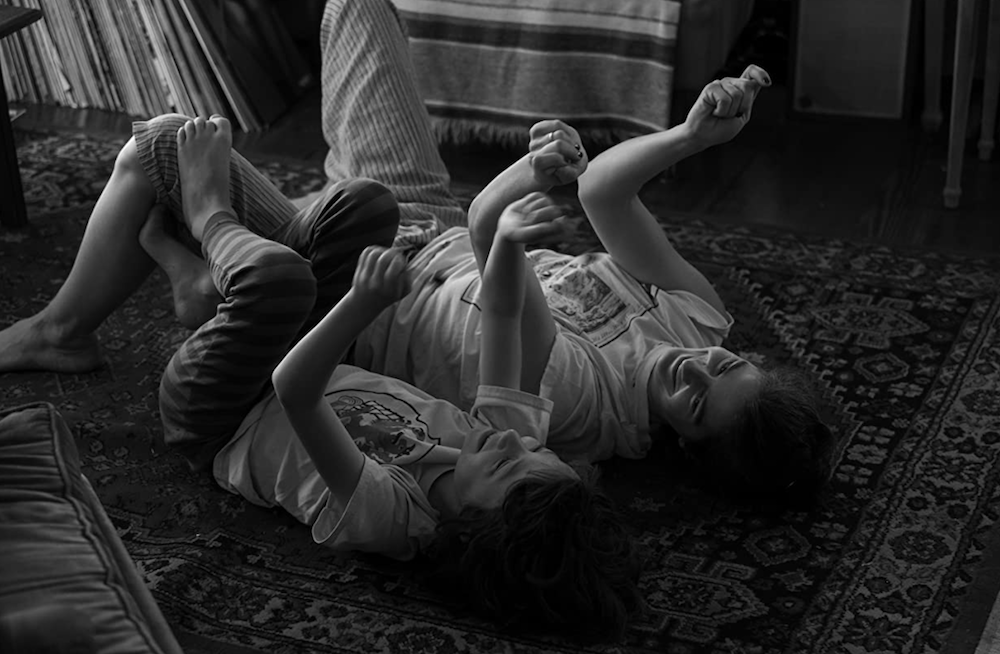 Photo courtesy of A24 Films
Writer/director Mike Mills has written a great script with dialogue that feels natural enough but also tells a story. And setting the film in black and white is a choice that works well. C'mon C'mon reminds you of classic Woody Allen films without all his baggage (even before the recent controversy). The black and white gives the film a small, city, and human scale that lets you focus on the people and faces. At least it does for me. 
In the End: C'mon C'mon is a wonderful and delightful film that is a surprise. It's well-made for this fall/winter season.