Actually: 5.5
Basically: A young heartbroken man signs up for the army, gets PTSD, becomes an opioid addict, and robs banks to keep up his habit. 
Let's start with a rant: I'm low-key annoyed at Cherry as I'm writing this. Thinking about this film again, it just doesn't work for me and honestly feels like a waste of my time. Cherry doesn't know what it wants to be. It's like when you ask a person what they want to eat and they can't make up their mind, so you end up not getting anything. You're frustrated with that one vein popping on your head like in anime. 
The Basically above gives you a solid overview of the plot but let's go back over it. So, the film starts with what we believe is a moment close to the ending and then we flashback. Our hero, Cherry (Tom Holland) is in bad shape and doing some bad stuff. Holland provides voice over narration and we get the sense he's talking to us. This brings somewhat of a surreal nature to this reality—should we believe his words or nah?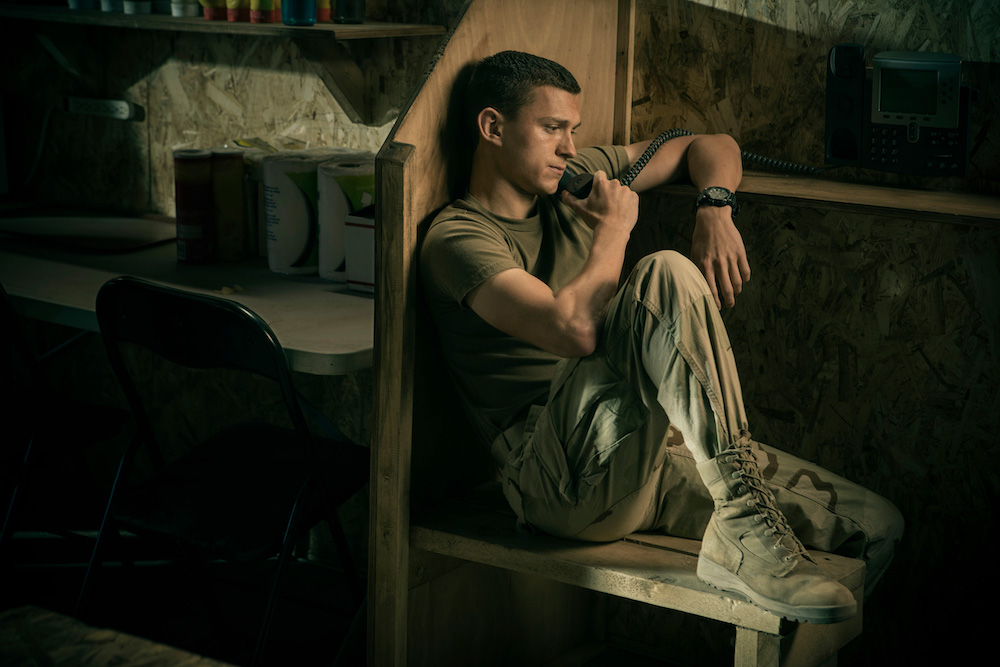 Photo © Apple Originals
In a section marked "prologue" we go back to 2007, when Cherry, an average guy at college, is channeling 2000s Joseph Gordon-Levitt vibes. Cherry meets Emily (Ciara Bravo) and instantly falls in love in all the most telling awkward ways. They become a thing and the genre feels like a romantic nice guy falling in love with the manic pixie dream girl, then the tone shifts when the girl breaks it off. The boy is so sad he signs up for the army. At that point you're sitting there like, "damn bro, it's really that bad?" 
It's here where the film gets funky. Our protagonist continues to make weirder and weirder decisions for reasons that aren't fleshed out, even though the character is telling us what he's doing. It begins to feel like a mixtape as he gets back with Emily and they get married. Now he needs to finish his service and Cherry becomes a war movie…but it's like a Xerox of a 2000s "war on terror" commentary that's made to feel like a 70s Vietnam movie. 
Cherry tries to hit the right notes: he's yelled at in basic training, war is terrible, people die, and they come back damaged. The Russo Brothers, the directors of MCU fame, utilize a lot of skillful visual techniques throughout. Still the film is mixtape land.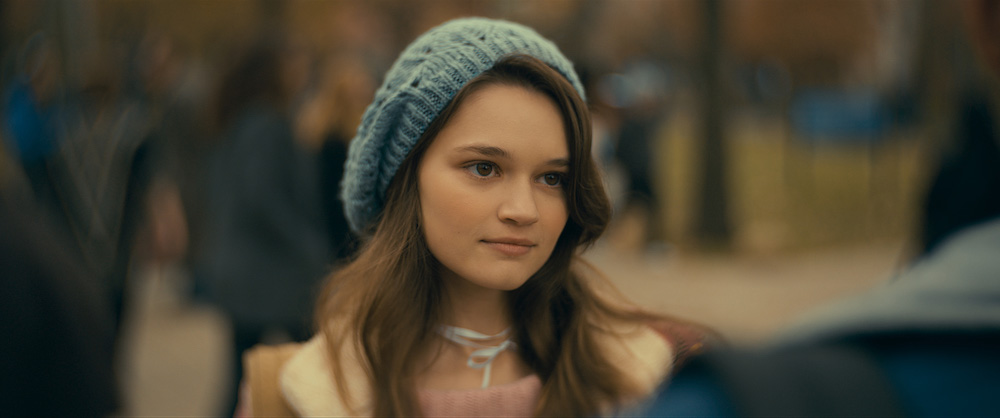 Photo © Apple Originals
It then jumps to how Cherry becomes a "dope fiend" and infects his young wife with the disease. So, now it's a drug addict movie trying to connect Cherry's PTSD to a whirlwind of other things. None of the plot elements breathe. The breakneck speed might've been done on purpose, to put you in Cherry's head, but it took me out of the story. The next minute he's robbing banks with "not good" disguises. You'll be sitting there wondering: How is he doing this in his own community and no one turns him in? 
Even though the film is based on a book, there might have been one good film here that focuses on one part of the character's journey. Yet overall Cherry is wack as hell, despite the fact the cast is generally good with some new faces. The two hours and twenty-some-odd minutes I sat through made me mad. I'm not getting that time back. Y'all need to skip this one. Apple TV+ needs to do better with picking films.
In the End: Cherry is a tonal mess that wastes the effectiveness of its performers with a rushed story that doesn't know what it wants to be.