Basically: Get to know the girl beyond the spotlight.
I still remember the first time I heard "Ocean Eyes"—sitting in my bedroom late at night, the sound filled my headphones and transported me far away. It's not often you come across a song that speaks to you so deeply you get chills. And to find out that song was by a then thirteen year old adds an extra layer of magic. How could someone so young capture love and life in such a profound way?
Billie Eilish was destined to become a star and now we get to see where it all began. Made up of footage shot at home, interviews, and tour videos, The World's a Little Blurry brings you into Billie's life, from the very beginnings of her career to winning Grammys. You'll see how she and her brother Finneas create new music and how inspiring and difficult and harmonious and authentic that process can be. You'll also watch Billie grow up on camera, both at home hanging out with her family and onstage in front of ever-growing audiences.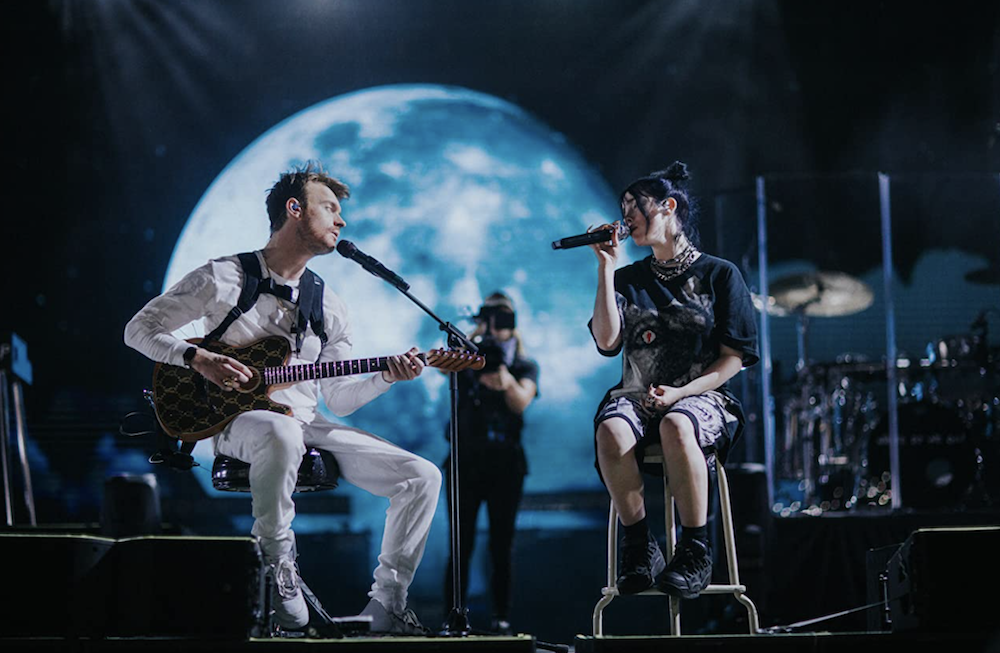 Photo courtesy of Apple
It seems almost impossible to grasp how meteoric her rise has been. The film is interspersed with shots of Billie performing in front of thousands of adoring fans and you have to wonder if all the stereotypes of  "rockstar" or "diva" come into play. Spoiler alert: They don't. Billie carries herself with the same humility you see from her offstage, especially when she's surrounded by her family. They keep her grounded while encouraging her to be true to herself. In this environment she's able to be a normal kid, someone who gets crushes and jokes around and doesn't always want to do what she has to do (we've all been there). 
Those moments will make you smile—but what truly makes this documentary shine is when it's just her and the camera; Billie has such beautiful insight into herself and her worldview. She speaks of her mental health struggles with so much honesty it'll hurt your heart. Comprehending that level of fame must be incredibly difficult; processing it as a teenager is near unthinkable. And every time Billie finds her own way through.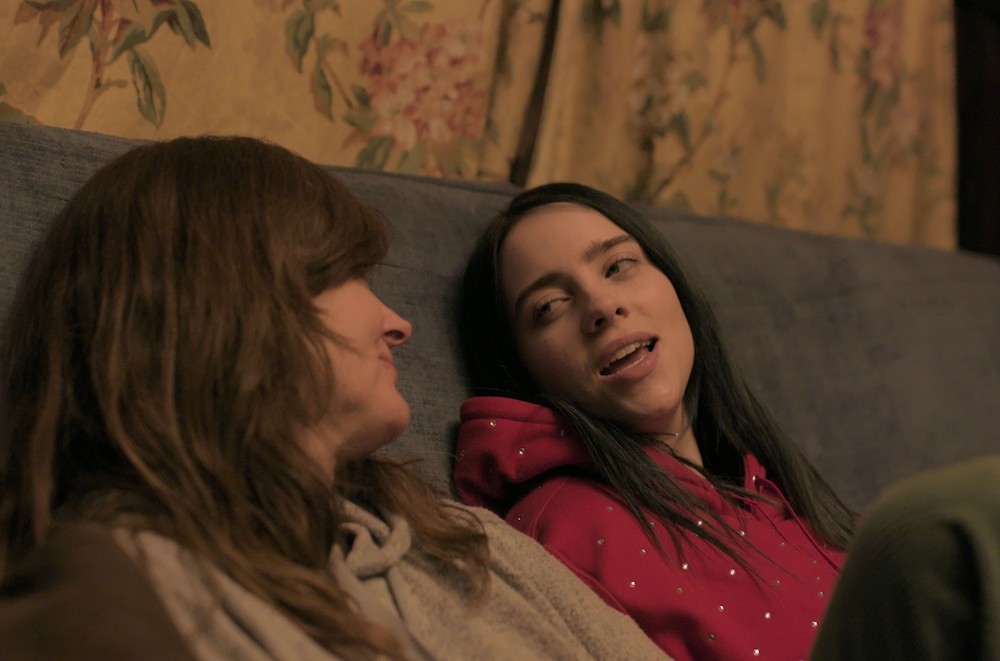 Photo courtesy of Apple
That's when it hits you, just why her career has blown up: She pours every part of herself into her music, supported at every turn by Finneas and the rest of her family and friends. So when Billie does step onstage you feel the many layers of life and love lifting her up with electric energy. You can tell she's there to share her music and put herself out there for a moment of true connection with her fans. 
At one point Billie says she doesn't want to write songs for everyone; she wants to write songs that are about her experience. And that realness is what connects so many of us to her music—it makes you feel everything Billie is feeling. Now, The World's a Little Blurry gives a new understanding of that connection, to remind you just why you got chills listening to her music in the first place.
In the End: Take your time with The World's a Little Blurry, it's an intimate and interesting portrait into Billie Eilish's life that makes you appreciate everything that goes into creating the art.
Stream Billie Eilish: The World's a Little Blurry
on Apple TV+ tomorrow.