Basically: A father saves his two daughters from a rogue lion.
Nate (Idris Elba), is a widower and father of 2 daughters. After their mother's death, he decides to bring the girls to her village inside an African Nature Preserve. They trek out into the bush and get ambushed by a rogue lion intent on killing all the humans in his territory. Nate has to risk life and limb to get his girls to safety.
Beast is solid, but it's just Cujo comes to Africa. It is a story that we've heard before and one I don't care for. Animals do what they do, they rarely go off the rails unless there is something medically wrong with them. So, I hate it when movies hint that animals can make the choice to be killers. They can't, not really. They should because, trust me, we humans are terrible to animals (and one another and everything around us) but they don't.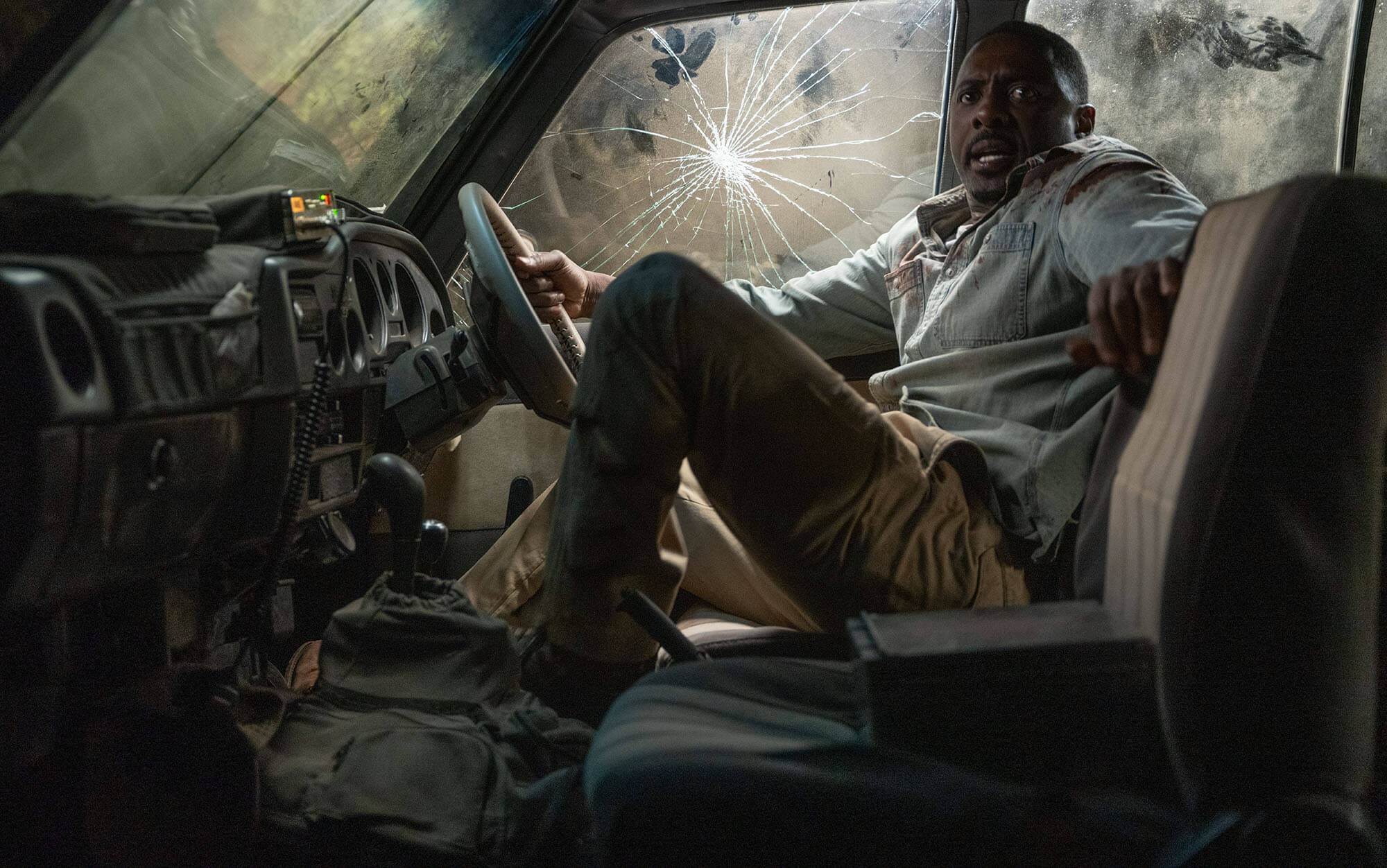 Really, that's my only complaint. The acting is excellent, I was impressed by the 2 young girls (Iyana Halley and Leah Jeffries) who gave as good as they got against Elba. I'm looking forward to seeing them do more. The locations are stunning and the soundtrack is on point. Even the CGI lions were convincing. The story is just old. It's the same old "wild animal" vs. man story. With the bees dying, the African savannah disappearing, the rhinos endangered, the climate changing, and our world becoming more and more humanized and less and less wild, it is a story we don't need any longer. 
If you want a good action movie, Beast will have you jumping in your seat and holding your breath. Every time the lion shows up on the screen you'll want to scream at the characters to turn around and look. And while the ending is expected, it is satisfying. 
In the End: Give it a go if you want your heart to race a little—skip it if you're looking for something deep and meaningful in any way at all.