Basically: Tom Cruise having fun smuggling drugs.
American Made stars Tom Cruise as Barry Seal, a TWA pilot turned CIA proxy and drug smuggler. The film, told in a flashback, breaks the fourth wall as Barry talks into a camera to narrate his journey from the late 1970s to the mid-1980s. Cruise is more charismatic than he's been in years, walking us through the absurd luck that led to opportunities to make money hand over fist from the CIA to the Medellin Cartel. The film is lighthearted in its explanation of the CIA's hand in the cocaine trade due to their need to fight the communists during the Cold War via the proxy wars in central and South America. Domhall Gleason portrays CIA operative Monty Schafer, who set Barry up as a CIA pilot assigned to take pictures of the Sandinistas in Nicaragua. Gleason, like Cruise, seems to be having an amazing time as this cagey manipulative CIA agent who's using Barry to improve his standing in the agency.
Another standout performance in this is from Sarah Wright as Lucy Seal, Barry's wife who doesn't fall for his confident smile or hustler nature but stands with him because she loves him. Wright goes toe-to-toe with Cruise on screen and doesn't get overshadowed one bit. Doug Liman (director), Gary Spinelli (screenwriter), César Charlone, and the rest of the crew craft a very fun dramedy—the whole film deals with serious subjects in a completely weird, fun manner.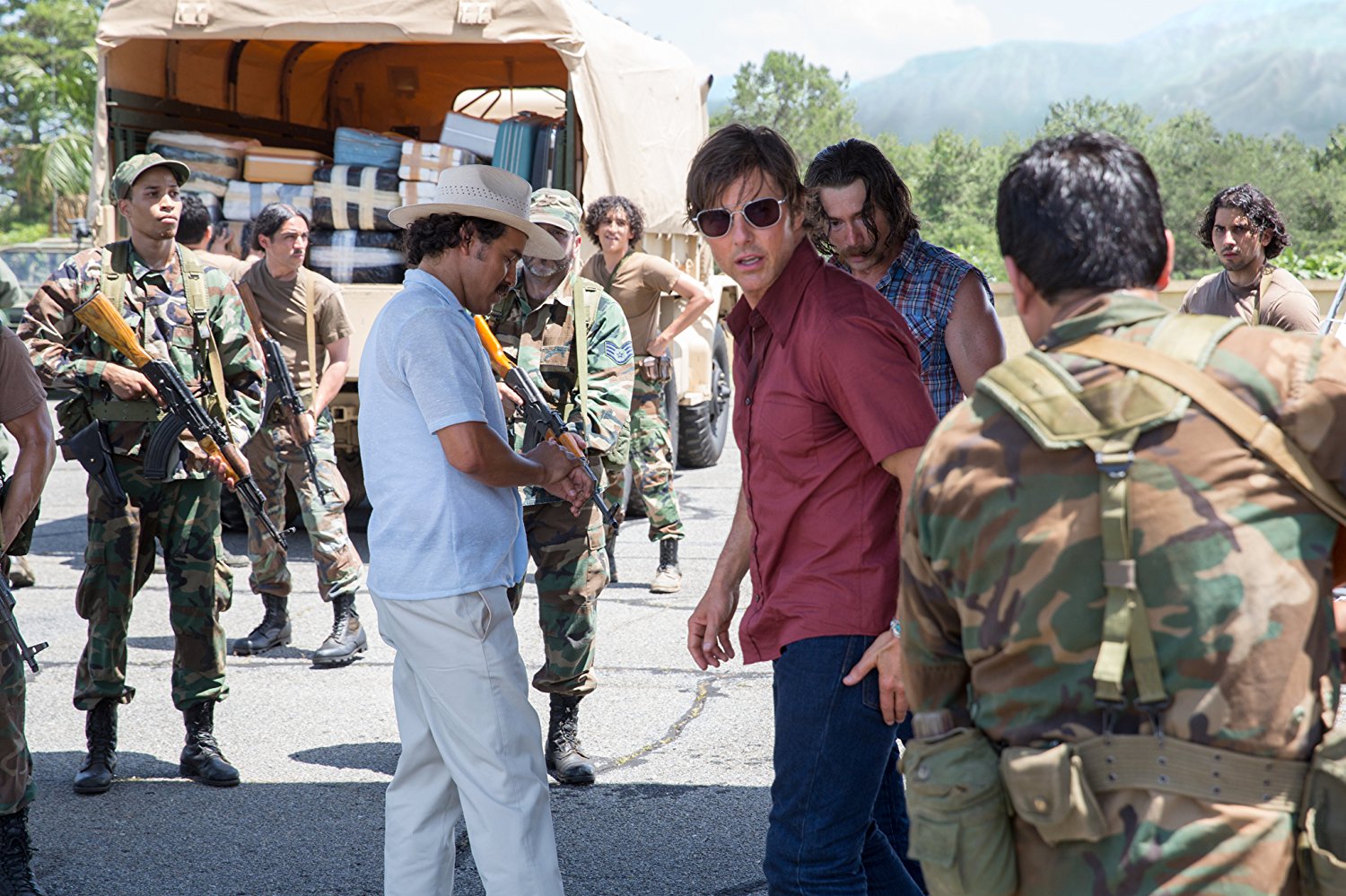 On the flipside, presenting so many real-life characters and events gets weird when we've seen them handled in a more deadly way. For example Pablo Escobar, it's strange to see him as one-dimensional after experiencing 2 seasons of Narcos on Netflix, or even compared to his portrayal in the 2001 film Blow starring Johnny Depp. All the Medellin Cartel members we see are quite whimsical although their crimes are legendary in terms of brutality.
The most disturbing thing about this film—even though it's entertaining and well made—is just how flippantly everything is handled, from the cartels to the Sandinista, Contras and the whole Iran-Contra scandal. If you know anything about these events and historical figures a lot of this stuff had major effects on American society, especially urban American society. To see a mostly white cast laugh it up while failing to expose the harshities of the situation is difficult, even with a cautionary-style ending. It leaves a bit of a bitter aftertaste in the end after having enjoyed yourself on this wild ride.
In The End: A classic 90s style Tom Cruise movie of fun adventures in the drug smuggling world.