Basically: A story about William Shakespeare by the preeminent Shakespearean actor of our time.
All is True is about William Shakespeare's (Kenneth Branagh) life after the Globe Theater fire during a performance of Henry VIII. He leaves London and goes back home to his wife Anne (Judi Dench) and his daughters Susanna (Lydia Wilson) and Judith (Kathryn Wilder). He must now get used to being retired and reconnect with his family. The film is mostly a character piece from an era which is rarely explored: Towards the end of Shakespeare's life once he achieved all his creative feats.
The crux of dramatic conflict comes from Shakespeare dealing with the death of his son Hamnet years before—he feels he lost his someone who would follow in his legacy. This puts Shakespeare at odds with Anne and in particular Judith, who feels unwanted and unloved by her father because of her gender. This dynamic really helps center the film with something relatable to modern audiences. The fight for women's equality, and that their feelings and abilities matter, really stands out. Added to that, Dench brings a little levity to All is True through how she plays Anne's marriage to William. It has that feel of a British sitcom where the wife is far smarter than her husband and lets him know it with every witty remake she can.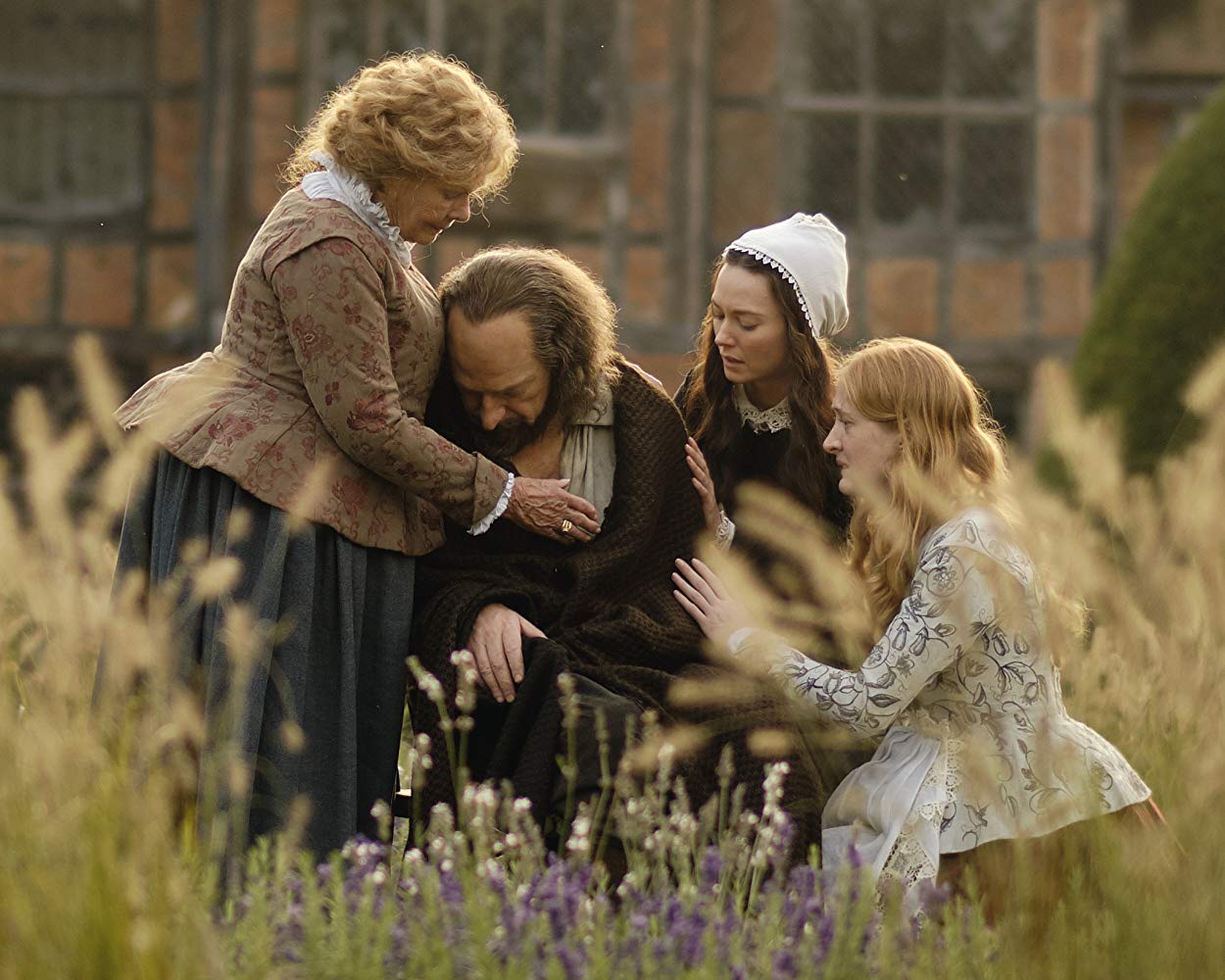 Photo: Sony Pictures Classics 
While Branagh gives a great acting performance in All is True, as director his choices for some shots and angles are weird and don't totally work. The film feels influenced by last year's The Favourite, not in tone or costume but in the type of lens used for some of the establishing shots. It throws you off early on and it isn't used as effectively as in The Favourite.
All is True starts off really strong, drags a bit in the middle, but then the climax is really engrossing. The film also feels like one of Shakespeare's plays—All is True is the alternate title for Henry VIII. William's story is tragic and poetic and it's held together by a fantastic actor experienced with the material.
In the End: This era's paragon of Shakespeare performers is able to take All is True to a new realm and humanize an iconic historical figure.