idobi Votes: 6/10 – Sherin Nicole | 7/10 – Alex Bear
Love is…love is…ferocious, kind, messy, and divine, and the beating heart of this film. Been So Long is a musical about the unexpected moments of falling for someone that will make you fall for the vibrant colors of London's Camden. Simone (Michaela Coel) is a single mom who is done with dating, she wants to focus on raising her little girl. She's supported by her loving, if a bit wild, mother Martina (Rakie Ayola) and best friend Yvonne (Ronke Adekoluejo)—who'll body slam you then tickle you all before sauntering into the club. Raymond (Arinzé Kene) is the mysterious new guy who wants to take Simone out…but only in between the hours of 7am and 10pm thanks to his new ankle bracelet. He's a smooth talker and a storyteller but Simone cuts right through his BS to see the man he's trying to be. What's the code for boy meets girl, boy has a curfew?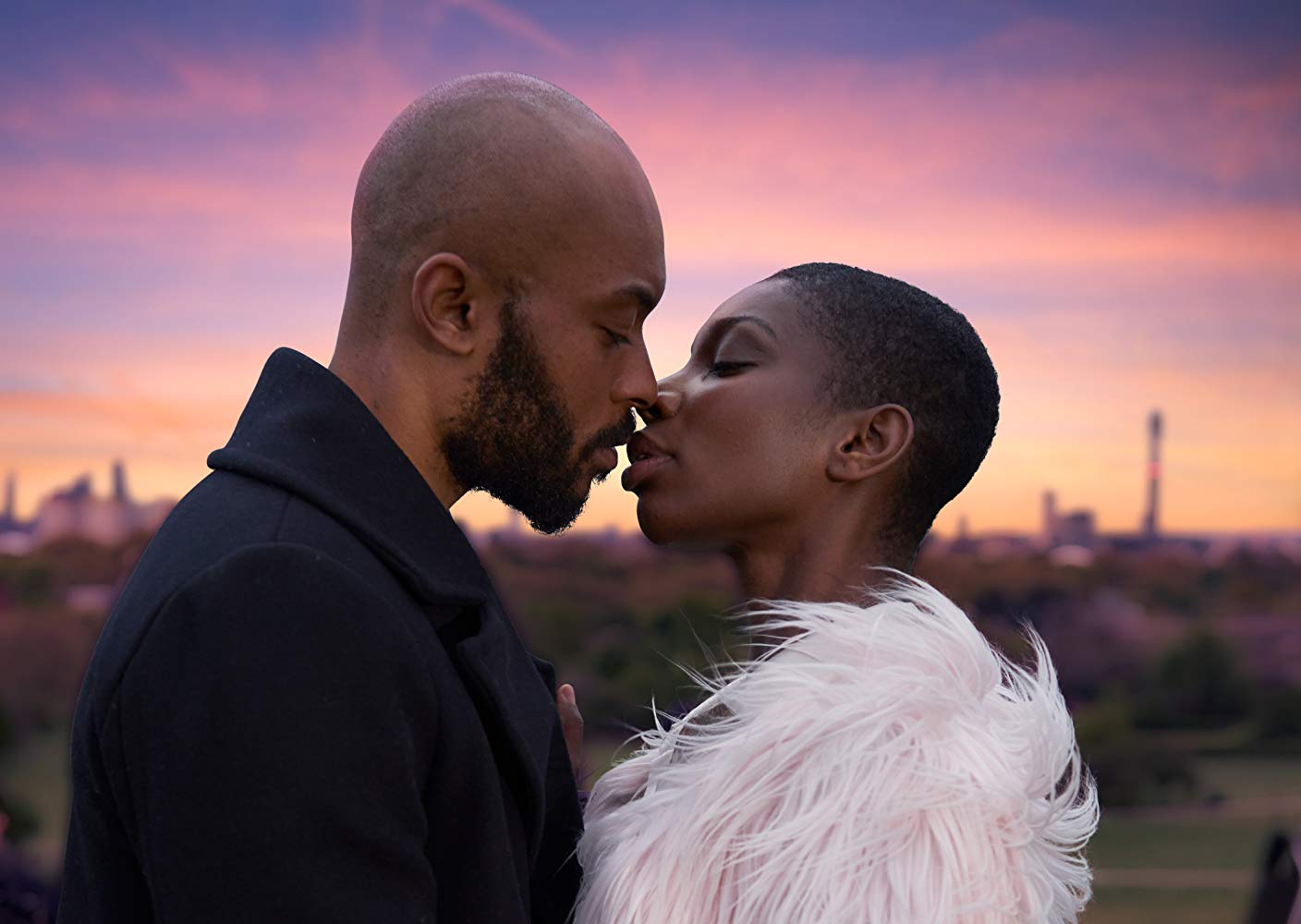 Photo: © Film Constellation, Greenacre Films, BFI, Film4
The two make it up as they go along, hitting some snags along the way to their happily ever after. For the most part it's sweet to watch. But this is just one of the love lines Been So Long traces. Through the bonds of family and friendship, the film tackles a lot in under two hours. There are some absent parent issues and a few guys who think they're entitled to love for reasons that aren't fully explained. With so many elements, unfortunately some storylines don't quite hit, getting lost in the bright lights of Camden. It's a shame as this does a disservice to the characters. The actors are all on their game here and we'd like to have seen more from some of them. Though the vignettes are visually gorgeous. The musical numbers, however, are often hit or miss yet add a lot of soul to the production. Michaela Coel carries each scene with grace via her voice—whether speaking or singing. And her precocious on-screen daughter (Mya Lewis) is a delight to watch.
Been So Long is a lovely movie that doesn't quite come together as musical but makes for an enjoyable timepass. It has the look and feel of an indie and the stylings of a 1970s rock-opera. That makes for a certain charm even in moments of disconnect. If you're looking for a musical love story that's good enough for the weekend, let this cast take you to the streets of London and the myriad of stories held within.