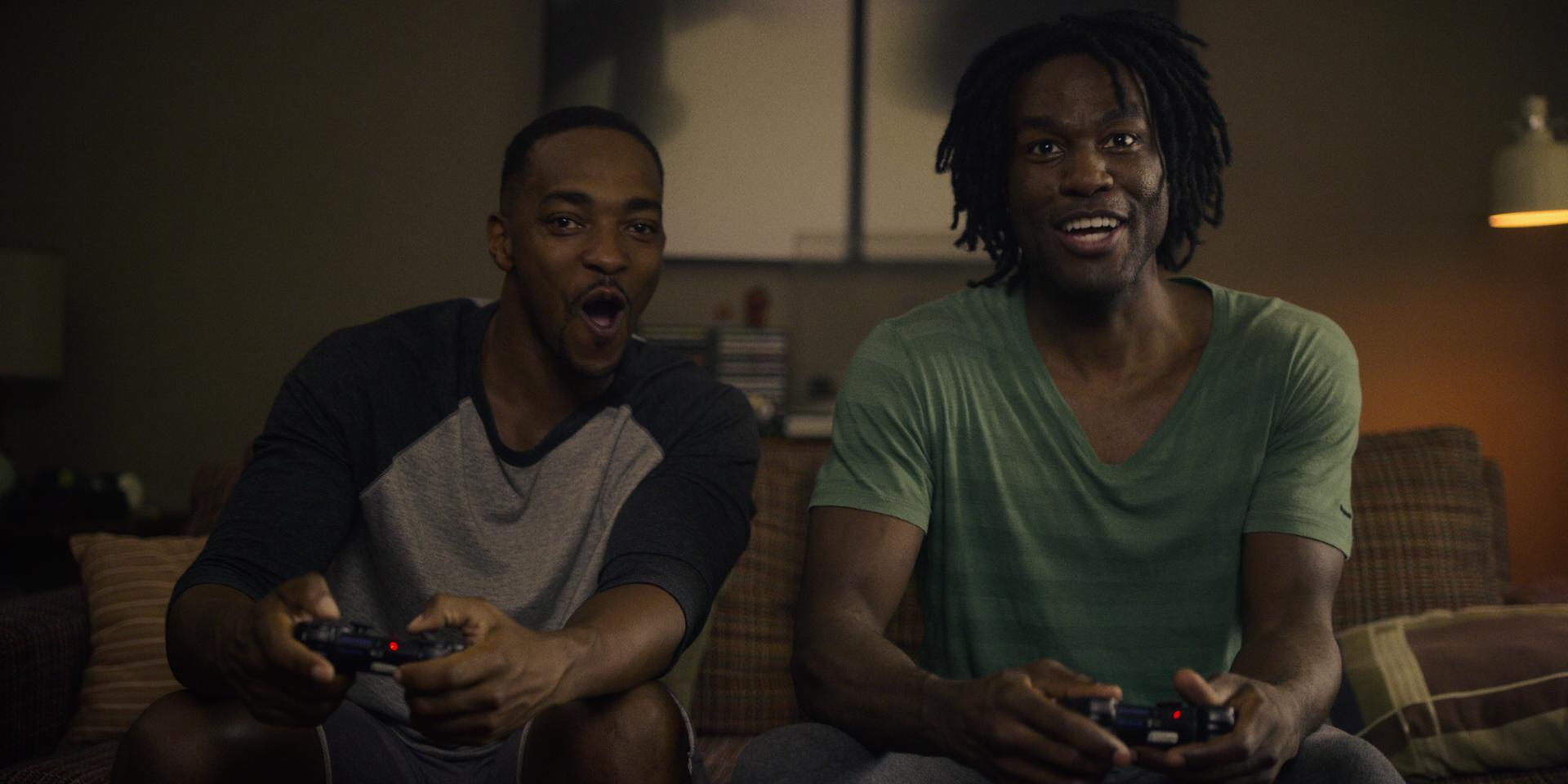 Striking Vipers
In "Striking Vipers" we watch as two friends, Billy (Anthony Mackie) and Karl (Yahya Abdul-Mateen II), reunite after several years and reconnect over the latest version of their favorite old video game. Anthony Mackie plays the tension and inner conflict in Billy's life quietly with superb skill. Yahya Abdul-Mateen II wears Karl's more bombastic personality with agility. He's a convincing buddy always looking for a good time. Their lives have taken them in different directions. While the daily details aren't discussed the bond of friendship is still strong and is further tested then transformed.
Nicole Beharie is outstanding as Billy's devoted wife who is passionate about her family. It's so well played that the character's emotions—not overacted in gesture or volume—are moving while softly spoken.
While it's limiting and dehumanizing to only cast Asian actors as enchanting mystics, avatars, or solely in martial arts roles, in "Striking Vipers" there is a twist that we hope is a statement on those very issues. Pom Klementieff (Mantis in the Avengers franchise) lends her depth to a video game character you'd imagine is only there to kick ass. Her explanation of her complex situation is apt, delivered in a way that could be grasped by anyone. Ludi Lin, recognizable from his roles as the Black Power Ranger and Murk in Aquaman, carries the sophisticatedly twisted background of his character with clarity. It could be difficult to stand out in a show like Black Mirror where the storylines are so intricately woven.
Every visual follows the tone in "Striking Vipers". It's amazingly vivid when you'd expect and dark when it feels as though everyone is being covert. The outcome will leave you asking all the right questions about human connection.
—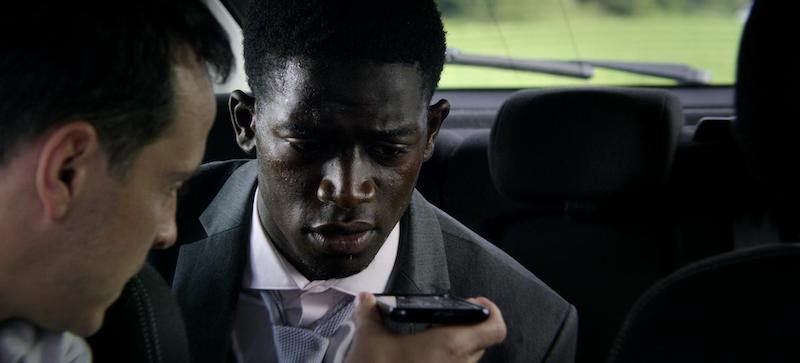 Smithereens
The second of the three episode season is "Smithereens" in which a disturbed rideshare driver has a bone to pick with technology and takes it out on those who cross his path. It's an interesting take on our modern lives, all the advances that have been made to create larger connectivity and how those advances may have failed us.
Irish actor, Andrew Scott—the hot priest from Fleabag—is agitated but relatable. A flailing rant about cellphones is comical, not because it's off base but because you could imagine that friend of yours who is vehemently unattached to their phone saying it. The striking realism of this episode adds to its creep-out effect. Where the supremely written interactions were highlighted in "Striking Vipers", in "Smithereens" it's the plot that takes the spotlight. Topher Grace enters near the end of the episode illuminating the possible positions of a real-life media-tech CEO. The suspense of this episode doesn't compare to the other two, but probably because it's more curious. The dangers of technology come through in a more stealthy manner and the human need for connection is challenged by the cost of that connection.
—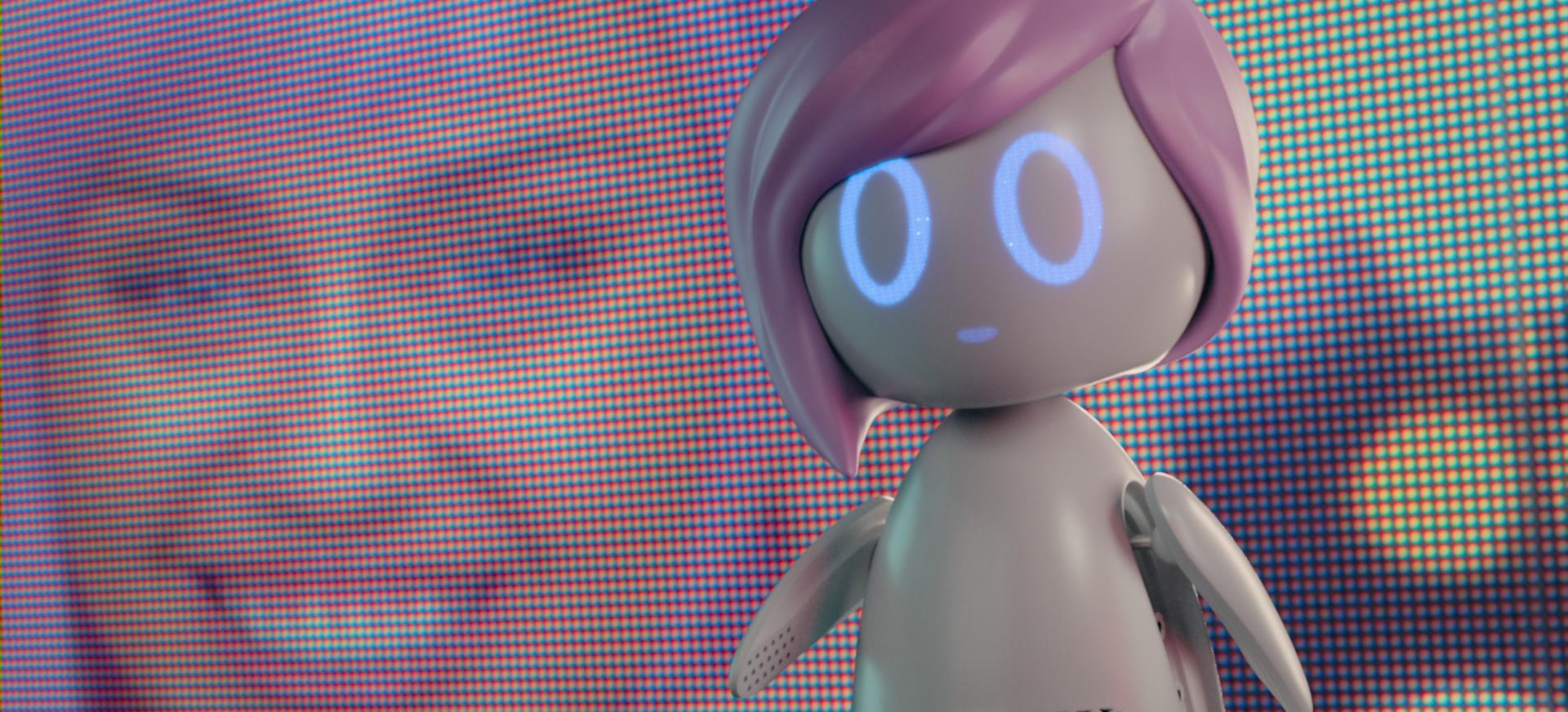 Rachel, Jack, and Ashley too
And then there was "Rachel, Jack, and Ashley too". Angourie Rice (Spiderman: Homecoming) is Rachel, a lonely teenager in a new town who desperately needs companionship. Her sister Jack, played by Madison Davenport, is dealing with her own issues, so the girls reside lonesomely together with their father. Miley Cyrus plays a pop star, Ashley O, who lives in the limelight at great expense. The life of Ashley will be all too real for some entertainers. Which, hopefully, won't be lost on the audience. Ashley is a voice but does not have one, Rachel has a voice but is socially invisible. The juxtaposition of the individual stories makes each one sting. In their world, the stunning advances of technology are all around and when combined the result is show-stopping.
—
At the End of Season 5
During Black Mirror, introspective questions and reflections on modern life abound. A fantastic element of Charlie Brooker's skill is how he doesn't just tell a captivating story but asks a question at the same time. This season doesn't disappoint but the suspense is not quite as strong as other seasons. At times it may feel like something is lacking but each episode is artful. The three overall are entertaining, surprising, and thought-provoking.