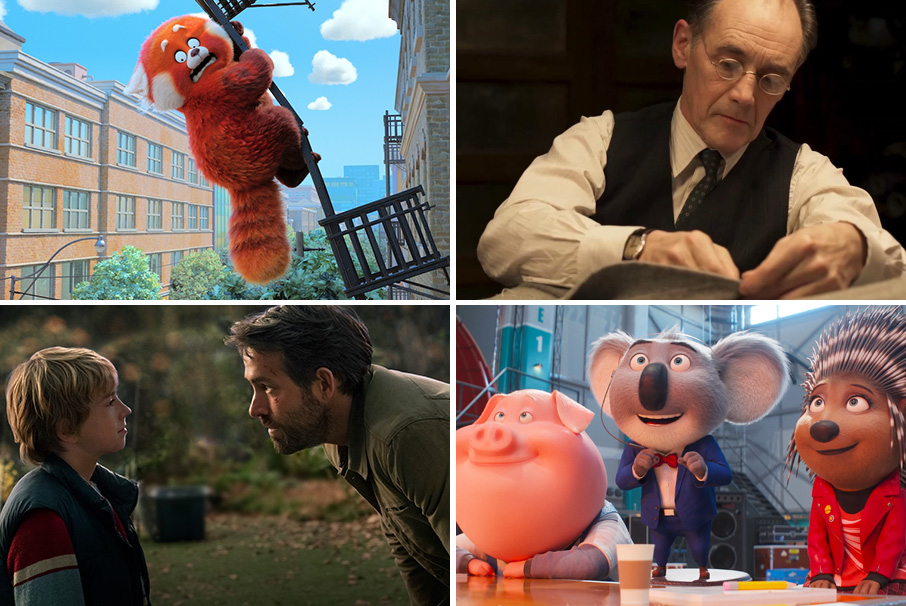 You know how we do it, Geek Girl Riot has the lowdown on everything you need to watch, including Turning Red, The Outfit, The Adam Project, and more.
Turning Red
Sherin and Julian kick things off by talking about Turning Red, Domee Shi's debut feature length film about a girl who turns into a giant red panda whenever her emotions get too big (that's real, y'all). Sherin says, "Domee Shi has this amazing way of imbuing metaphor and illusion into explorations of family dynamics that are especially relatable for people of Chinese descent but also for the children of immigrants of every culture."
Our Rioters get into the animation style and the storytelling and tell you why they're so excited for you to see it when it hits Disney+ on Friday. Julian adds, "Turning Red is really great and—I hope no one takes this the wrong way—this is the best possible Teen Wolf remake anybody could have ever conceived. It uses all the same themes of growing up and puberty and making a change in life, embracing other sizes of yourself with an added wonderful parent plot."
The Outfit
Next up our dynamic duo dig into The Outfit, the new thriller starring Mark Rylance as a Savile Row cutter who gets tangled up in a dangerous plot with a group of mobsters who he often serves at his Chicago store. Sherin says of the film, "The Outfit is a boiling pot in a lot of ways. It feels like a murder mystery but it is more like a locked-room thriller, unfolding the ways the characters have affected each other's lives and causing us to question who will survive the night." Our hosts talk about the storytelling, the cast, and the visuals. Julian comments, "You see The Outfit's influences but they're used in a way that doesn't feel like a copy or a complete homage. It doesn't take you out of the story because you're so into it through the tight writing. It's all on point." Stay tuned to hear some clips from a special Q&A with director Graham Moore, moderated by GGR's friend and fantastic critic, Nell Minow. Watch The Outfit in theaters on March 18th!
The Adam Project, Sing 2 + More TV & Movie Love
To close out, Sherin and Julian tease The Adam Project, the upcoming Netflix movie starring Ryan Reynolds as Adam, a man who travels back to meet his past self and save the future. Sherin says, "This has the feel of the big, family sci-fi action adventures from the 80s… So, if you're into those stories because of the nostalgia or you have parents who loved those movies and taught you to too, you're going to enjoy this." You can also read Julian's full review here. Then GGR throws it back to our chat about Sing 2, before highlighting some of the wonderful promotional boxes they have been getting for Awards Season. Our hosts also dig into some past most-watched lists from Netflix and shout out some more properties they're loving.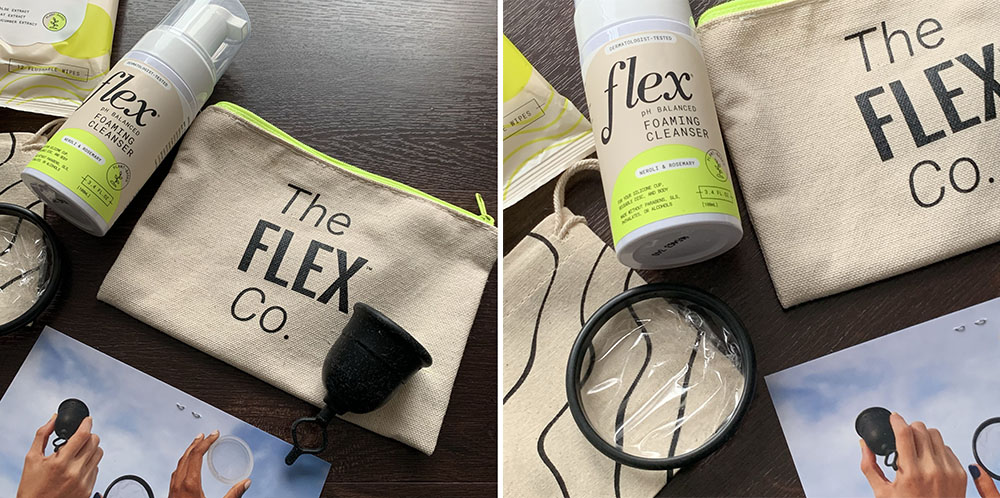 Take control of your period with Flex. Their period products are easy to use, body-safe, and designed for all-day comfort—plus they're great for Mother Earth! The Flex Cup is the reusable menstrual cup with a patented pull-tab so it removes like a tampon, while the Flex Disc is a single-use menstrual disc that can be worn for up to 12 hours and holds as much flow as 3 super tampons—so you've got some good options. Go to flexfits.com/ggriot and use code ggriot for 20% off Flex Disc Starter Kits—or 10% off your first Flex Cup—PLUS free U.S. shipping! 
—
Tune in to Geek Girl Riot on idobi Radio every Tuesday at 11pm ET / 8pm PT for your dose of late-night geekery. 'Til next time, see a list of everything our Rioters talked about below:
LINKS:
 – Turning Red
 – The Adam Project
 – The Outfit
 – Bao
 – Black Panther
 – Teen Wolf
 – Degrassi
 – Lizzie McGuire
 – Hannah Montana
 – The Cheetah Girls
 – Gravity Falls
 – Chowder
 – The Amazing World of Gumball
 – The Ice Age Adventures of Buck Wild
 – Scott Pilgrim vs. The World
 – Godzilla
 – Teen Wolf (MTV)
 – The Tell-tale Heart
 – Sherlock Holmes
 – The Batman
 – Peaky Blinders
 – The Maze Runner
 – Jujutsu Kaisen 0
Podcast: Play in new window | Download