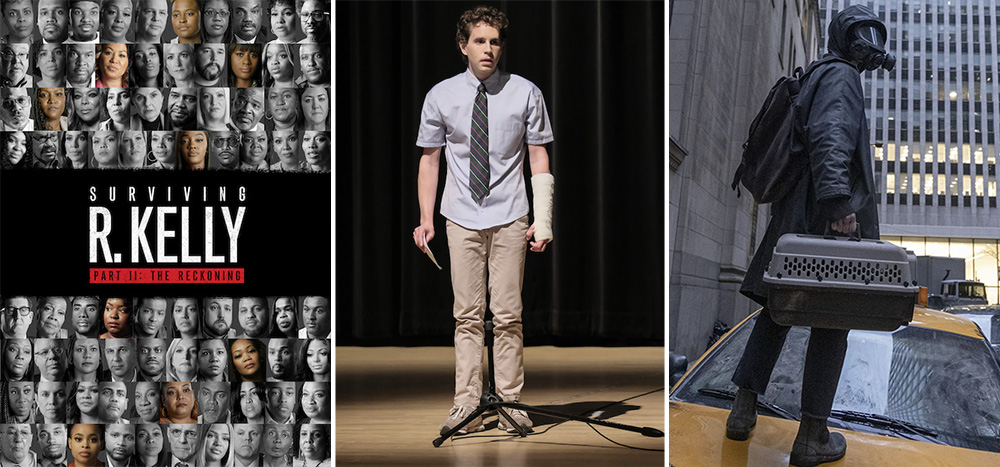 L–R: Surviving R. Kelly // Dear Evan Hansen (photo credit: Universal Pictures) // Y: The Last Man (photo © 
2021, FX Networks)
Y'all ain't ready for the latest Geek Girl Riot…our Rioters talk about the completely warranted, guilty on all counts R. Kelly verdict, the problems with Dear Evan Hansen, and the highs and lows of Y: The Last Man.
R. Kelly Found Guilty of All Charges
After over three decades of horrific abuse and crimes, R. Kelly is finally being brought to justice. This week he was found guilty on all eight counts of sex trafficking and one count of racketeering, and faces 10 years to life in prison. As we await the sentencing, Sherin, Julian, and Kat express their relief for this long-overdue verdict and share their thoughts on Kelly's years as a sexual predator.
Dear Evan Hansen
Dear Evan Hansen is the musical about a boy struggling with anxiety who, when faced with tragedy, makes choices that set up a domino effect of pain and manipulation. Sherin, Kat, and Julian have mixed feelings about the movie adaptation of the much-lauded Broadway musical. They get into why the character of Evan Hansen is hugely problematic and how storytelling too often frames selfish or destructive acts as heroic.
Y: The Last Man
Speaking of problematic men…we throw it back to our segment on Y: The Last Man, the new FX on Hulu adaptation of the beloved Vertigo comic book series by Brian K. Vaughan and Pia Guerra. Sherin and Renee give a spoiler free preview, digging into the highs, the problems, the characters, and the themes.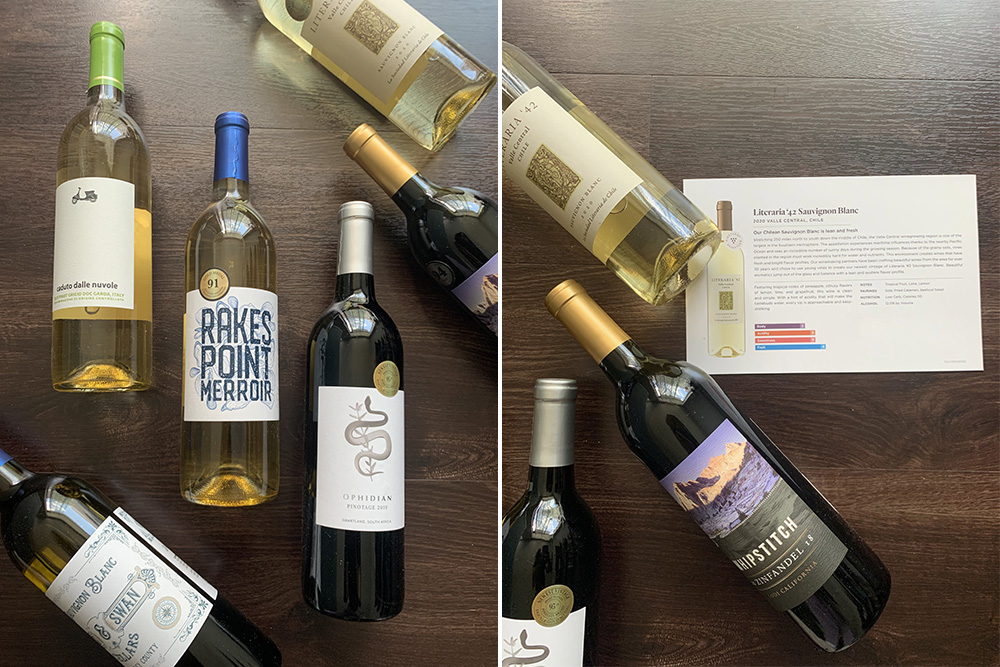 Firstleaf (keep scrolling for a sweet deal!)
Fall is officially here which means it's time to cozy up & drink some wine by the fireside! And we've teamed up with Firstleaf for a special deal to get you ready to toast. Their wine club curates and ships boxes of wine full of fruity faves or new recommendations from the world's best winemakers! Save time, money, and stress with Firstleaf, the wine club designed with you in mind! Join today and you'll get 6 bottles of wine for $29.95 and free shipping! Just go to tryfirstleaf.com/ggriot.
Tune in to Geek Girl Riot on idobi Radio every Tuesday at 11pm ET / 8pm PT for your dose of late-night geekery. 'Til next time, see a list of everything our Rioters talked about below:
LINKS:
 – Dear Evan Hansen (julian's review | kat's review)
 – The Dark Knight – racketeering scene
 – Law & Order
 – The Boondocks
 – South Park
 – Surviving R. Kelly
 – The Godfather
 – The Godfather II
 – Scarface
 – The Perks of Being a Wallflower – Stephen Chbosky
Podcast: Play in new window | Download