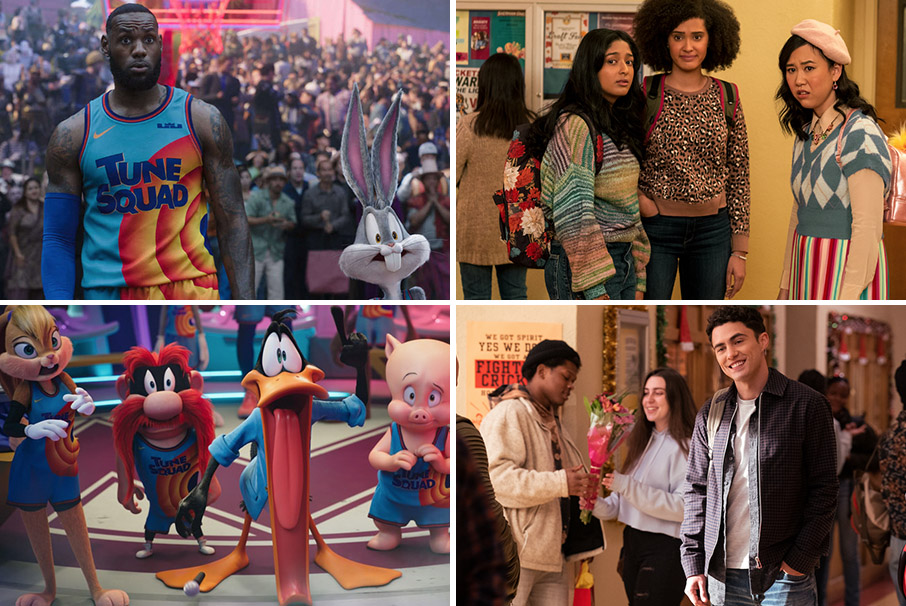 L: Space Jam: A New Legacy (photos © 2021 Warner Bros. Entertainment Inc.) // R: Never Have I Ever (photos: 
Isabella B. Vosmikova/Netflix © 2021)
Things are about to get wild 'cause the latest Geek Girl Riot's talking all things Space Jam: A New Legacy and Never Have I Ever S2.
Welcome to the Space Jam: A New Legacy
Space Jam: A New Legacy is hitting theaters and HBO Max on Friday, which means our Rioters are pre-gaming to get you fired up. Sherin and Julian kick off with a rundown of the original Space Jam and why it's so iconic. Then Julian sets up Space Jam: A New Legacy and draws the parallels between the two (and tells you why you shouldn't call it Space Jam 2). Hear why it's a must-watch for sneakerheads, basketball fans, and animation lovers alike.
Never Have I Ever S2
We've been crushin' hard on Never Have I Ever since it first hit Netflix—and now it's back for S2, which means we've gotta throw some heart-shaped confetti in the air. Sherin and Alex kick off their NHIE love-fest by setting you up for the series at large and breaking down the characters. Then they dive into the themes and relationships for a spoiler-free teaser of S2, including that all-important debate: Paxton or Ben? Binge-watch Never Have I Ever S2 on Netflix tomorrow (and thank us later).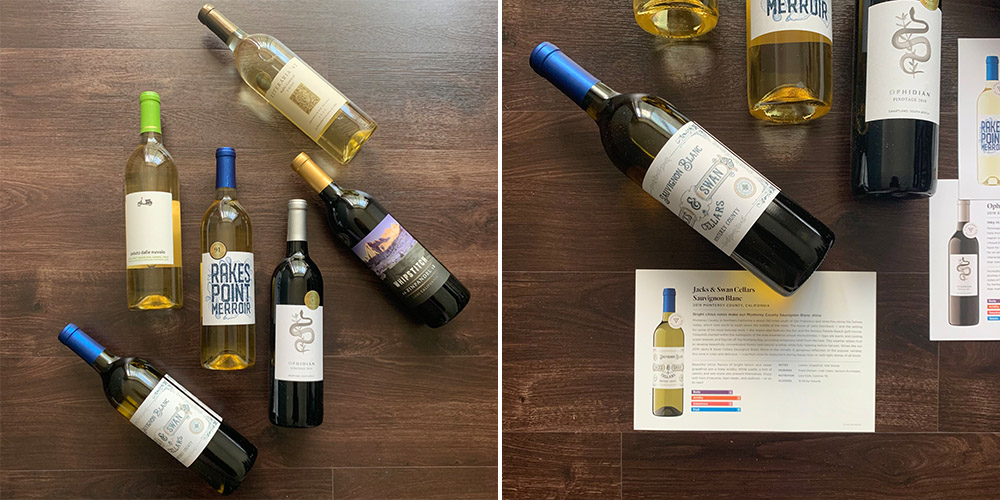 Firstleaf (keep scrolling for a sweet deal!)
Pour yourself a glass of vino and toast to a new GGR episode! We've teamed up with Firstleaf to serve up a special deal—their wine club curates and ships boxes of wine that are tailored to you. Just fill out a handy quiz and you can try their top selections from renowned winemakers all over the world! Whether you're by the water, grilling with friends, or taking it easy at home, Firstleaf is the perfect summer staple. Join today and you'll get 6 bottles of wine for $29.95 and free shipping! Just go to tryfirstleaf.com/ggriot.
Tune in to Geek Girl Riot on idobi Radio every Tuesday at 11pm ET / 8pm PT for your dose of late-night geekery. 'Til next time, see a list of everything our Rioters talked about below:
LINKS:
 – Never Have I Ever (read Sherin's S2 review)
 – Space Jam: A New Legacy
 – Space Jam
 – Anchors Aweigh
 – Who Framed Roger Rabbit?
 – The Boss Baby: Family Business
 – 30 for 30: Jordan Rides the Bus
 – The Last Dance
 – Seinfeld
 – 3rd Rock from the Sun
 – The Simpsons
 – Hook
 – Game of Thrones
Podcast: Play in new window | Download