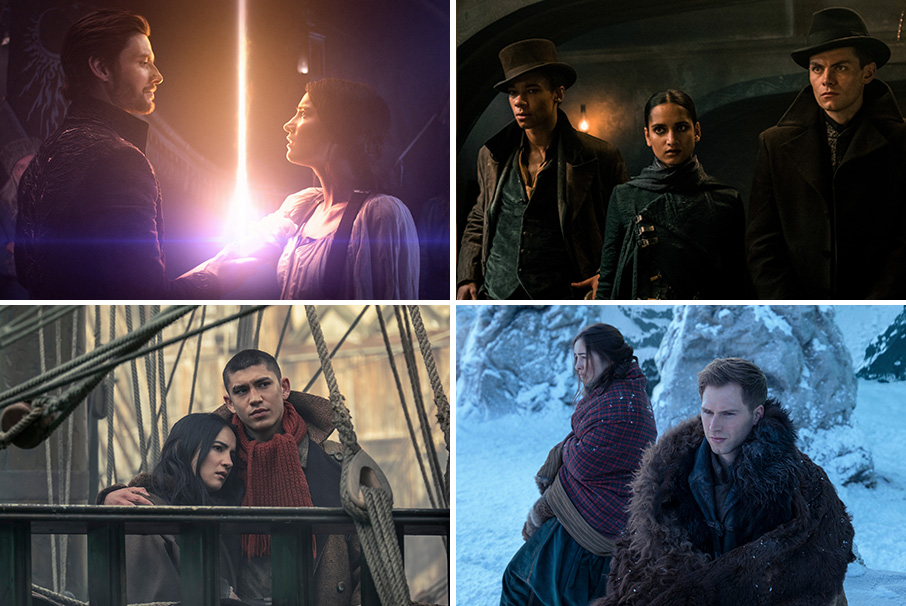 Photos: Attila Szvacsek / courtesy of Netflix © 2021
Calling all Crow Moms and Heartwrenders: Geek Girl Riot is diving into Shadow and Bone for our all-spoiler reaction episode! You have been warned: Make sure you've seen the whole season on Netflix before joining us for all the tea & Grishaverse goodness.
First Impressions & the Hooks that Captured Us
Sherin, Alex, and Mae are joined by pop culture critic and Grishaverse aficionado Sandie Angulo Chen to dig into the series, starting with their first impressions and anticipation. They discuss why people love Leigh Bardugo's Grisha and Dregs so much, before sharing what hooked them.
The Characters & Our Fave Moments
Whether our hosts had favorite characters from the books or expectations of OTPs, the series helped change (or affirm) their hopes. They dig into the characters they loved most and the ones they wanted more of, before getting into the moments where the show missed—and the moments that made the show shine.
Everything Else + What We Want to See Next!
Shadow and Bone S1 is just the beginning—there's a whole lot of Grishaverse to explore and our Rioters get into what they'd like to see next. Sherin says of the series: "If I don't miss my guess, it's going to be a hit. Everything comes together in very satisfying ways. The epic fantasy beats play out well, there are great characters, insurmountable odds, and a winning sense of humor. The writing, as Eric Heisserer is known for, is well composed, taut, and exciting—and it's all fueled by relatable emotion. My anticipation for season 2 is real."
Reminder: This episode is full of spoilers—come back once you've seen all of Shadow and Bone (or check out our spoiler-free teaser of the show).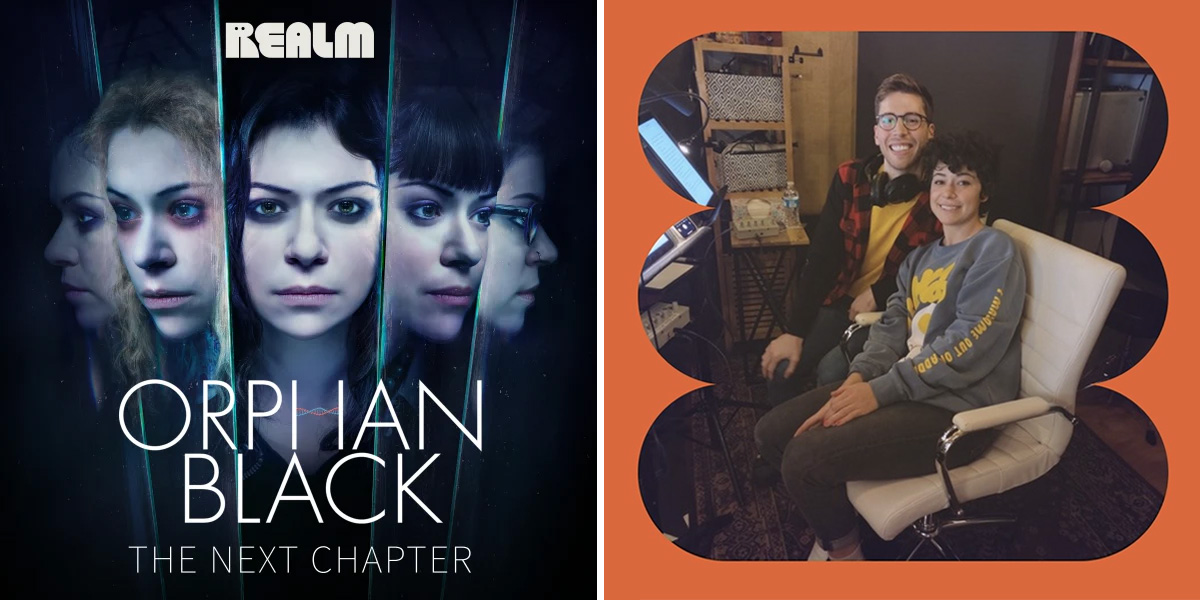 Realm presents Orphan Black: The Next Chapter (photos via Instagram) - keep scrolling to find out more
Does your soul have an Orphan Black-sized hole in it? Well, wipe away your tears because Orphan Black: The Next Chapter is here to enthral you. Starring Emmy award-winning actress Tatiana Maslany, Realm presents the official continuation of the hit TV series, that takes place eight years after Project LEDA was destroyed for good…but there are still mysterious events threatening to wipe the clones out. You can listen to this immersive show thanks to Realm, the audio entertainment company that creates original fiction podcasts, including official continuations of popular franchises. 
Listen to Orphan Black: The Next Chapter
available wherever you get your podcasts.
Tune in to Geek Girl Riot on idobi Radio every Tuesday at 11pm ET / 8pm PT for your dose of late-night geekery from our team of Rioters. 'Til next time, see a list of everything our Rioters talked about below:
LINKS:
 – Shadow and Bone (read our review)
 – Shadow and Bone trilogy – Leigh Bardugo
 – Six of Crows duology – Leigh Bardugo
 – King of Scars duology – Leigh Bardugo
 – Ocean's Eleven
 – Guardians of the Galaxy
 – Ninth House – Leigh Bardugo
 – Divergent – Veronica Roth
 – To All the Boys film series
 – To All the Boys book series – Jenny Han
 – Arrival
 – Story of Your Life – Ted Chiang
 – The Witcher
 – Game of Thrones
 – Pitch Black
 – Bridgerton
 – The Mortal Instruments: City of Bones
 – Percy Jackson
 – Elseworlds (DC comics)
 – Voyagers
Podcast: Play in new window | Download