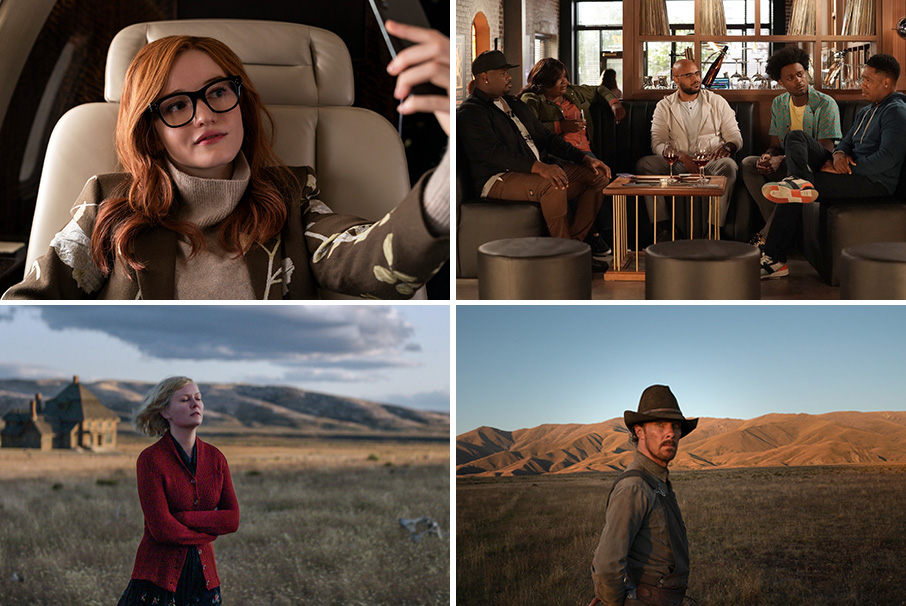 Geek Girl Riot has got your binge-watch list covered—we talk Inventing Anna and Grand Crew, before revisiting our preview review of The Power of the Dog.
Inventing Anna + Grand Crew
Shondaland strikes again with Inventing Anna. Coming to Netflix on Friday, the new series is based on the true story of Anna Delvey, a con artist posing as a wealthy European heiress who scammed her way into the New York's social scene. Sherin says of the show: "Shonda is the finest maker of fresh pressed juiciness! She takes drama and adds a spritz of scandal, a hint of hilarity, and her classic "what just happened" twists to Inventing Anna, but when you realize she dropped socioeconomic power dynamics, anti-sexism, and Black excellence into the mix, that's when you'll know you've been served." Sherin and Alex get into the characters and storytelling and why this is an absolute binge-watch. Sherin continues, "Inventing Anna isn't my favorite Shonda Rhimes show—but in the Shondaland hierarchy it doesn't have to be the best to be good."
"Imagine a stitch, combining the investigative style of Law & Order with everything intrinsic to a Shondaland series, including the pivoting plotlines, messy humanity, and the nearly diabolical (it's so clever) dialogue. That's what you'll get with this new Netflix limited series, Inventing Anna." –Sherin Nicole
Then Sherin closes out the segment with a toast to Grand Crew, a series all about Black love and friendship that you don't want to miss. Catch up on season 1 on Peacock now!
The Power of the Dog
To celebrate the fact that The Power of the Dog has been nominated for 12 Oscars, GGR is revisiting our preview review. Sherin, Day, Renee, Kat, and Drew share their thoughts on the film, getting into the characters and performances from the fantastic cast. Then our hosts break down the cinematography, direction, and symbolism, before closing out with why they think it deserves an Oscar (yeah, we called it). See The Power of the Dog in theaters and on Netflix now.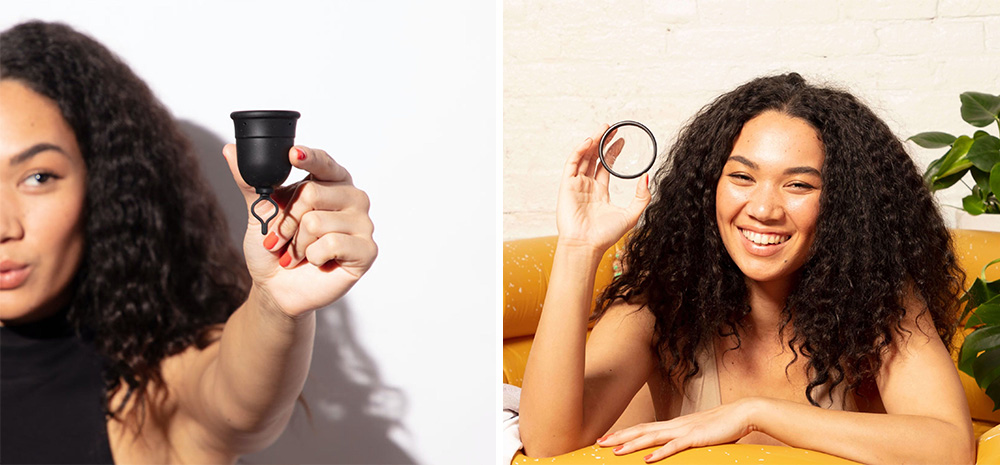 Finding the right period products for your body is a breeze thanks to Flex! Their period products are easy to use, body-safe, and made for all-day comfort. The Flex Disc is a single-use menstrual disc that can be worn for up to 12 hours and holds as much flow as 3 super tampons, while the Flex Cup is the reusable menstrual cup with a patented pull-tab so it removes like a tampon! Flex's products are great for the environment too so it's a win for everybody. Go to flexfits.com/ggriot and use code ggriot for 20% off Flex Disc Starter Kits—or 10% off your first Flex Cup—PLUS free U.S. shipping! 
—
Tune in to Geek Girl Riot on idobi Radio every Tuesday at 11pm ET / 8pm PT for your dose of late-night geekery. 'Til next time, see a list of everything our Rioters talked about below:
LINKS:
 – Inventing Anna
 – Grand Crew
 – Ozark
 – The Power of the Dog
 – Crimson Peak
 – Zola
Podcast: Play in new window | Download