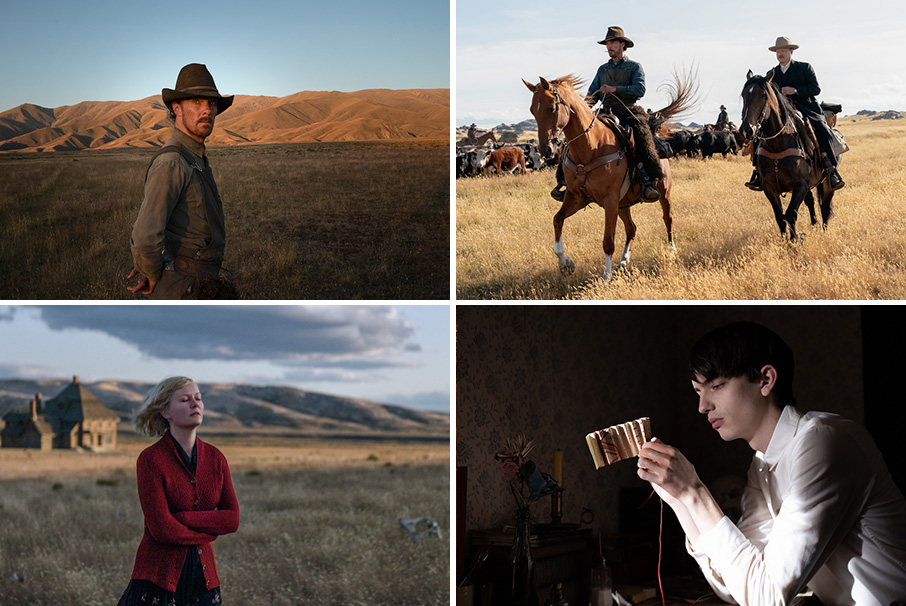 Photos: Kirsty Griffin/Netflix
Geek Girl Riot attended a special Netflix screening of The Power of the Dog over the weekend at DC's Landmark E Street. Hear our spoiler-free teaser all about the stunning new film and why you need to see it.
The Characters + Performances
In 1925 Montana, the Burbank brothers are wealthy ranchers who are very different. When they meet Rose and her son Peter, the four are drawn into a tense and menacing battle of wills that will leave you completely on edge. Sherin, Day, Renee, Kat, and Drew share their thoughts on the film, beginning with a breakdown of the characters and performances from the incredible cast. Sherin says of the movie: "The Power of the Dog is methodical, slow-burning, and immersive. This is classic filmmaking."
The Themes
Next up our Rioters dive into some of the themes that run throughout the story, including the strong feelings of yearning, its commentary on toxic masculinity, and how the film portrays freedom (or lack thereof). Sherin says, "You'll keep waiting for the axe to fall…and it doesn't…and it doesn't…and the tension builds to the bursting point. Perfectly benign moments take on sinister hues in The Power of the Dog, you know something is deadly wrong, tensions hang over your head, and then the axe finally falls and it's a hell of a payoff."
The Filmmaking
Our hosts have so many good things to say about The Power of the Dog—in this segment  they get into the cinematography, direction, and why they think it deserves an Oscar. Then they touch on some of the symbolism that traumatised them (yup), before closing out with their final thoughts. See The Power of the Dog in theaters on November 17 and on Netflix on December 1. 
Uncommon Goods: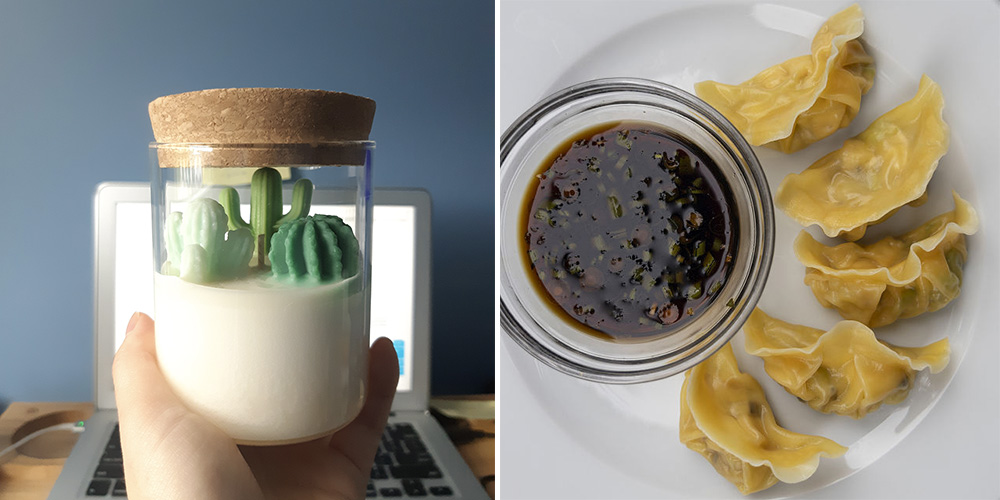 L: 

Terrarium Candle

 // R: 

Dumplings Two Ways experience

 found on 

Uncommon Goods
Gift-giving is our fave pastime and our team-up with Uncommon Goods just made it even sweeter. Their site has a huge selection of gifts—from candles to dumpling cooking lessons, whiskey brewing kits to handmade goodies—you'll be able to find the perfect presents for everyone in your life! To get 15% off your next gift, go to uncommongoods.com/ggriot. Don't miss out on this limited time offer! Uncommon Goods. We're all out of the ordinary.
—
Vuori: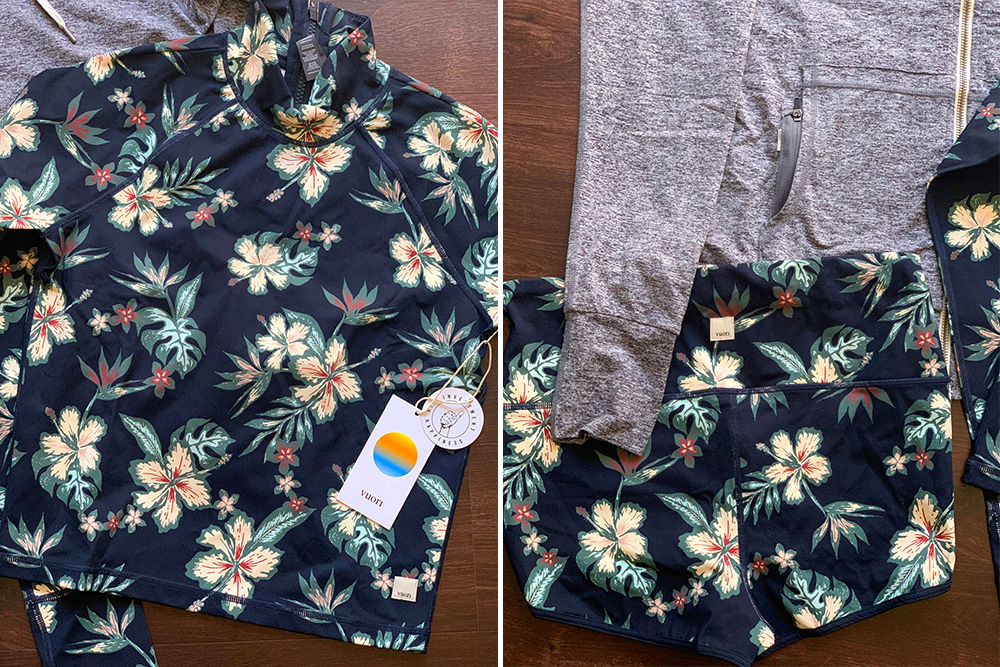 Working out has never looked so good when you're dressed in Vuori. Their workout gear is fabulous inside and outside of the gym–and it's comfy too! Not only that but Vuori is good for the planet: Vuori is 100% offsetting their carbon footprint–so you can feel good in every way! Get 20% off your first purchase at vuori.com/ggriot AND enjoy free shipping on any U.S. orders over $75 with FREE returns!
—
Modern Fertility: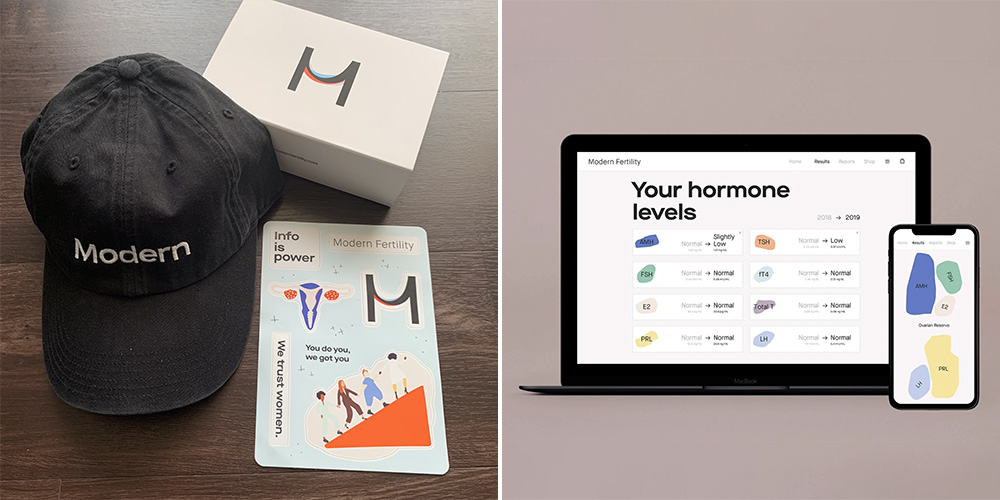 Photo via 

modernfertility.com
Did you know that a simple finger prick could unlock the power of information about your reproductive health? Modern Fertility is the easy way to test your fertility hormones at home–from egg count, menopause timing, thyroid issues, PCOS. Yup, you can simply prick your finger, send in your kit, and get personalized results within 10 days! Get $20 off your Modern Fertility test when you go to modernfertility.com/geekgirl. 
—
Tune in to Geek Girl Riot on idobi Radio every Tuesday at 11pm ET / 8pm PT for your dose of late-night geekery. 'Til next time, see a list of everything our Rioters talked about below:
LINKS:
 – The Power of the Dog
 – Crimson Peak
 – Zola
Podcast: Play in new window | Download