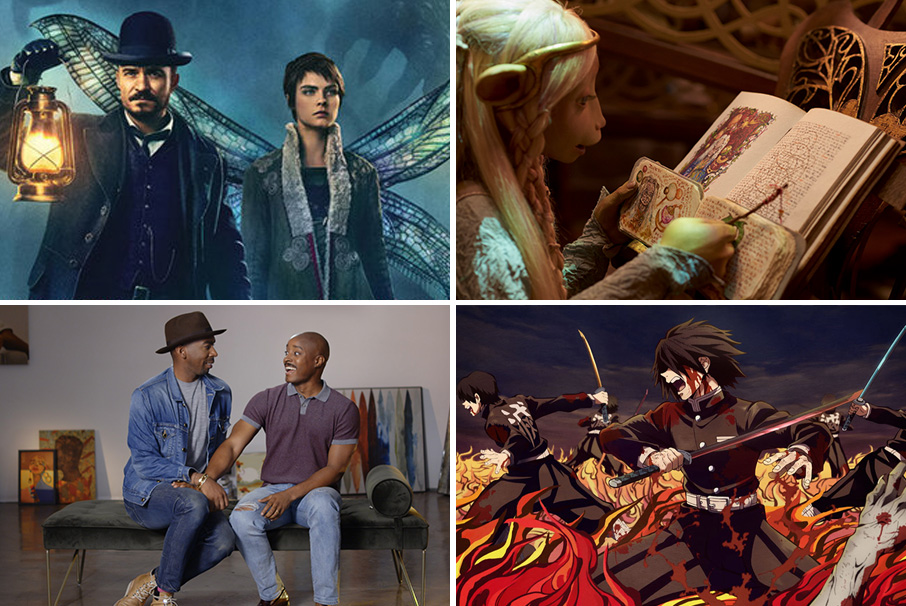 CW from top left: Carnival Row // The Dark Crystal: Age of Resistance (photo: Kevin Baker) 
// Demon Slayer: Kimetsu no Yaiba // Styling Hollywood (photo courtesy of Netflix)
On this episode of Geek Girl Riot we talk the internet #showdowns happening on the internet and share some new TV shows we're loving.
Who Ya With?
We're in the age of Twitter beef, brand showdowns, and #shade-matches. Sherin, Philip, and Monique dig into the latest wars happening between Popeyes vs. Chick-fil-A over the best chicken sandwich, Disney vs. Sony over the future of Spider-Man, and even Monique vs. Philip (that's how heated this gets, y'all). 
Turn Up the TV Magic
Cancel all your plans, we have your Friday binge-sesh sorted. Carnival Row hits Amazon Prime on Friday, while Netflix is dropping The Dark Crystal: Age of Resistance and Styling Hollywood this week. That's a whole lotta magical! Sherin, Sarah, and Alex give you a sneak-preview and a long list of reasons why your weekend just got awesome.
The NFL + What's On Our Minds
Now it's back to the showdowns: Jay-Z just struck a massive entertainment deal with the NFL and it's causing the internet to melt the F down. Some people argue that it goes against Colin Kaepernick's incredibly important protests against the NFL (by the way, Kaepernick still doesn't have a new contract). Sherin, Philip, and Monique discuss the pros and cons of what the deal means for the sport industry. Then they squeal over Demon Slayer: Kimetsu no Yaiba which is a new anime they're loving, now available on Hulu or Crunchyroll. To close us out, Monique shares a wonderful story about her son, Panic! at the Disco, and why "Dancing's Not a Crime".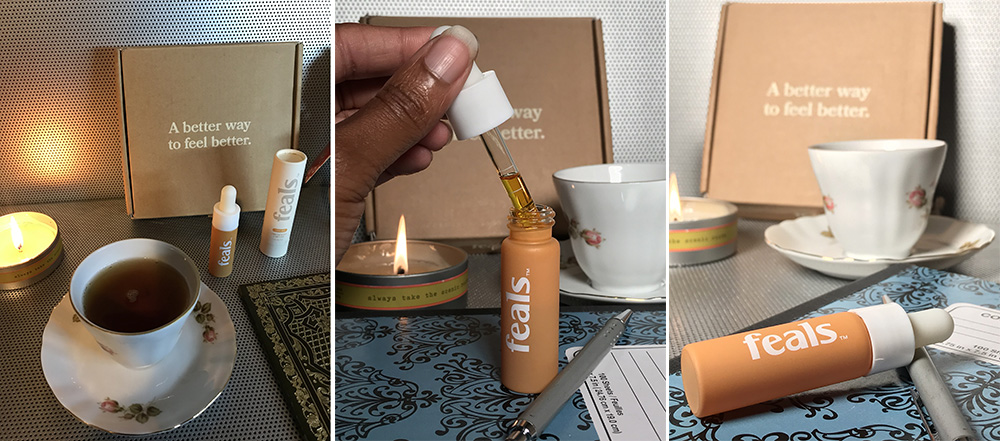 Feals
We always want you to feel good and Feals is a better way to feel better. Their premium CBD range will help keep your head clear—CBD has been proven to greatly reduce anxiety, pain, and sleeplessness. Get 50% off your first order with free shipping at feals.com/GGRIOT.
Tune in to Geek Girl Riot on idobi Radio every Tuesday at 11pm ET / 8pm PT for your dose of late-night geekery from our team of rioters. Til next time, see a list of everything our Rioters talked about below:
LINKS:
 – Spider-Man: Far From Home
 – Mad Max: Fury Road
 – Bewitched
 – Spider-Man: Into the Spiderverse
 – Spider-Man 2
 – Twilight
 – The Little Mermaid
 – Carnival Row
 – Styling Hollywood
 – The Dark Crystal: Age of Resistance (read our [p]review)
 – Demon Slayer: Kimetsu no Yaiba 
 – My Hero Academia
 – Naruto
 – The Dark Crystal (1982)
 – Game of Thrones
Podcast: Play in new window | Download