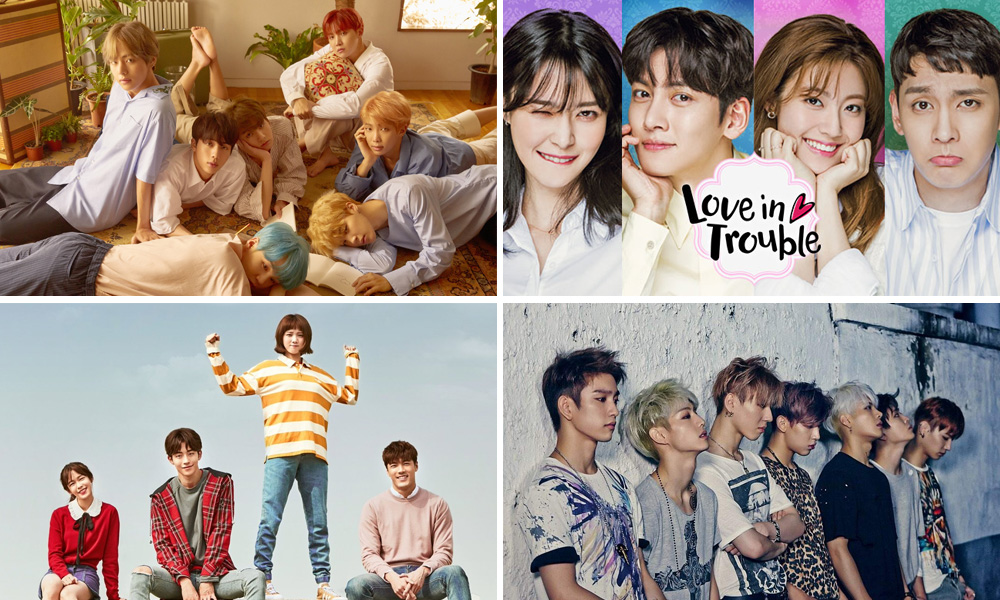 We're all about that k-pop and k-drama lifestyle at Geek Girl Riot, so this week we're back for our second k-drama-pop chat! First up Sherin, Angie, Mel, and Makeeya talk the k-pop they're loving right now. Mel also gives us her theories about the group on everyone's minds—and social media—right now: BTS. Then the ladies dig into the wonderful world of k-drama. Be warned: You'll wanna cancel all your future plans to stay in and watch their recommendations.
Listen to part one of our k-drama-pop chat
featuring special guest Maurene Goo here!
If you haven't heard, Geek Girl Riot is now on idobi Radio, in a new timeslot! Tune in every Tuesday at 11pm ET / 8pm PT for your dose of late-night geekery from our team of rioters. 'Til next time, check out the full list of k-pop + k-drama recommendations from this week's episode.
K-pop:
– BTS
– Big Bang
– f(x)
– CNBLUE
– Got7
– I.O.I
– Super Junior
– Exo
K-drama:
– Save Me
– Bride of the Water God
– Fight My Way
– Weightlifting Fairy
– Oh My Ghostess
– She Was Pretty
– My Love From The Star
– Duel
– Love in Trouble (Suspicious Partner)
– Train to Busan
– Goblin
– Battleship Island
– Seondal: The Man who Sells the River
– Criminal Minds (Korean version)
– Signal
– Lookout
– Frequency
– Tunnel
– My Sassy Girl
– Live Up To Your Name
– The Best Hit
– Stranger (Secret Forest)
– Manhole
– My Only Love Song
– The Good Doctor
– Somewhere Between
– My Love From Another Star (American remake)
– Ghost
– Hospital Ship
– Master's Sun
– Boys Over Flowers
– Legend of the Blue Sea
– My Love From Another Star
– Bounty Hunters
– Secret Garden
– Strong Woman Do Bong-soon
Podcast: Play in new window | Download