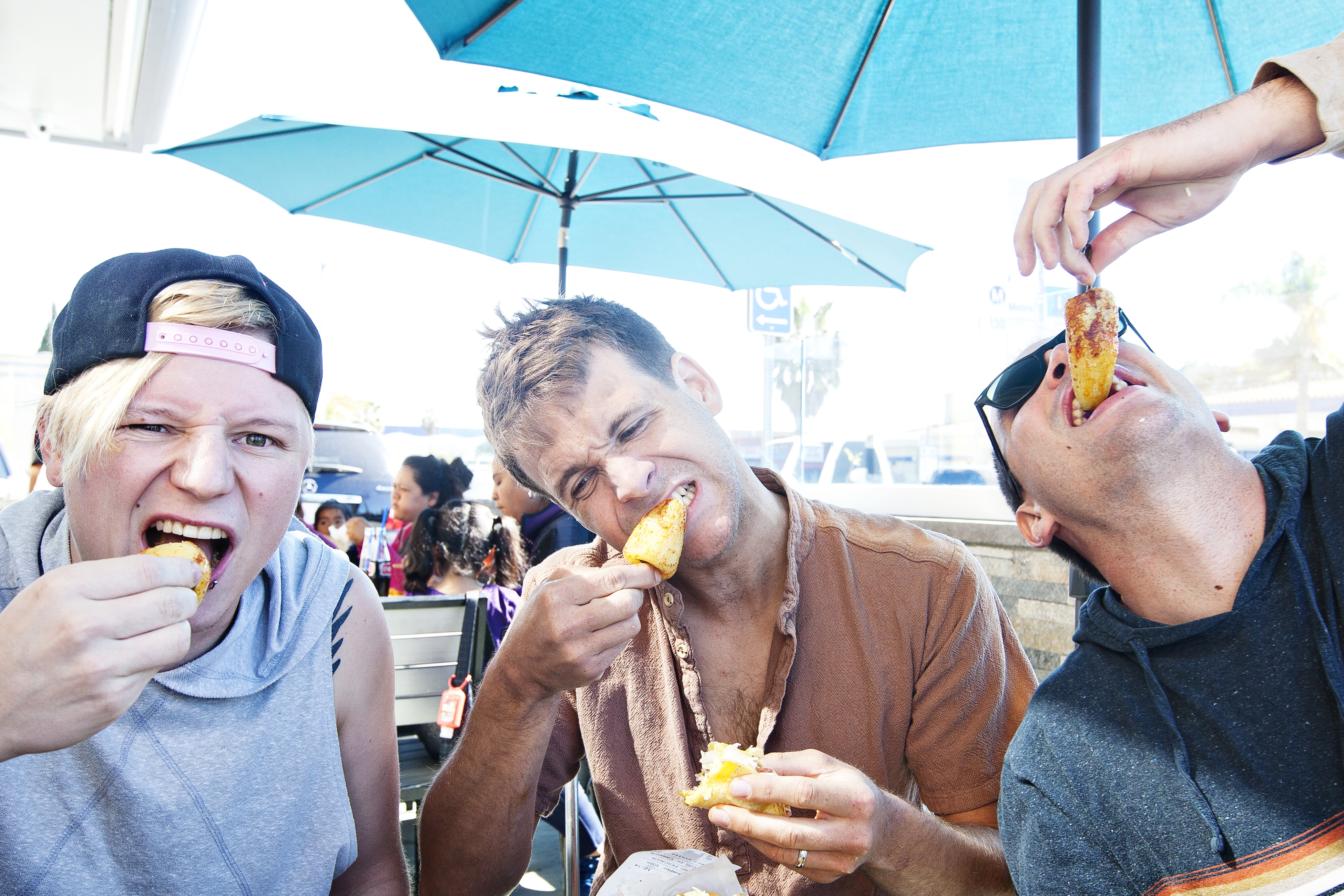 On this weeks episode of The Undiscovered Sound, Jeff speaks with Victory Kid and premiers a new single! Music is also featured by Forgetting Yesterday, Wavebreak, The Playbook and more!
Victory Kid are Southern California's answer to a question that has yet to be asked. With their high-energy blend of Pop-Punk, Ska and Rock they allude to a time when everything was possible and nothing was off the table. Their much anticipated debut LP illenials is set to release in Spring 2018 with their first single TUCK FRUMP, a protest song, released back in January.
Band founders Harrison (vocals, guitar), Nate Dawg (bass) and Carlo (drums) share a love for surfing, tacos, heartfelt music and political activism. In the early morning hours they can frequently be found at the beach in El Porto or at various Taco Trucks around Los Angeles.
Mastermind Allan Hessler (The Used, Goldfinger, Serj Tankian), engineered, mixed, mastered and co-produced illenials. All the horns were tracked by Matt Appleton from Reel Big Fish. The band draws inspiration from bands like Sum 41, Blink-182 and Sublime.
Singer Harrison had made a name for himself as solo artist in New York and LA before teaming up with Nate and Carlo to found Victory Kid. He wrote and co-produced the band's debut record, while Nate and Carlo took on arrangement duties. When they aren't busy with Victory Kid, the three of them tour the world with artists such as Saint Motel, Heffron Drive and Gingger Shankar.
Along with the audio premiere of "MY WORLD" We also premiered the music video which you can see here!
Music is also featured from:
THE PLAYBOOK
FORGETTING YESTERDAY
FIRE ANTS FROM URANUS
WAVEBREAK
STRIKE THREE
SNAKEFIGHT
Podcast: Play in new window | Download