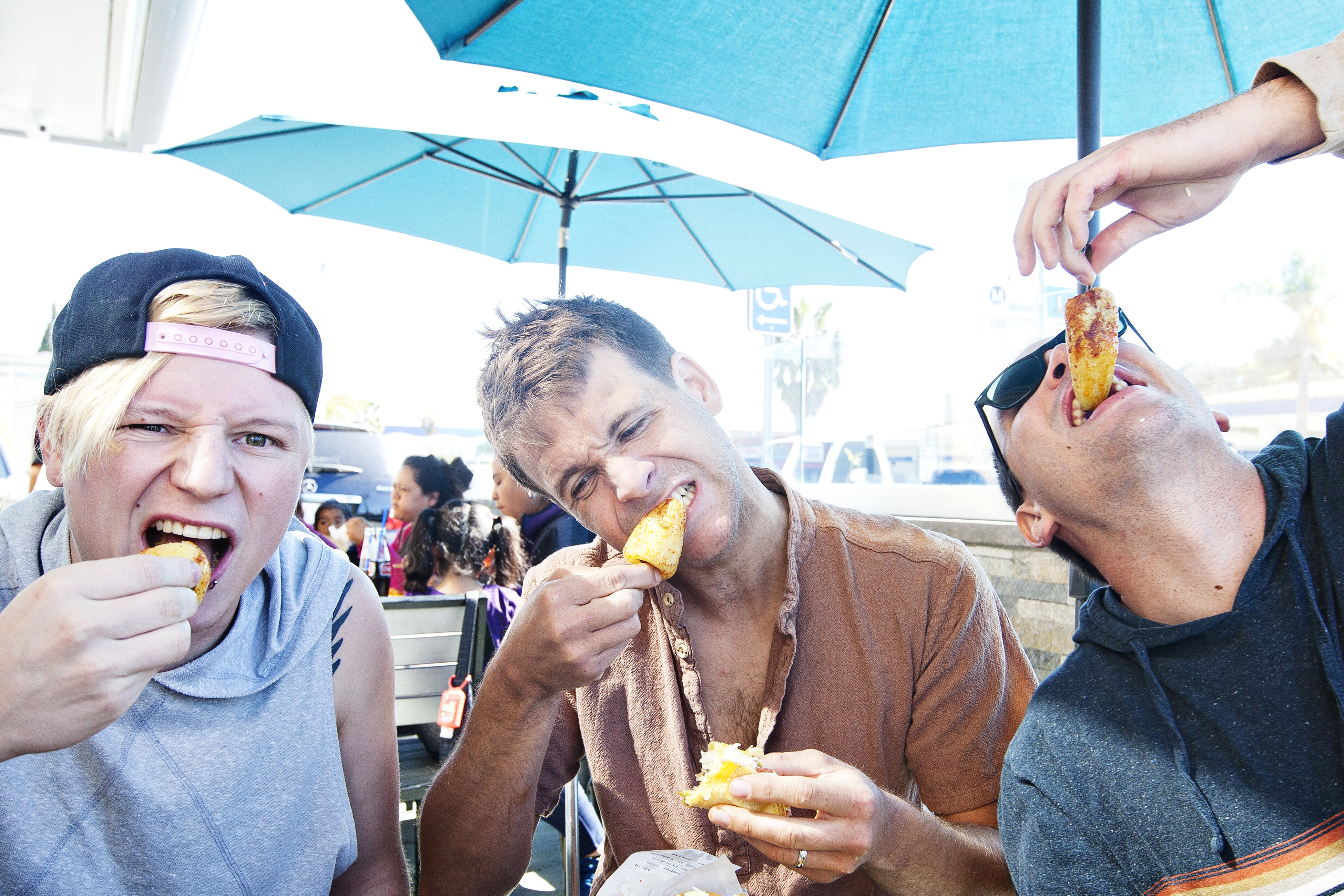 "My World" is a song about disconnecting from reality, finding your own happy place and building up the courage to go there. This eclectic blend of ska, reggae and punk calls for a fast-paced and funny music video, which director Yves Nicollier promptly delivers.
Get ready for all kind of weirdness, fun, love and even theft! The "My World" clip is based on the classic house party video we all know and love, but with a spin to keep things interesting. For example, what kind of weird ping pong is that? VK's drummer Carlo tells us:
"This is actually a game that we often play at my parties. Since the video was shot at my house, it was only logical to include it! The game is a version of round-the-table ping pong, with the added challenge of using anything that can be found in the garage as a paddle. The more absurd the paddle the more respect you earn—if you succeed at playing!"
With this authentic debut video, Victory Kid lays down a solid foundation for their upcoming album 'illenials (due out in May of this year). A fresh breath in a scene where too many artists choose to be tough and unapproachable, could VK be the next big thing? You decide! Meanwhile we are eagerly waiting for their next music video. It's already been announced for next month!
–Jeff Motekaitis, Undiscovered Sound
Tags:
Jeff Motekaitis
,
My World
,
The Undiscovered Sound
,
Victory Kid