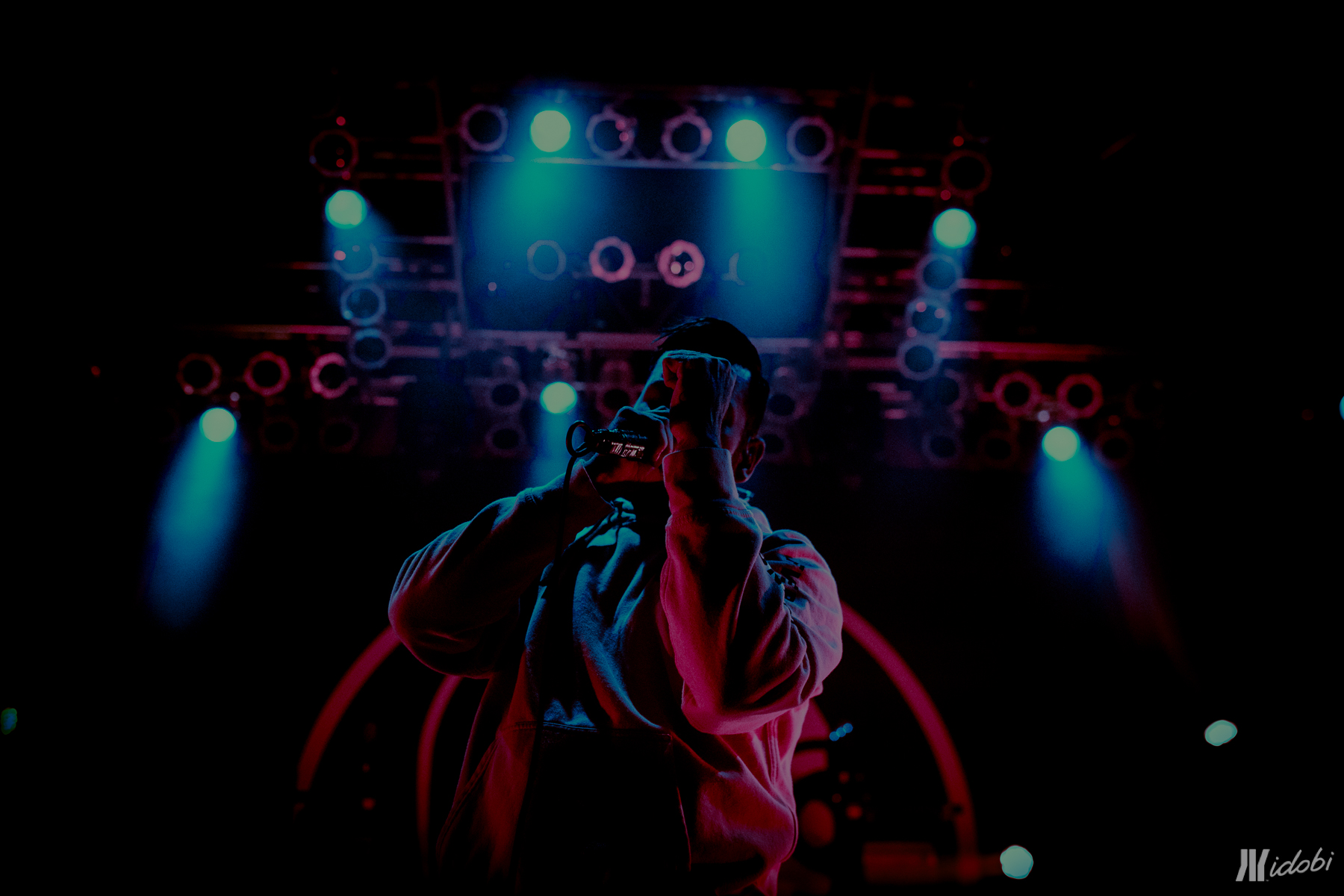 It's been a few years since I last saw Senses Fail so I was so excited to find out they were playing in Chicago. This time, they brought Reggie and the Full Effect, Have Mercy, and Household.
Unfortunately I missed the first few songs of Household due to being stuck in the venue's lobby but their remaining set was fantastic. Hailing from Minnesota, Household is comprised of Joshua Gilbert, Josh Czech, Matthew Anthony, and Nathanael Olson. The band is signed to Equal Vision and have a beautiful sound, much like if Have Mercy, Citizen, and Grayscale were merged.
Once Household finished, Have Mercy took the stage. I have been a fan of HM for years but hadn't been able to watch them until now. They played a pretty great mix of songs from all of their records including "Good Christian Man", "Let's Talk About Your Hair", and "Pete Rose and Babe Ruth".
Soon after, Reggie and the Full Effect began their set. This was my first time hearing them play but, after listening to Have Mercy and Household, I assumed they would make the transition into Senses Fail's sound and I was right. RATFE were a blast to watch and listen to. The bassist and guitarists were energetic, interacting with the crowd, and the whole band in general set the mood for the headliners.
When Senses Fail finally took the stage they blew me away as if it was my first time seeing them. Opening up with "Family Tradition", vocalist Buddy Nielsen did his signature split jump within the first few minutes of the set and kept up the same energy throughout. Although their album, If There Is Light, It Will Find You, only dropped a month ago, fans sang every word. Even after a relatively long set, they didn't want the show to end.
There's only a few days left on this tour, but keep your eyes peeled for upcoming shows from all of the bands and make sure you check out their music. Household recently released their album, Everything A River Should Be, and Have Mercy's Make The Best of It came out via Hopeless Records last year. Reggie and the Full Effect's album 41 is available now via Pure Noise Records. And one of my favorite albums so far, Senses Fail's If There Is Light, It Will Find You, is out now on Pure Noise.
Photos and words by Penelope Martinez
Senses Fail

Reggie and the Full Effect

Have Mercy

Tags:
Have Mercy
,
Reggie and the Full Effect
,
Senses Fail