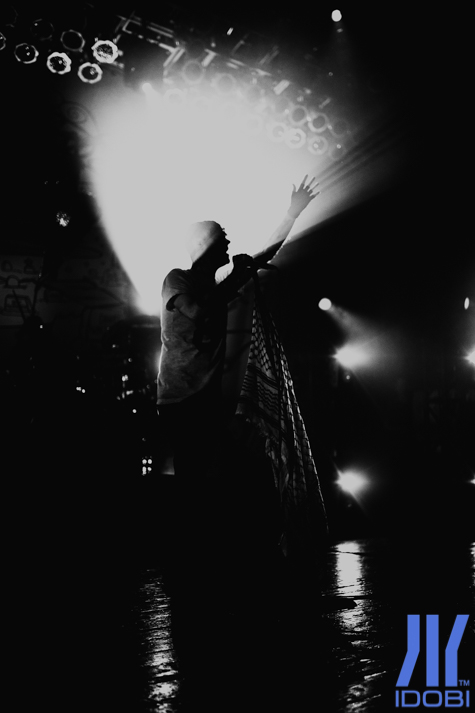 The iconic red heart of In Love and Death's album artwork, manifested onstage in the form of a physical prop, began to beat, slowly at first, and then faster and faster. Until finally, The Used burst into "Take It Away", the first track off the 2004 album, kicking off their second sold out show in Chicago at the House of Blues on Wednesday, May 18 as part of their 15th Anniversary Tour.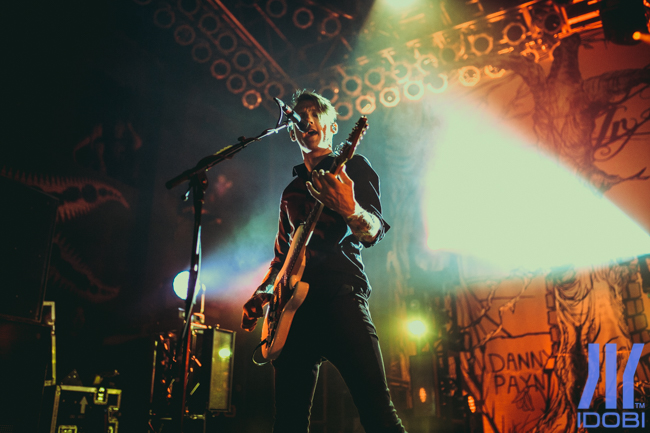 The set contained two brief covers: "Stand By Me", which was followed by a dedication to David Bowie and Prince. The second cover of the night happened in the middle of "Lunacy Fringe"; the lights turned green, yellow, and red, and a Bob Marley melody took the crowd by surprise, but they quickly joined in and yelled every word.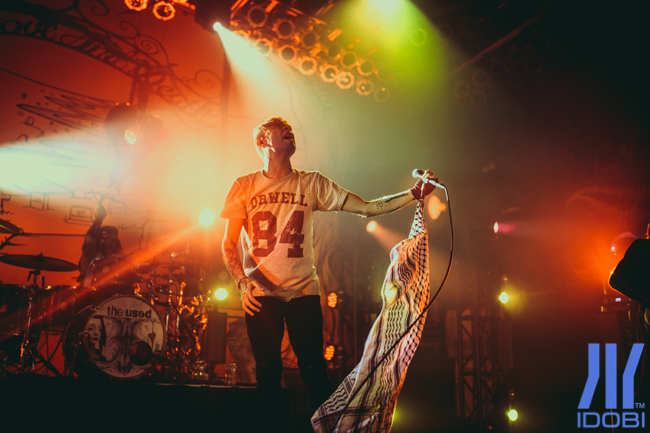 The crowd participation was the strongest factor of the night, with the audience often singing louder than vocalist Bert McCracken. During "All That I've Got", the band stopped mid-song to appreciate how impressive the crowd sounded. And what show isn't complete without a proposal onstage? Bert brought out his friend, David, and his now fiancée, in between songs, in what seemed like an innocent hello to the crowd. But it quickly became apparent there was another reason when David took the mic and turned to his girlfriend. Before he could even say the words, the crowd was cheering and hollering; and when there was finally a "yes," the room rejoiced in getting to be a part of the special occasion.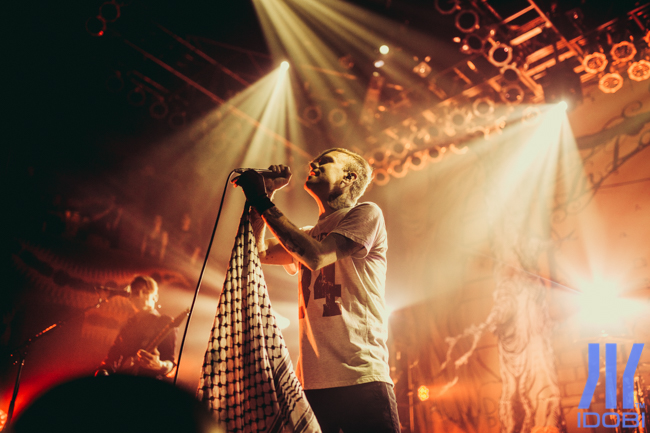 With the night drawing to a close, the spoken word beginning of "I'm A Fake" was conducted purely by the crowd, without any help from the band. But a show wouldn't be complete without an encore; as the band came back onstage and McCracken introduced the last song as "…the way I describe myself," "Pretty Handsome Awkward" took off. Those who were taking it easy in the pit for the duration of the set knew this was their last chance to let loose, and the whole floor bounced with rhythm. Whether fans were present for both nights or only one, everyone in attendance left with that nostalgic gut feeling of experiencing some of their favorite, defining songs live.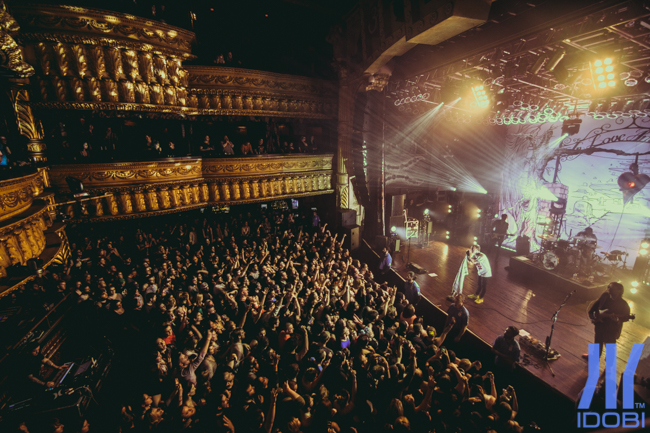 The Used have three stops left on their 15th Anniversary Tour, Denver May 20th and 21st, Las Vegas May 24th and 25th, and ending in Los Angeles on May 27th and 28th.

The New Regime
Tags:
The New Regime
,
The Used