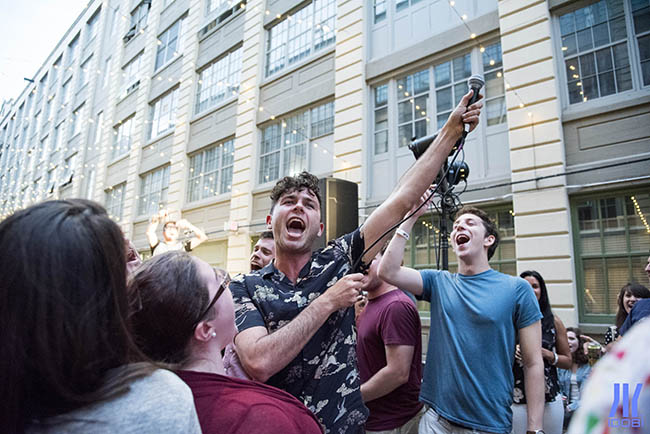 We kicked off the first week of summer by heading to the return of Baeble Music's Band + Brews Series in Brooklyn, NY for a relaxing of evening of music. On the bill this time around were Carl Broemel of My Morning Jacket, Great Good Fine Ok, and Arkells.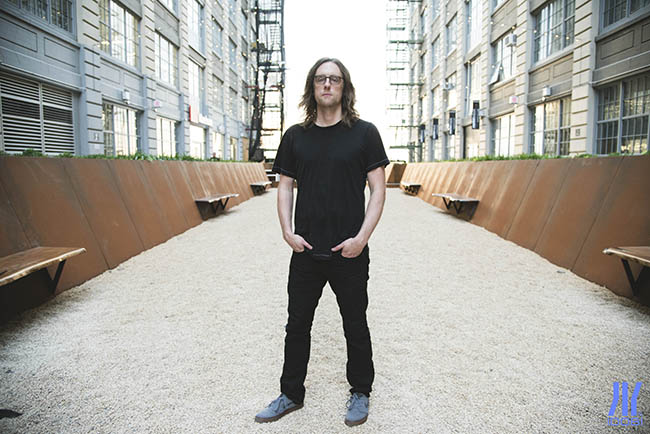 It was a treat to have Carl Broemel of My Morning Jacket open this secret show. As a fan of the band, getting to experience Carl's one-man set was incredible. Shifting from electric to acoustic guitar and then to saxophone, Broemel's entire set was truly a great start to the night. More importantly, his ability to play various instruments and loop them in his songs made for a fascinating performance. Continuing the show were New York's very own synth pop group Great Good Fine Ok, who took to the stage in colorful 90's-esque apparel infused with some traditional Chinese wardrobe. And their set was as electric as their look—it was impossible not to dance along to their music.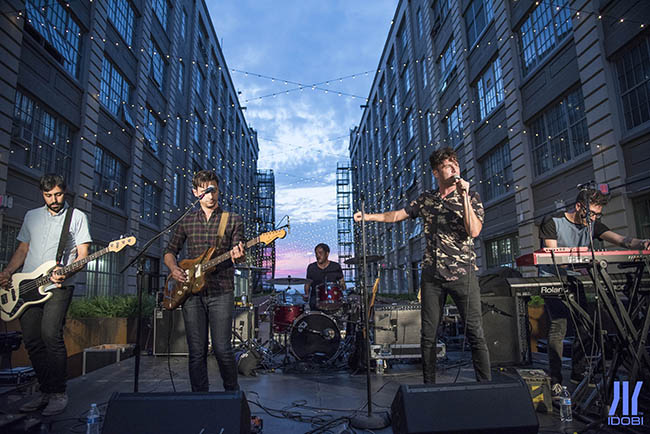 Closing out the show were Canadian natives, Arkells. There aren't enough words to fully describe the presence Arkells brought to the stage; just about every single person there was singing along throughout their set. And as if their infectious tunes weren't enough,the band played their brand new song "Making Due" off their upcoming record Morning Report, and brought up someone from the crowd to play guitar for them during "11:11." If you weren't a fan before listening to Arkells perform, you sure were after. One thing's for sure, there wasn't a better way to start the summer than with these three all star acts.
Carl Broemel of My Morning Jacket
Great Good Fine Okay
Arkells
Tags:
Arkells
,
great good fine ok
,
My Morning Jacket