Watch the Date Announcement for 'The Kissing Booth 2' feat. Joey King + more of the Cast!
The Kissing Booth 2 will hit Netflix on July 24th!
By Alex Bear | May 22, 2020 at 9:10 AM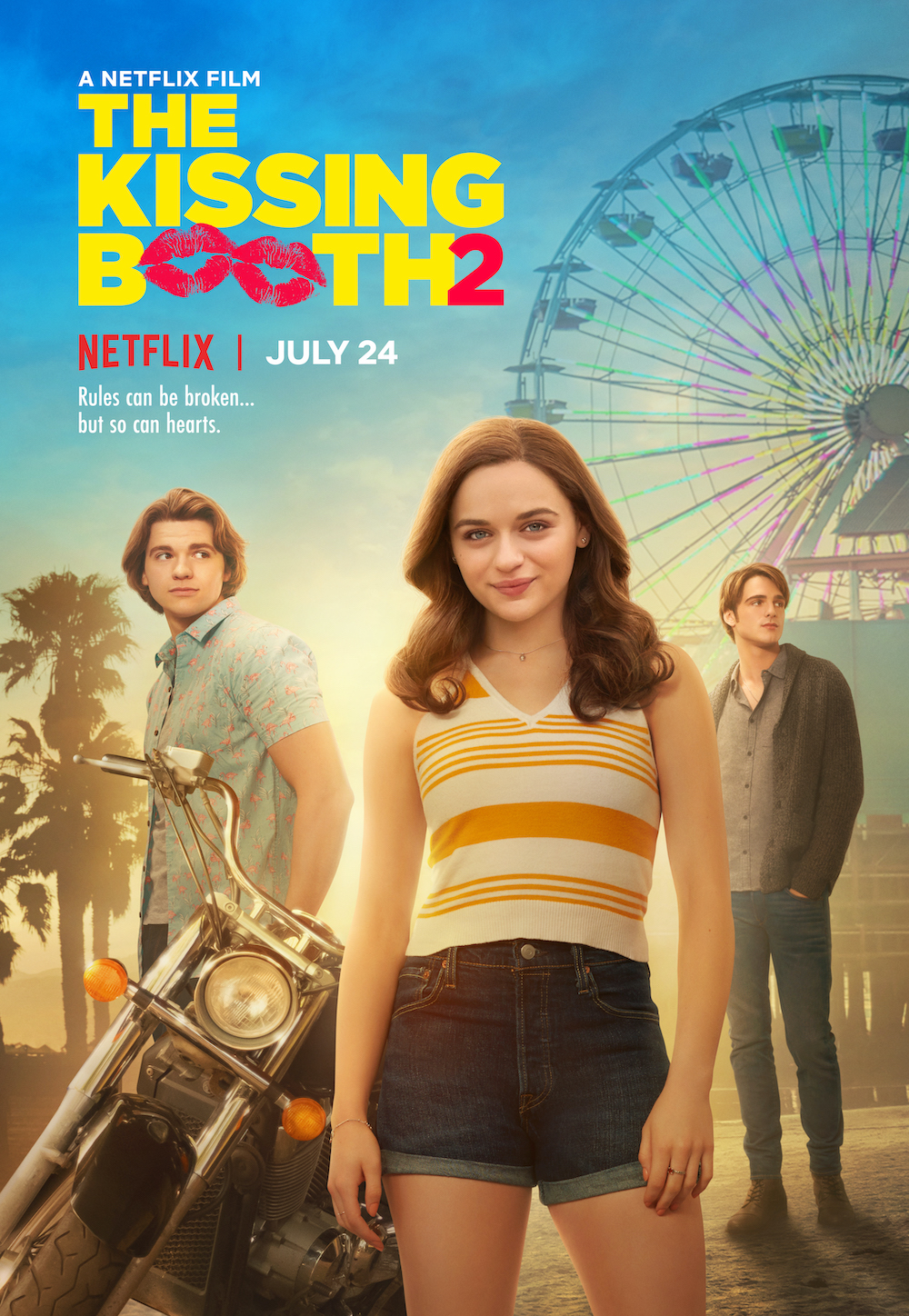 Prepare your confetti…The Kissing Booth 2 is officially coming to Netflix on July 24th! Joey King teased the announcement via livestream by putting together a puzzle of the official movie poster. She also dropped some secrets about the upcoming sequel and answered some trivia in what is one of the cutest and most unique date reveals. Oh, AND Joel Courtney, Jacob Elordi, Meganne Young, Taylor Perez, Maisie Richardson-Sellers, and producer Vince Marcello all drop by to add to the hype and give you a rundown of the new film. The livestream even shares some deleted scenes of the first movie!
The Kissing Booth 2 takes us back into Elle's (King) world as she heads back to high school for senior year. Her boyfriend Noah (Elordi) is off to Harvard and so they're going the (long) distance. Elle is also trying to get into her dream college with her best friend Lee (Courtney)…but then new sparks with new people start to cause all kinds of problems. Yup, The Kissing Booth 2 is about to play with everyone's hearts, including yours. Catch the livestream below and mark your calendars for July 24th!