This week: I May Destroy You, Jack Whitehall: I'm Only Joking, Street Food: Latin America, Love on the Spectrum, Doom Patrol, The Kissing Booth 2, Central Park, Little Voice, Wynonna Earp
I May Destroy You
"Happy Animals" – Season 1, Episode 7
Mon July 20 – 9PM
On HBO
Hear our thoughts on Michaela Coel's new series on the latest Geek Girl Riot.
Watch I May Destroy You on HBO tonight.
From HBO:
Strapped for cash and still unable to produce a draft of her book, Arabella takes a job working alongside Theo at a vegan delivery start-up. Birthday girl Terry takes covert measures to ensure Simon won't make a surprise appearance at her party. The festivities find Kwame avoiding reminders of his assault while Terry airs her suspicions about Theo.
—
Jack Whitehall: I'm Only Joking
Tues July 21
On Netflix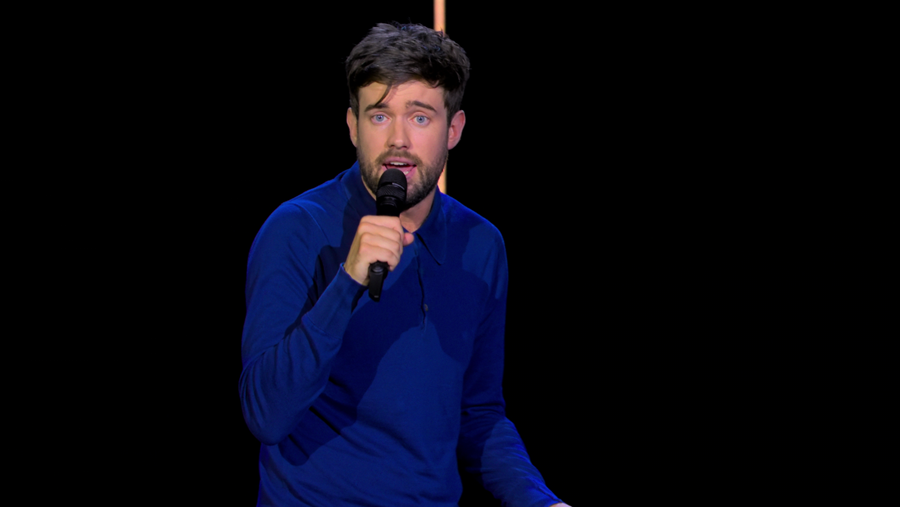 Jack Whitehall is coming for vegans. And happy couples. And his parents. No topic is off limits from the comedian's sarcasm-fueled rage, including his recent breakup as well as the fact that his father has become a British "national treasure" (for real, we stan Michael Whitehall). Jack even puts himself under fire, telling some of the most embarrassing stories that'll have you cringing behind your hands while giggling at his dramatic reenactments.
Stream Jack Whitehall: I'm Only Joking on Netflix tomorrow.
From Netflix:
Award-winning actor, comedian, and presenter Jack Whitehall is back with more hilarious quips and shocking stories in his second Netflix original comedy special, Jack Whitehall: I'm Only Joking. The hour-long set features a disastrous audience interaction, absurd tales of Jack's (in)]famous father, and an uncomfortable story from the Berlin airport.
—
Street Food: Latin America
Season 1
Tues July 21
On Netflix
Get ready to walk the streets of Argentina, Mexico, Bolivia and beyond for Netflix's Latin American edition of Street Food. Culture and history collide to bring you some of the most mouth-watering dishes—from empanadas to memelas to ceviche—delivered by chefs who know everything there is to know about their signature dishes. You'll immediately be immersed into each city as Street Food shows you how each cuisine brings the community together through flavors, family, and love. The history and stories the chefs tell are fascinating and help to color in their talents for creating the dishes every local craves. For many of the street food chefs, their customers are like their kids and cooking their signature dishes fill them with a sense of pride and belonging. Street Food is a vibrant and gorgeously shot documentary that will make you want to try every dish served up on screen.
Street Food: Latin America hits Netflix tomorrow.
From Netflix:
From the creators of Chef's Table, the hit series Street Food returns for a new culinary adventure. The newest installment will travel to six countries in Latin America and explore the vibrant street food culture of Oaxaca, Mexico; Salvador, Brazil; Buenos Aires, Argentina; Lima, Peru; Bogota, Colombia; and La Paz, Bolivia. Each episode highlights the stories of perseverance and culture that bring life to each country's cuisine.
—
Love on the Spectrum
Season 1
Wed July 22
On Netflix
Love on the Spectrum debuts on Netflix on Wednesday.
From Netflix:
Finding love can be hard for anyone. For young adults on the autism spectrum, exploring the unpredictable world of dating can be even more complicated.
—
Doom Patrol
"Dumb Patrol" – Season 2, Episode 7
Thurs July 23
On DC Universe & HBO Max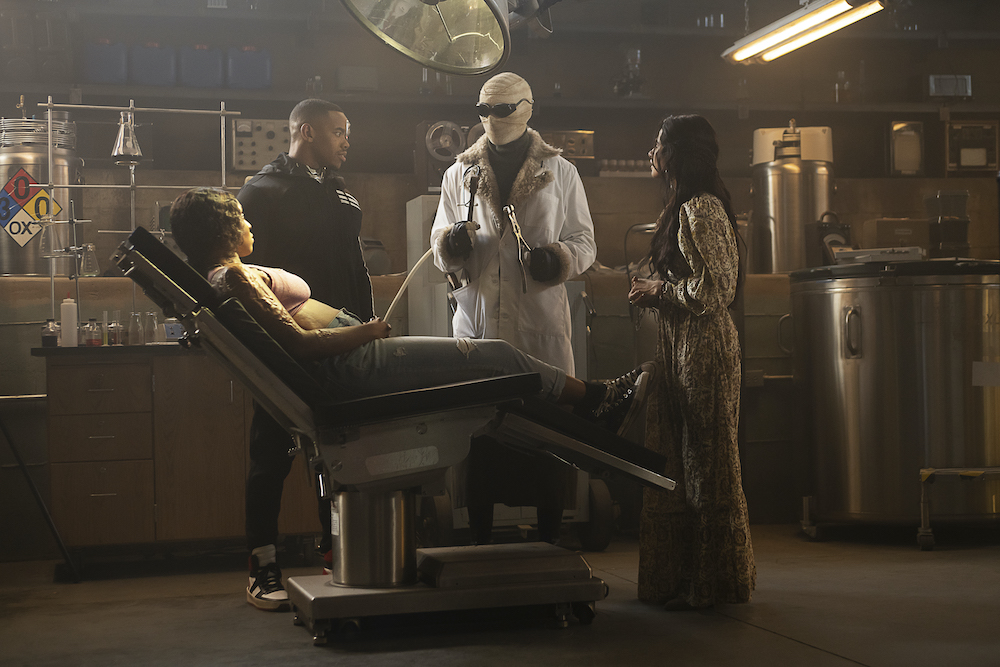 Doom Patrol is playing a game of Pandora's box—and the team can't resist opening it. When a large wooden crate arrives at their house, addressed to The Chief (Timothy Dalton) and marked "DO NOT OPEN," what else can they do except see what's inside? Considering The Chief's latest betrayal, it's going to be something deeply nefarious…and it's got them all acting weird. Really weird. Who's gonna save the Doom Patrol when they can't save themselves? Speaking of which, Cliff (Brendan Fraser) is furious over being…you know…ejected into space by Niles. His angry monologue is highly entertaining. Meanwhile Rita (April Bowlby) attempts to get into the skin of the beekeeper character she's been cast as. Except her own traumas keep popping up to sting her. What follows is an unconventional therapy session that'll have you applauding its creativity—after all, Doom Patrol is one big cathartic lesson in growth and healing.
Doom Patrol hits DC Universe & HBO Max on Thursday.
From DC Universe:
Miranda helps protect the Doom Patrol from some truly terrible ideas after a mysterious package arrives at Doom Manor. Rita's visit to the Cloverton beekeeper leads her to confront her lingering mommy issues. While on his way back to the manor, Cliff ends up stuck on the side of the road – literally. Niles heads north to find Dorothy's mother.
—
The Kissing Booth 2
Fri July 24
On Netflix
Stay tuned for our review!
Watch The Kissing Booth 2 on Netflix on Friday.
From Netflix:
Elle Evans (Joey King) just had the most romantic summer of her life with her reformed bad-boy boyfriend Noah Flynn (Jacob Elordi). But now Noah is off to Harvard, and Elle heads back to high school for her senior year. She'll have to juggle a long-distance relationship, getting into her dream college with her best friend Lee (Joel Courtney), and the complications brought on by a close friendship with a handsome, charismatic new classmate named Marco (Taylor Zakhar Perez). When Noah grows close to a seemingly-perfect college girl (Maisie Richardson-Sellers), Elle will have to decide how much she trusts him and to whom her heart truly belongs. Director and screenwriter Vince Marcello returns for The Kissing Booth sequel, based on the "The Kissing Booth" books by Beth Reekles.
—
Central Park
"A Fish Called Snakehead" – Season 1 finale
Fri July 24
On Apple TV+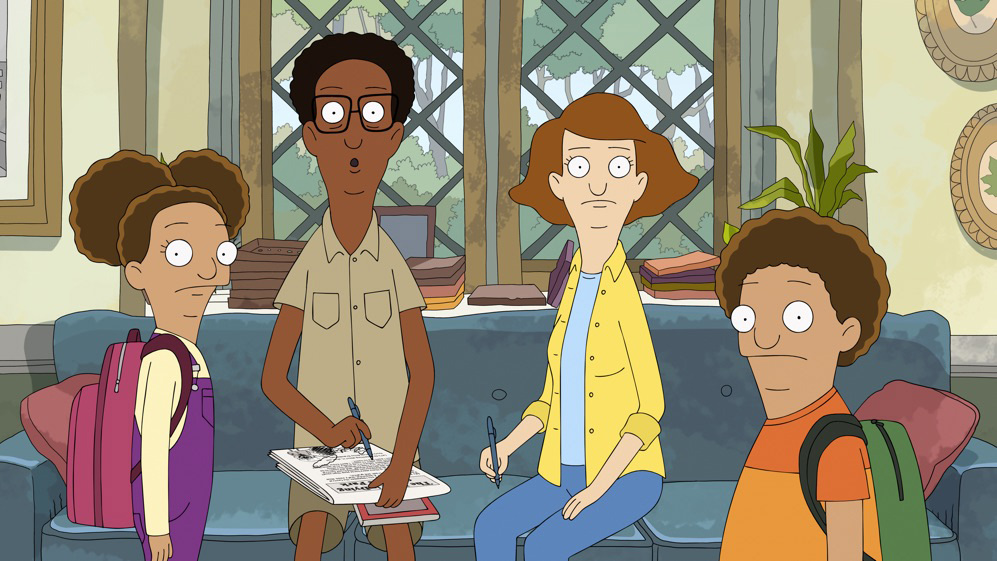 It's spicy cheese bread day AKA the most wonderful day of the year for the Tillermans. But when a giant snakehead appears in the park's waters it pulls the whole family into one big mess. As Owen (Leslie Odom Jr.) spells out so brilliantly in his solo song of the episode, having a walking-fish-monster spells danger for all the wildlife…which turns the park into a media circus. Who's gonna catch the snakehead and make the biggest headline? However, Bitsy (Stanley Tucci) is the one making the news. New York has spoken: A local poll reveals nobody likes Bitsy Brandenham (are we surprised? Kinda—she's delightfully evil). So the Mayor (H. Jon Benjamin) sends her to a likability consultant to improve her image. Good luck, Mayor Whitney! Naturally, her image is tied to her interest in Central Park. So Bitsy and the Tillermans become locked in a fish-fueled race to save the park for the season's grand finale—scored by some of the most fantastical songs yet.
Catch the season finale of Central Park, only on Apple TV+.
From Apple TV+:
In this animated musical comedy, Owen Tillerman and his family live an unconventional life in New York's bustling Central Park, which Owen manages. Now, they'll have to fend off a wealthy hotel heiress who wants to turn the park into condos.
—
Little Voice
"Quick, Quick Slow" – Season 1, Episode 5
Fri July 24
On Apple TV+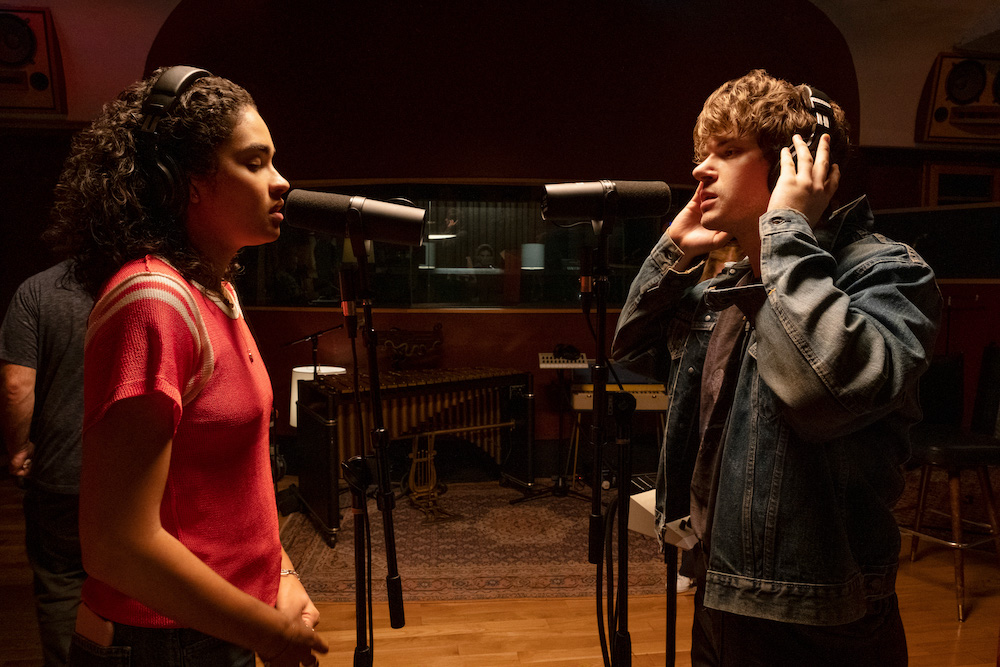 With vibes that would be equally at home on The CW or Freeform as it is on Apple TV+, this is a wistful yet sweet show about two types of voice: the little flame within us that can either grow or be stamped out and the little lies we tell ourselves in order to keep going. Bess is an imperfect protagonist. She's a bit frazzled and unsure and sometimes messy. So are the people in her orbit. We see more of that as the show goes on. What seems like an idyllic although unfulfilling life becomes an exploration of characters who just can't get it right. (read our review)
Watch Little Voice on Apple TV+ on Friday.
From Apple TV+:
A love letter to the diverse musicality of New York, "Little Voice" explores the universal journey of finding your authentic voice in your early 20s. Sara Bareilles ("Waitress") will provide original music for this fresh, intensely romantic tale of the search to find your true voice … and then the courage to use it.
—
Wynonna Earp
Season 4 premiere
Sun July 26 – 10PM
On Syfy
Stay tuned for our review!
Wynonna Earp returns to Syfy on Sunday.
From Syfy:
Wynonna Earp races to find a way into the Garden before her sister is trapped forever.